Do you have water damage in your home?
If so, you're not alone. According to the Insurance Information Institute, Water damage is the second most filed homeowner's insurance claim. Most homes will experience some water damage, so it's best to prepare yourself for the worst.
After you find water damage, you might wonder, "Does home insurance cover water damage?" The answer to this question will depend on your specific insurance policy, but also on the type of water damage you have. Keep reading to learn more about what insurance covers when it comes to water damage.
Does Home Insurance Cover Water Damage?
The answer to "Does home insurance cover water damage?" will depend on how the damage happened. Typically, home insurance will cover some part of the cost to repair water damage, so long as a natural disaster or accident caused the damage.
However, the insurance company could deny your claim if home neglect or something else that was your fault caused the water damage. There are 16 perils your home could face that is usually covered by insurance. These disasters include things like:
Plumbing accidents
Snow or rain storm
Leaking roof
Mold
Vandalism
You should also check your policy to make sure that you're covered for severe damage. A standard policy, for example, might not cover damage from a storm such as flooding. In that case, you'll need to buy additional flood insurance to protect your home.
How to File a Claim After Water Damage
If you've recently found water damage or mold in your home, you'll need to file a claim with your insurance company right away.
The first step to filing a claim is to take photos of the damage. You need to be thorough with this step, and take photos of both the damage and how the accident happened. If the insurance company has any doubts about the damage, they could deny your claim.
As a next step, your insurance company will send an adjuster to evaluate the damage. Homeowners have the option to hire an independent contractor to get their estimate of the damage. This estimate will be helpful if the insurance company's estimate is lower than what you'll need for repairs, and gives you room to negotiate with them.
Sometimes you'll need to repair some of the damage before an adjuster comes to visit your home. These emergency repairs are necessary if you have severe water damage or mold that could pose a threat to your family's health. When this happens, make sure you take more photos of the damage before any repairs and keep receipts to prove how much it cost you out of pocket.
The answer to "Does home insurance cover water damage?" is yes, but you should have a team of water damage experts on your side. After you've found water damage, contact iDry Columbus immediately.
Our team is on call 24 hours a day, seven days a week to help you. As we mentioned earlier, water damage often requires emergency repairs before the insurance company gets to your claim. We'll help you get the situation under control and work with your insurance company to get the money you deserve.
Its Restoration Redefined. Guaranteed.
Property damage inspections have been and will always be free of charge and at no obligation to our client. We've chosen to include the use of thermal imaging and highly sensitive moisture detection equipment on every inspection; allowing us to offer detailed and complete information, estimates, and/or proper drying recommendations by identifying areas of concern that may have been overlooked without the use of these tools.
If you find yourself in need of a water damage cleanup company that's redesigning the restoration industry in our client's favor, we would appreciate any opportunity to be of service and will always perform in a manner that we would expect for our own family, home, or business.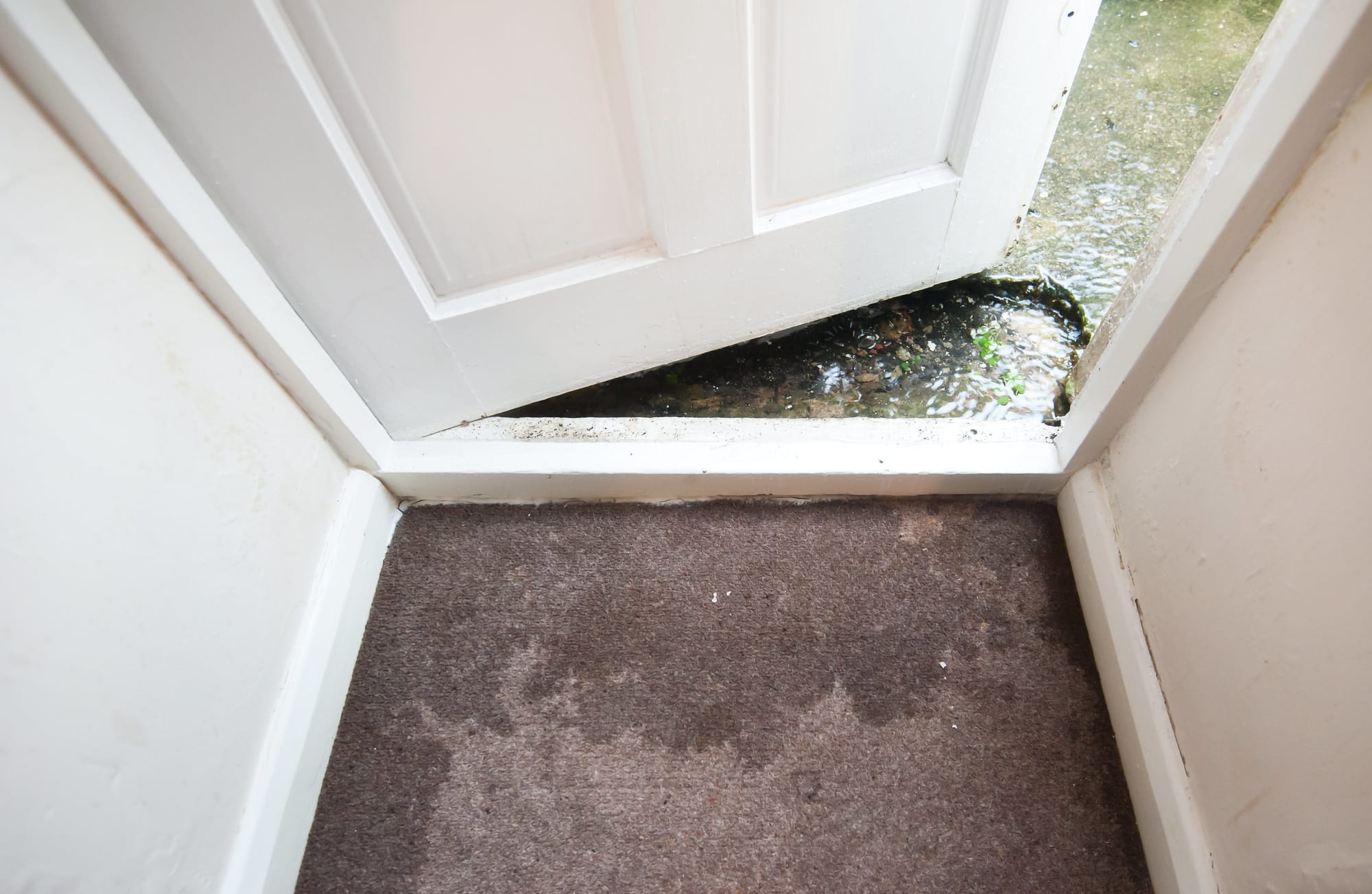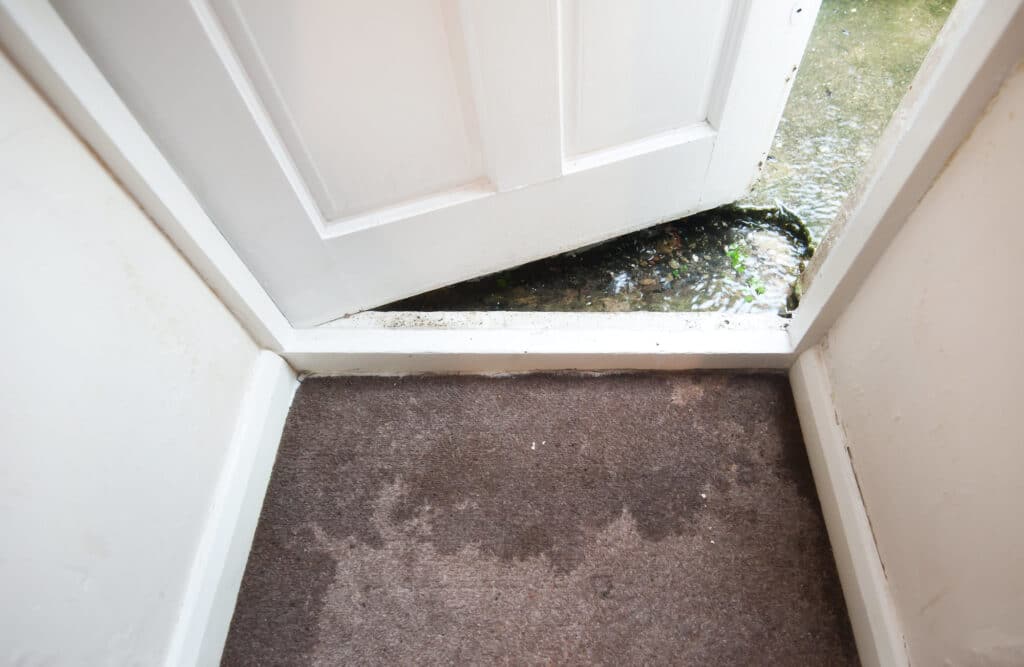 With service available around the clock and throughout Columbus, Ohio, and surrounding communities, we recognize that the need for a water damage repair company doesn't always occur during regular business hours, because of this, we haven't had regular business hours in more than 20 years.
Water Damage? Your Local Water Damage Restoration Contractor
Master Certified and built from concept to performance. iDry Columbus – Water Damage Cleanup is available 24 hours a day in response to any emergency water damage situation you find your home or business in.
Avoiding preferred relationships with insurance carriers and foregoing discounted rates and agreements in exchange for property damage claims allows us to serve only our clients. Every service we have the opportunity to provide is proudly backed and guaranteed for as long as you own your home or business.
Continually raising the bar in property damage restoration. Providing service for everything from water damage cleanup, flooded basement, water extraction, sewage cleanup, and mold removal.
Its Restoration Redefined. Guaranteed.
Sick Building Syndrome and Mold
The rise in indoor environmental health issues emerged due to new building codes in the 1970s that called for reduced energy and greater insulating factors when building built homes and businesses. As the structures became more airtight, it became more and more difficult for indoor air to exchange with outdoor air, and this increase the amount of overall indoor contaminants. Suddenly, "Sick Building Syndrome" became a thing and those with mold allergies suffered reactions every time they would enter.
How do you feel at home? Do you feel good? Can you breathe freely? No headaches?
Headache? Itchy eyes? Running Nose? No, it's not likely to be just a case of the Monday morning blues. They're one of the many symptoms that signal Sick Building Syndrome (SBS).
Heating, ventilation, and air conditioning (HVAC) systems, contaminated HVAC supply lines, hidden leaks, untreated water damage, moldy ceiling panels and mold behind wallpaper, etc. are all common causes.
Sick Building Syndrome is hard to diagnose sometimes. You may need to call a qualified mold removal company such as ours. We hold the Advanced Microbial Certification (AMRT) from the Institute of Inspection Cleaning and Restoration Certification (IICRC) and have years of experience in remediation projects in hospitals, retirement facilities, and residential properties. We'll provide the tools and implement the practices for a successful remediation. You can be sure of that.
Minor Mold Problems and Mold Removal
Most homes and businesses in Columbus, and in the wider state of Ohio, will have a mold problem at some point or other. Most of the time the mold is harmless — if tackled soon enough.
Some good news. With a little education and precaution, you can solve minor mold problems yourself and not have to call a mold removal company.
Depending on the materials affected and the size of the area, you can find many publications that will guide you through a successful cleaning process. Like anything you read on the internet, research it again.
You can visit the EPA or check out the  New York City Guidelines in mold remediation. Of course, we're also happy to help and arrange a no-obligation onsite inspection.
Stay Safe and Hire a Certified Mold Removal Company
For peace of mind, you should hire a certified mold removal and mold remediation company, such as ourselves.
The fact that the media have sensationalized black mold has triggered an entire industry in mold removal. Unfortunately, the ethics of this new industry are also questionable. The mantra is "Mold is Gold," and this has led to some rather unscrupulous practices.
Today, anyone who owns a shop vac and household chlorine bleach is advertising themselves as a qualified mold removal company. This practice is leaving desperate property owners with homes and businesses that are in worse condition than they were before.
Some owners have even abandoned their property altogether after an unsuccessful removal job. Even worse than this, they must disclose the attempted mold removal. They often have major trouble finding a buyer for the property unless they offer large discounts.
Pro-tip: If you suspect you have a mold problem of any kind in your home or business, you should contact an experienced mold removal company in the region (water damage restoration companies, such as ourselves, often provide this service). Insist on seeing certifications, past projects, and positive online reviews from successful remediation projects.
Water damage and mold problems go hand in hand. If you don't address moisture-related issues, they'll lead to the discovery of microbial growth later. You can be certain of that.
Don't take the risk, call us at 614-810-0000. We're not like these unethical companies. We're professionals. We can also come out at short notice.
Additional Resources regarding Homeowners Insurance
In this section, we've gathered a list of valuable external resources to help you understand homeowners insurance and water damage coverage. These sources offer useful information and insights to assist you in navigating your insurance policy and understanding your rights and options.
Insurance Information Institute: Water Damage and Homeowners Insurance
(https://www.iii.org/article/does-homeowners-insurance-cover-water-damage) A comprehensive guide that helps you understand the ins and outs of water damage coverage in homeowners insurance policies.
National Association of Insurance Commissioners: A Consumer's Guide to Home Insurance

(

https://content.naic.org/consumer-guides/homeowners-insurance

) is a

n informative resource that offers a broad overview of homeowners insurance, including coverage types, exclusions, and tips for purchasing the right policy.
FEMA: National Flood Insurance Program (https://www.floodsmart.gov/) Learn about the National Flood Insurance Program (NFIP) and how it provides essential coverage for flood-related water damage not typically included in homeowners insurance policies.
Consumer Reports: How to Prevent Water Damage
(https://www.consumerreports.org/home-maintenance-repairs/how-to-prevent-water-damage/) Get practical advice on how to prevent water damage in your home and reduce the likelihood of needing to file an insurance claim.
NerdWallet: Homeowners Insurance Guide
(https://www.nerdwallet.com/blog/insurance/homeowners-insurance-guide/) An easy-to-understand guide that covers the basics of homeowners insurance, including water damage coverage and claim filing tips.
Explore these resources to learn more about homeowners insurance and how to protect your property from water damage. Remember, if you need expert help for flood restoration, don't hesitate to call iDry Columbus at 614-810-0000 for immediate assistance.