Water Removal – Water Extraction – Mold Inspection – Mold Removal – Cleaning & Disinfection
This is what we do! We focus 100% of our business on all things water damage and mold. With the latest in technology and equipment, it is our common goal to provide our service as we would expect it for ourselves. 
Your safety is our number one priority. We take no shortcuts. We are your neighbors! The owner and crew live, work and play in and throughout Columbus, Ohio.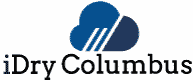 IICRC Master Certified Technicians – You get the guys who know right from wrong. Our technicians have been educated, tested, and certified by the international Institute of Cleaning and Restoration.
We know your time is valuable. When you schedule an appointment with us, our technicians call when on the way with a window of less than 15 minutes wait time! 
Emergency Water Damage Services
24/7 Live Dispatch Emergency Water Damage Services
IICRC Master Certified. Guaranteed Satisfaction
Contact us today for the number one rated expert in water damage cleanup and mold removal.
Water Damage Cleanup Services Near You