Pataskala, OH:
Expert Restoration & Cleaning

| Free Quotes
Welcome to our restoration and cleaning services page! We are dedicated to providing high-quality and reliable services to customers in the Pataskala area and beyond. Our team of skilled professionals is committed to restoring your property to its pre-loss condition, whether you're dealing with water damage, mold growth, unpleasant odors, or the aftermath of a traumatic event.
We offer a range of services to help you recover from unexpected disasters. Our water damage restoration, mold remediation, and sewage removal & cleanup services are designed to quickly and effectively restore your property. We also offer odor removal services to eliminate unpleasant smells in your home or business, as well as a crime scene and trauma cleaning services for a safe and thorough cleanup.
At our company, we understand that disasters can strike at any time, which is why we offer 24/7 emergency services to ensure that you get the help you need when you need it most. Contact us today to learn more about our services and how we can help you with your property restoration needs.
Contact Us for a Free Property Damage Assessment in Pataskala, Ohio!
24/7 Emergency Response Services
Licensed, Insured & Dedicated
Free Estimates – Xactimate™ Technology





Water Damage Restoration and Mold Remediation
Pataskala, Ohio, is a charming city with a rich history and a growing community. While the area boasts friendly neighborhoods, excellent schools, and local attractions, disasters such as water damage, fire damage, or mold growth can occur unexpectedly, leading to significant property damage. In such instances, iDry Columbus is the go-to company for quality restoration services in Pataskala, Ohio.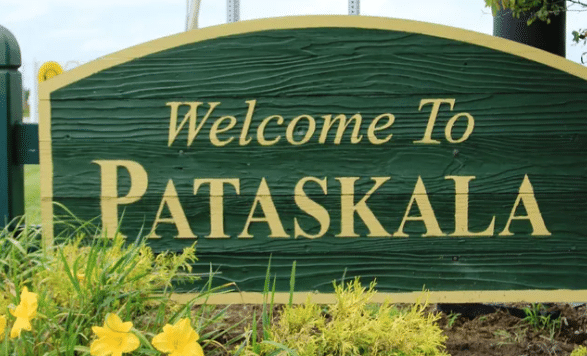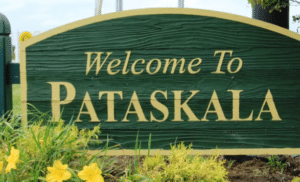 At iDry Columbus, we understand the stress that comes with property damage, and our team of certified experts is committed to restoring your property to its pre-damaged condition promptly. We offer a broad range of services, including water damage restoration, fire damage restoration, and mold remediation, to meet the unique needs of our clients.
Water damage can occur due to various factors, including floods, broken pipes, and heavy rains. The extent of the damage can be challenging to assess, but at iDry Columbus, we have state-of-the-art equipment to detect water damage and locate the source of the problem. Our team of experts will extract water, dry and sanitize your property, and repair or replace damaged structures and belongings.
Fire can be a traumatic experience and can cause significant damage to your property. At iDry Columbus, we understand the urgency of fire damage restoration and offer reliable and efficient services to help you get back on your feet. Our professionals assess the damage, create a restoration plan, and work with your insurance company to ensure the smoothest process possible
Mold growth can cause health issues and affect the structural integrity of your property. If you suspect mold growth, it's essential to call for professional assistance to contain and remove it. At iDry Columbus, we offer mold remediation services in Pataskala, Ohio, to help prevent mold growth from spreading and safeguard your health and property. Our team of certified professionals will assess the extent of the damage, isolate the affected areas, and use advanced techniques to remove the mold and prevent its recurrence.
Local Points of Interest in Pataskala, Ohio
Pataskala, Ohio, is a thriving community with several local points of interest. The Pataskala Park is a favorite spot for families, featuring a playground, basketball court, and picnic areas. For those interested in history, the Pataskala Heritage Museum offers a fascinating look into the city's rich past. The Pataskala Library and Municipal Pool are other popular attractions.
Why Choose iDry Columbus for Restoration Services?
iDry Columbus is a name synonymous with quality and reliability in the restoration industry. Our professionals are trained to handle any type of restoration project, from minor damage to full property restoration. We pride ourselves on our fast, efficient, and transparent services and always keep you informed throughout the restoration process. Additionally, we work with your insurance company to minimize your out-of-pocket expenses.
Frequently Asked Questions
What services does iDry Columbus offer?
iDry Columbus offers a comprehensive range of services, including water and fire damage restoration, mold remediation, commercial and residential cleaning services, and more. Our team of skilled professionals is ready to handle your restoration and cleaning needs to ensure your property is in its best possible condition.
How quickly can you respond to an emergency situation?
We understand that quick response is crucial in many restoration scenarios. That's why we offer 24/7 emergency services. Our team is prepared to provide immediate assistance when you need it most, helping to minimize damage and start the restoration process as quickly as possible.
What locations do you service?
iDry Columbus proudly serves a large geographical area that includes multiple cities, counties, and zip codes in Central Ohio. Our commitment to our community drives us to provide top-quality restoration and cleaning services to both residential and commercial property owners throughout the area.
For more information on our guaranteed service areas, please visit our guaranteed service areas page.
Here are some of the cities, counties, and zip codes that we service:
Cities: Columbus, Delaware, Worthington, Dublin, Hilliard, Grove City, Upper Arlington, Westerville, New Albany
Counties: Franklin, Delaware
Zipcodes: 

43201, 43202, 43203, 43204, 

43205, 43206, 43207, 43208, 43209, 43210, 43211, 43212, 43213, 43214, 43215, 43216, 43217, 43218, 43219, 43220, 43221, 43222, 43223,

 43224, 43225, 43226, 43227, 43228, 43229, 43230, 43231, 43232, 43233,

 43235, 43236, 43237, 43238, 43239, 43240, 43241, 43242, 43243, 43244, 43246, 43247, 43248, 43249, 43250, 43251, 43252, 43253, 43254, 43255, 43260, 43261, 43262, 43263, 43264, 43266, 43267, 43268, 43269, 43270, 43271, 43272, 43273, 43274, 

43276, 43277, 43278, 43279, 43280, 43281, 43282, 43283, 43284, 43285, 43286, 43287, 43288, 43289, 43290, 43291, 43292, 43293, 43294, 43295, 43296, 43297, 43298, 43299
If you are located in one of these areas and need restoration or cleaning services, please contact us today. We would be happy to help you get your property back to its best condition.
Are you licensed and insured?
Yes, iDry Columbus is fully licensed and insured. We believe in adhering to the highest industry standards, ensuring peace of mind for our clients, and knowing that they are working with a reliable and professional service provider.
How do I contact iDry Columbus?
You can reach iDry Columbus through our contact form on our website, or call us directly at 614-810-0000. Our dedicated customer service team is ready to answer your queries and provide any information you may need about our Columbus restoration and cleaning services.
Additional Resources for Information - Restoration and Cleaning Services
Browse these valuable resources to gain insights on water extraction techniques, equipment, and best practices in Dublin, Ohio. Expand your knowledge with these reputable external sources and make informed decisions about water extraction services.
FEMA: https://www.fema.gov/ – The Federal Emergency Management Agency provides resources and guidance for dealing with water damage and flooding disasters.
EPA: https://www.epa.gov/mold – The Environmental Protection Agency's Mold website offers advice on mold prevention, cleanup, and controlling moisture after water damage.
American Red Cross: https://www.redcross.org/ – The American Red Cross provides disaster preparedness resources, including tips for handling water damage and flooding situations.