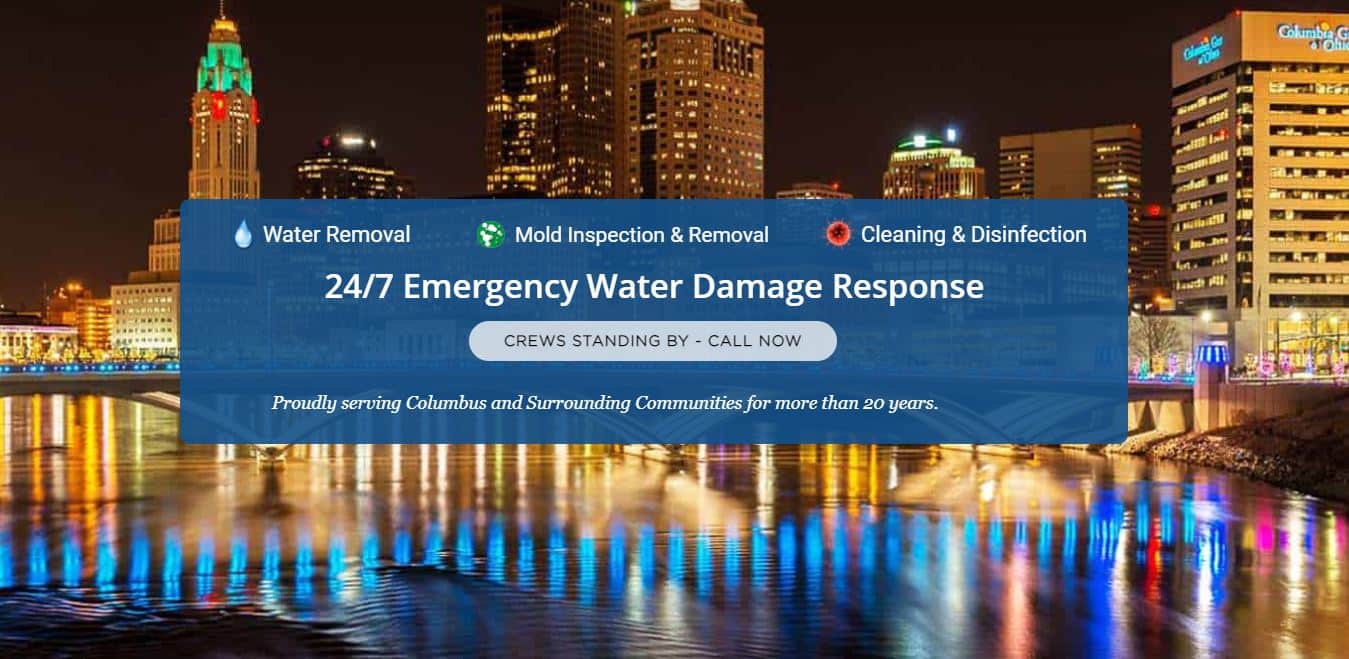 iDry Columbus – Water Damage Cleanup & Mold Removal
At iDry Columbus, we aim to be there for you every step of the way; come home or go back to work and feel safe, secure and satisfied.
Many different things can cause water damage to your home or business. They range from a pipe break in the line supplying you with clean drinking water all the way down to small leaks discovered too late- what matters most though is how fast you act once it happens! IDry Columbus has been providing prompt, efficient flooding mitigation since 2002; we have extensive experience dealing with property owner's insurance claims – whether they are residential buildings or commercial properties located anywhere in Ohio.
iDry Columbus.,  an Columbus, Ohio based water damage restoration and repair company that offers emergency response services 24 hours a day.
Emergency response available around the clock for water damage, flooding, mold removal and disinfection services.
Water damage cleanup
Water extraction
Water damage repair
Flood damage cleanup and extraction
Mold inspection
Mold removal
Biohazard cleanup
Trauma and crime scene cleanup
Help with insurance claims.
In an industry that never changes, iDry Columbus offers a personal touch that a lot of the large franchise restoration companies cannot or won't do. Every home and business owner deserves to be treated fairly and should expect excellent customer service, experience, and knowledge in the process of restoring your home or business.
Our mission statement:
Do what is right in restoration.
Do what is right for our client and not just an insurance company or adjuster.
Approach every client with common courtesy.
Apply our experience to everything we do.
Be transparent in everything we do.
Treat every home and business as we would expect of ourselves.
From providing onsite same day estimates to using technology to mitigate water damage, we intend to do restoration differently. We promise you that; in fact, we guarantee it.
At iDry Columbus, we understand the importance of continual education to refine our restoration procedures based on the latest technology and guidelines available in our industry. Understanding how these events can have a lasting effect on our clients is just part of the restoration process. From the moment you contact our office to the certification of drying or remediation, our mission will stay the same. Our clients are not simply a number.
iDry Columbus – IICRC Master Certified Water Damage Restoration
You may already be facing a disaster. Do not make things worse by hiring a bad contractor. With more than 20 years' experience in handling the needs of water damage and mold removal throughout Columbus and the surrounding communities, iDry Columbus water damage cleanup has become one of the most trusted and referred restoration companies in the business.
As an IICRC Master Certified Water Damage restoration contractor, we take our work and your home or business seriously. Whether water damage was caused by Columbus flooding, burst pipe or toilet backup, our teams are equipped to handle any project. Day or night – Emergency water removal services are available 24 hours a day.
Water Damage Restoration – Mold Removal – Basement Flooding – Sewage Cleanup Columbus Oh
Water damage can have catastrophic effects for your and your family's health, or for the health of your workers, if you do not tackle water damage quickly, or if you do not address potential issues before they occur. The damage can create a breeding ground for bacteria — especially mold, which can grow within hours of the damage occurring.
Timeliness is key – Acting fast to mitigate water can greatly reduce the amount of damage and secondary damages that may occur throughout your property. If professionally restored, the likelihood of mold or bacteria forming is greatly reduced.
On average, the cost of structural repairs after a water damage rise rapidly over time and annually the cost of flooring replacement after a water loss is three times greater than any other repair costs if left to dry on its own.
Depending on the source of the water, many of these materials can be restored by following established guidelines.
Expert inspection using tools such as thermal imaging and moisture meters is the single most important expectation that you should set for any restoration company. In doing so, the source of the water damage or mold, or any areas of concern or hidden damage can be identified and addressed before mold can become a problem.
At iDry Columbus, we only use environmentally friendly solutions in the restoration of water damage or mold remediation. The health and safety of the occupants of your home or business is important and is a constant factor in restoration processes that we have not only developed but continually refined over the years.
Cleanliness should never be just a spoken word or taken for granted in restoration. Every project performed is verified by ATP meter. This is the same process should be the local health departments in establishing the cleanliness of food-contact surfaces.
iDry Columbus – Water Damage Restoration Columbus Oh & Water Removal Services
Sudden water supply line breaks, sump pump backups, toilet overflows, flooded basements and other issues often affect and damage porous building materials within minutes. Mold can form within days or, in the right conditions, even hours.
Xactimate – Certified Water Damage Estimating 
From the smallest leak to the largest commercial loss, estimates provided same day.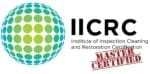 Education in Restoration 
IICRC – Master Certified & continuing education in water damage cleanup & mold removal standards.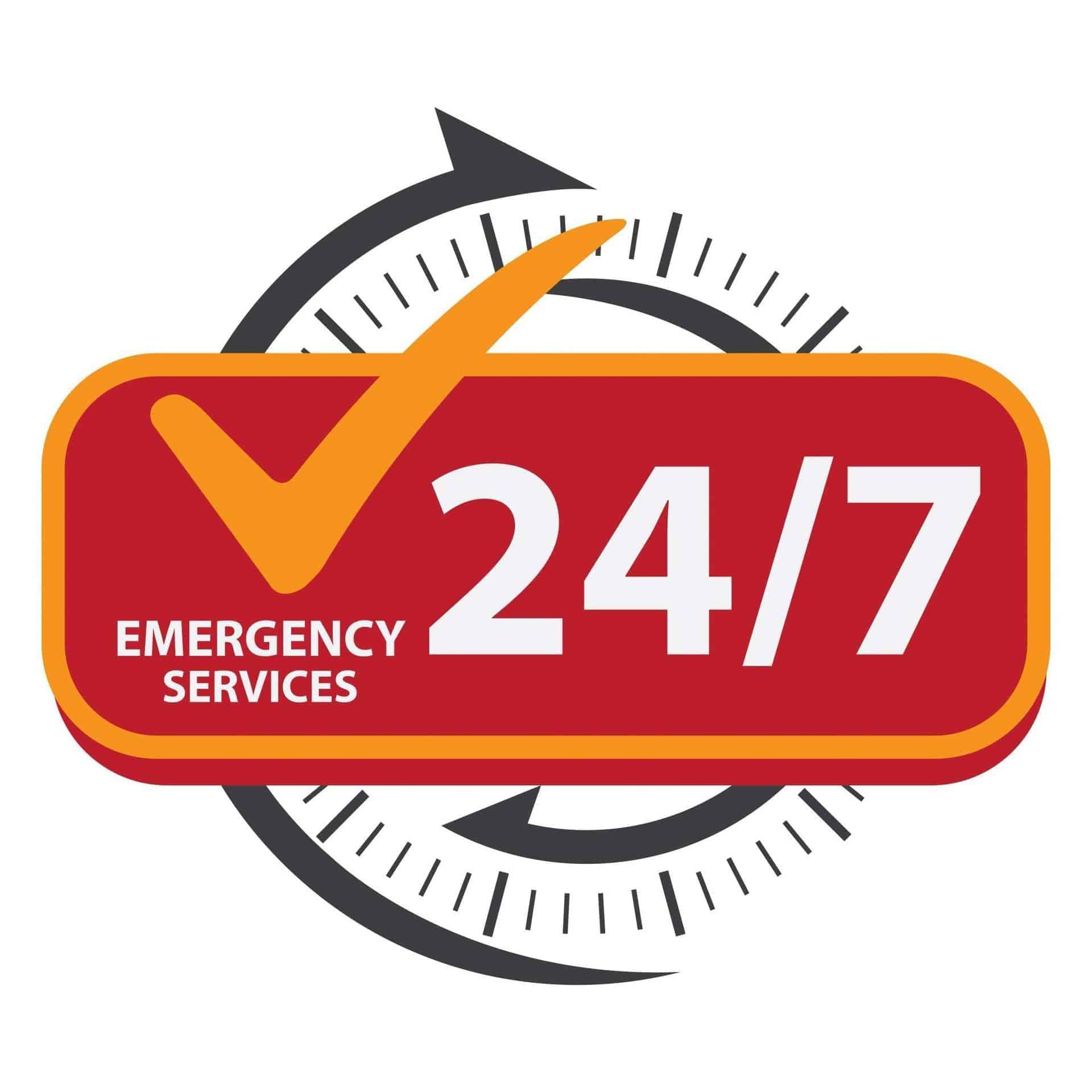 24/7 Emergency Services 
One of our  team members are available 4 hours day to take your call. You won't find an answering machine service here.

Family Safe. Environmentally Sound. 
Benefect cleaners and disinfectants are the proven standard in protecting the environment and your surroundings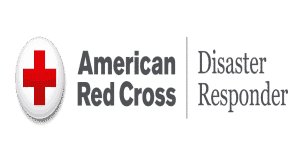 American Red Cross Disaster Response
Aligned with the greatest chapter in disaster response and caring for another. An Honor.
Water Damage Restoration and Insurance
Filing an insurance claim? Protect yourself, your home or your business and ensure that you have the right documentation. Pictures are the most important type. At the very least, they should clearly identify the cause of loss and ensuing damages at least.
Don't get rid of any personal property unless you've received the approval from your insurance carrier, and never sign a contract before you've received a written estimate. It's your right under Ohio law. * Consumer Sales Practices Act
As a preferred contractor, we work with all major insurance companies and provide all the essential documentation that you'll require to file an insurance claim. No matter who the agent, carrier of the agent is, we will work for you. This is a guarantee.
iDry Columbus – 24/7 Water Damage Services
Experts in Restoration & Prevention of Business Interruption
iDry Columbus – Emergency Water Damage Response – Guaranteed Service Area
Emergency water damage, flood water extraction, and mold damage services available 24 hours a day throughout Ohio. If you need an expert at 2 am, be sure we'll answer your call and send help on its way.
We take great pride that citizens and businesses in Columbus, Ohio, and surrounding communities have rated our services so highly. We've built strong relationships with home and business owners, insurance carriers, adjusters, and agents throughout the state to ensure that we meet your needs and prepare, service and resolve every damage claim swiftly.
Powered by Urgency
Large loss Residential – Commercial – Industrial – Healthcare
Water damage cleanup and restoration services available 24/7 Nationwide
Free Onsite Written Estimates for Water Damage -­ Basement Flooding – Mold Inspection and Testing – Mold Removal – Cleaning & Disinfection Services
Water Extraction Services

Mold Inspection and Testing
Call Now: 614-810-0000