Water Damage Restore 247

| Restoration of Water Damage
Water damage can strike at any time, leaving your property vulnerable to further deterioration. At iDry Columbus, we understand the urgency of addressing water damage promptly, which is why we offer 'Water Damage Restore 247' services to our clients.
Our team of experts is on standby 24/7, ready to spring into action and mitigate the damage, saving you time and reducing potential losses. With our round-the-clock services, you can rest assured that help is always just a phone call away.
Experience swift, efficient, and reliable restoration services that bring your property back to its pristine condition, only with iDry Columbus.
Get in Touch 24/7: Your Water Damage Restore Experts Await
24/7 Emergency Response Services
IICRC Certified Technicians
Free Estimates – Xactimate™ Technology





Why Choose iDry Columbus: Expertise in Water Damage Restoration and Mold Removal
Whether it's the aftermath of flooding in your basement or a water disaster at your home or commercial property, iDry Columbus is your go-to company for top-notch water damage restoration and mold removal. Our team has a wealth of experience in addressing water damage, enabling us to swiftly clean, remove, and restore your property to its previous state. Furthermore, our services extend beyond water restoration to include damage fire restoration, ensuring a comprehensive solution to your disaster recovery needs.
Our 24/7 response service is a testament to our commitment to serving you at any time of day or night. With just a call, our emergency team is dispatched to your location, proving our quick reaction time to water damage situations. Our goal is not just to maintain our business; rather, it's to protect and restore yours.
At iDry Columbus, we pride ourselves on being more than just a water and damage restoration company. We are a team of expert technicians, armed with cutting-edge equipment and an unwavering dedication to our service promise. Our mold removal services stand out because we meticulously clean affected areas until all traces of mold are eradicated, contributing to a healthier environment.
By choosing us, you are assured of a company that understands the intricacies of water damage restoration and mold removal. Our portfolio of recent projects stands as evidence of our capability to handle water and mold-related disasters, regardless of the scale. We encourage you to contact us to learn more about our projects and how our experience can serve you.
Our cleaning process is thorough and aims to eliminate not just visible damage, but also hidden threats that could compromise the structural integrity of your property or pose health risks. Our approach is specially designed to prevent potential mold growth and other complications arising from water damage.
We extend our services to a wide selection of areas including homes, offices, and other commercial premises. No damage is too substantial or too small for us; our team is equipped to manage any emergencies that your property encounters.
We have made it convenient for you to reach us for your water restoration and mold removal needs. Simply contact us through our projects contact page. Here, you can request a service or inquire about our company's service record. In the wake of a disaster, don't just settle for any service, opt for a team that will work tirelessly to restore your property. With iDry Columbus, your distress call is our command and your satisfaction is our ultimate goal.
We stress the importance of a timely response to water damage and mold infestation since every minute counts in minimizing losses and preventing any further harm. We are in the business of getting yours back in operation as quickly as possible. So, when disaster strikes, make iDry Columbus your first call.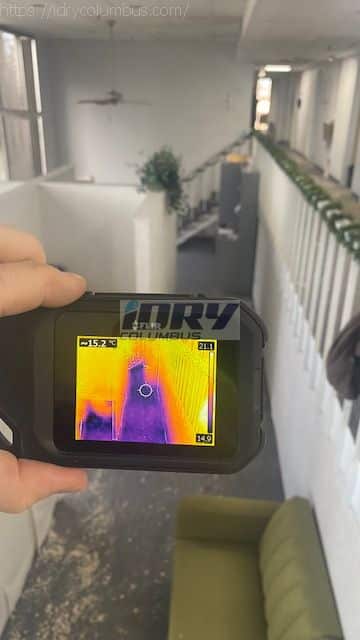 iDry Columbus: Rapid Response in Water Damage and Flood Areas
When a disaster strikes, the response time is crucial. That's when the professional team from iDry Columbus swings into action as they offer 24/7 water damage restoration services. In case of water damage or floods, getting timely help can mean the difference between a simple cleaning project and a complete home rebuild. With years of experience under their belt, this company has been restoring properties back to their original condition following water damage, fire damage, and mold infestations. They're apt in restoring water damage and they know the impact a flood can have on your property and your life.
What sets iDry Columbus apart is its team of certified technicians. They rush to your location, analyze the situation, and quickly get to work. They clean, restore, and handle the removal of water damage, resolving the issues at hand. To successfully handle damage restoration, they utilize the most potent extraction and dehumidification equipment available.
This team of devoted technicians is highly skilled in emergency water removal as well as fire damage cleanup. Mold removal is another area where they shine, making them a one-stop solution for all your restoration needs. After they finish cleaning and restoring your property, it's hard to tell that there was ever any damage.
Dealing with insurance companies can often be a struggle, but iDry Columbus has contacts and relevant experience in this area. They work with your insurance company directly, relieving you of the stress and hassle.
The recent projects they've handled showcase their team's capability to handle any water damage, fire damage, or mold situation. They do this no matter the magnitude, and they've successfully restored commercial properties as well as residential ones.
They've been in the water restoration business for several years, making them one of the veteran companies in the field. Their skills, expertise, and commitment to quality work take the customer experience to a whole new level. Their response time, especially in emergency situations, is unbeatable.
They offer more than just typical water restoration services; their comprehensive services also include disaster restoration and water and fire cleanup. This wide range of services makes them one of the most versatile teams around.
Whether you have questions about their services, want to discuss your recent projects or if you're in need of an emergency response, they are just a call away. Even when you contact them outside of normal business hours, you'll still receive speedy emergency service because they understand the importance of quick restoration.
Damage due to water, fire, or mold can cause significant stress and disruption. But, with iDry Columbus by your side, you can rest easy knowing they will get the job done in no time. Their main goal is to restore your property as soon as possible so you can get back to your normal routine without further delay.
Hands-on Experience of Our Team in Water Damage Restoration
At iDry Columbus, hands-on experience sets our team apart in the area of water damage restoration. Our skilled technicians bring the best in water and fire damage restoration, fast response times and quality mold removal services in the industry. With a 24/7 operational work system, we're here to handle all water restoration needs, any time of the day.
Nothing speaks more credibly about a company's capabilities than its recent projects. We are proud to showcase our water damage and fire damage restoration projects. Whether you've experienced damage due to a flood or a broke pipe, you can always lean on our team's experience to restore your property.
When emergency strikes, every minute is precious. That's why we guarantee a swift response and timely resolution. Our disaster recovery services water damaged areas through our tried-and-true work scheme. All it takes is a simple call for our technicians to swing into action and deliver superior restoration.
Our mold removal services further complement our restoration process. The team of our company is highly experienced in mold remediation, ensuring complete cleaning and restoration of your property. We also work proficiently with fire damage, creating a comprehensive service that effectively tackles all disaster-related issues.
Our services water damaged areas, making your space clean and comfortable again. It doesn't stop there. As complete restoration service providers, our commercial services extend to cover fire damage and mold remediation as well as water damage restoration. Our commercial projects have earned us a notable reputation in the industry, demonstrating the high quality of work we deliver.
Based on the top-notch quality of our work, many clients have had multiple work experiences with us. They not only applaud our restoration of their property, but also our commitment to delivering excellent customer service – a testament to the strength of our long-standing experience in this field.
Although we're renowned for our expertise in water damage restoration, we cater to all kinds of disaster mitigation. Our work portfolio reflects our breadth of areas and services. Fire, water, mold – we restore all!
Rapid restoration after water or fire damage is only possible with a strong team like ours. In addition, our prompt response to distress calls and our effective mold removal services have made us the go-to company for commercial restoration. Experience our first-rate water damage restoration, fire restoration, mold removal, and much more.
Feel free to explore our recent projects or contact us. Our team is passionate about the work we do and the impact we make restoring properties after water damage, fire damage, or mold infestation. We are waiting to take your call and immediately deploy our experienced team of technicians to your emergency.
Comprehensive Water Extraction, Drying, and Mold Removal in Restoring Damaged Areas
When you're dealing with water damage, you need a company with a sterling record in water damage restoration, and that's where iDry Columbus Restoration steps in. At Water Damage Restore 247, we know that the trickiest part about water restoration isn't just the water removal but restoring your property to its pre-damage state. With our comprehensive water extraction, drying, and mold removal services, we aim to deliver just that. We aren't just your average water service, we're the team with the experience to tackle all your water and fire damage needs.
Our expertise in both water and damage fire restoration comes from years spent refining our skills and evolving with the industry's latest trends. As a commercial company, we understand how important time is when cleaning and restoring commercial property from damage. We've seen it all, from flood damage to fire catastrophes, and our team's work stands as a testament to our commitment to quality service restoration.
In fact, our recent projects showcase the range of services water restoration we offer, from water damage mitigation to mold removal. But don't just rely on our word, our projects contact page provides insights from satisfied clients showcasing our unbeaten standard in the business. It's not just the work that we do, it's the way we restore, remove and reinstate the stability of your property.
We don't simply provide a service, we provide a rapid response, and our team is always on call, ready to promptly tackle any emergency, 24 hours a day, 7 days a week. We understand that when it comes to water and fire emergencies, time is of the essence, and our 24-hour emergency response protocol ensures that we waste no time in commencing the restoration work.
Our mold removal service doesn't just eliminate the mold. Instead, it caters to the root cause, ensuring that the areas affected are thoroughly cleaned and disinfected to discourage any future mold hardships. This dedication to complete recovery comes from our yearning to provide the best service to our clients, because with iDry Columbus Restoration, it's more than just a service, it's a guarantee of quality and trust.
We take pride in our experience and our team of professional technicians that work tirelessly round the clock to deliver on our promise. Our fire damage restoration services not only tackle the visible aftermath of a fire but also deal with the smoke and soot damage that isn't easily noticeable. Whether you require commercial or residential restoration, we are on call, ready to provide top-tier restoration services, no matter the time or day.
With our successful record in water and fire damage restoration, our dedicated 24/7 response team, and our commitment to service, your property is in capable hands with us. It's not just the work that we do, it's the way we make you feel. And at iDry Columbus Restoration, it's more than just about cleaning, it's about restoring your peace of mind.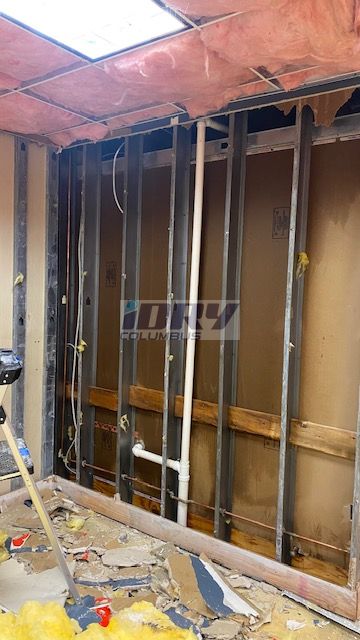 Local Resources for Property Damage and Security
Explore these local resources in Columbus, Ohio, to find valuable information and assistance regarding property damage and security. These resources provide guidance on fire safety, crime prevention, consumer protection, building codes, and more. Click on the links below to access helpful information and resources to protect and secure your property:
Columbus Division of Fire: Obtain fire safety tips, prevention strategies, and emergency preparedness information to safeguard your property and loved ones. Click here to visit their website.

Columbus Police Department: Access resources on neighborhood safety, crime prevention, and security tips to enhance the protection of your property. Click here to visit their website.

City of Columbus Code Enforcement: The City of Columbus Code Enforcement offers information on building codes, property maintenance standards, and reporting violations. Click here to visit their website.

Ohio Environmental Protection Agency: The Ohio Environmental Protection Agency provides resources on environmental protection and compliance, including information on hazardous materials and waste management. 
Our Service Areas Across Ohio
At iDry Columbus, our reach extends far beyond the city limits, offering unparalleled restoration services across various locations. We take pride in being a community-centric entity, deeply rooted in numerous neighborhoods, ready to serve you with promptness and efficiency.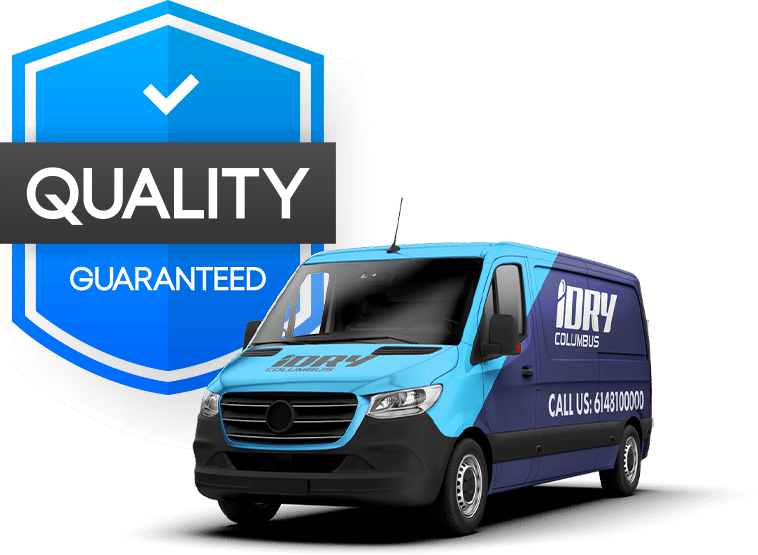 Columbus
New Albany
Dublin
Worthington
Hilliard
Upper Arlington
Powell
Grove City
Lewis Center
Johnstown
Pataskala
Pickerington
Bexley
Westerville
Gahanna
Reynoldsburg
Whitehall
Delaware
Sunbury
Galena
Lancaster
COVERING OHIO, WE'RE HERE FOR YOU