Water Extraction Services
Water Extraction Company - Expert Response
If you have ever had water damage or an emergency flood that has caused damage to your home or business, you know how important it is to find a good water extraction company. iDry Columbus is the leading expert in water extraction services, and we are proud to offer our high-quality services to homeowners and businesses in the Columbus area.
We feature powerful water extraction pumps that can extract large quantities of water quickly and efficiently. We also use advanced drying equipment and techniques to ensure that your property is completely dried out.
Our water mitigation specialists have the water extraction tools, credentials, and expertise to perform the extraction of water. For these services, we use the most advanced water extraction equipment available. With our high-performance commercial water drying equipment, we can also reduce the drying time. We recognize the significance of returning quickly to your home or place of business, which is why our work is completely guaranteed.
Our water damage extraction services include water damage assessments and restoration.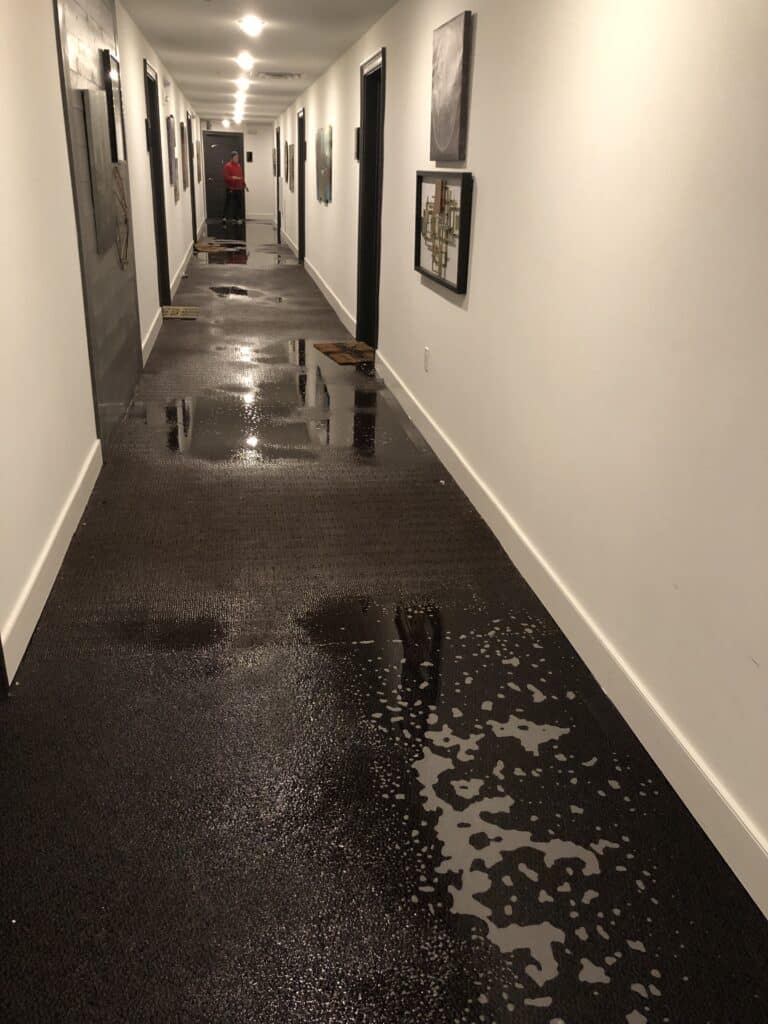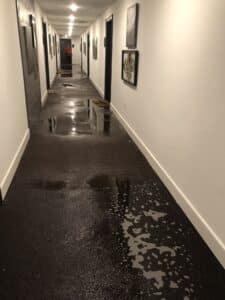 What is Water Extraction?
There are several methods for extracting water from a home or business. One method is to utilize a sump pump. This sort of pump is often used to drain water from a sump pit, which is normally positioned in a home's basement.
Using an truck or van-mounted vacuum is another method of water extraction. Typically, this sort of vacuum is used to remove large amounts of water from flooded basements, commercial buildings and retirement communities.
Dehumidifiers work by removing excess moisture from the air, which can help to reduce the amount of humidity in a building before mold sets in.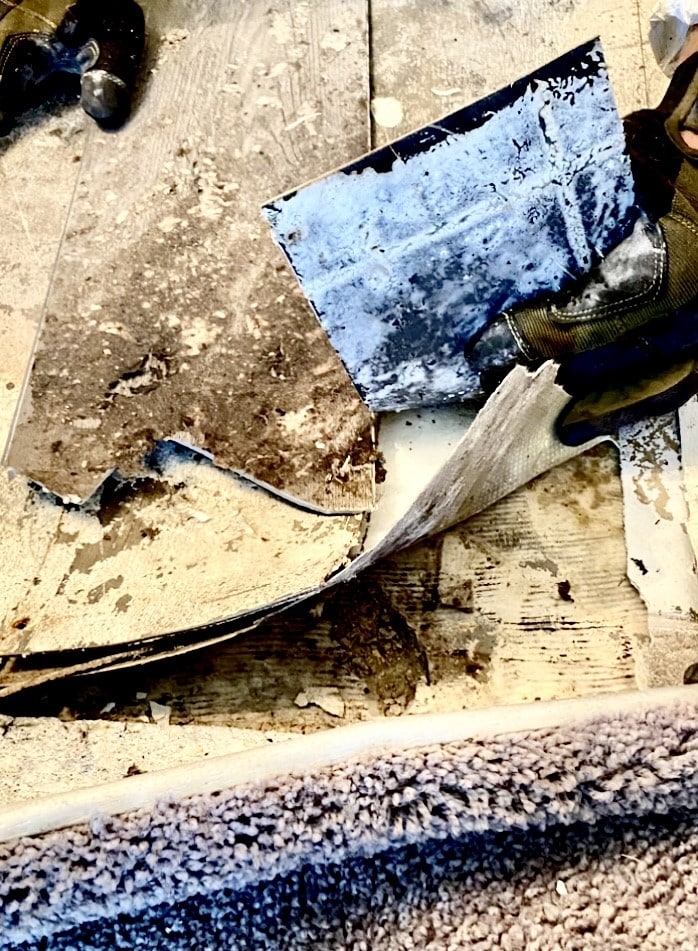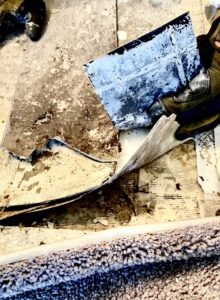 The High Risks in Water Damage
Carpet Water Extraction Services -
Certified, Licensed and Insured
Carpet water extraction is among our most popular services. If your carpet has been damaged by water, we can extract the water and dry it fast and efficiently. We will utilize strong vacuums, weighted extraction units, and drying equipment to remove any signs of moisture from the carpet, and offer environmentally friendly disinfectants that protect your home and health.
Weighted extraction units remove up to 95% of the water from your carpet and padding often salvaging one of the most expensive assets in your home or business. Highly Recommended!
From powerful vacuum for water extraction to portable units give us the ability to handle any water removal whether from a flooded basement in a residential household or a 10-story commercial property suffering water damage from a burst sprinkler line.
Hot Water Extraction Cleaning – Safe, Effective High-Pressure Steam Cleaning
Hot water extraction is another common service. Van-mounted extraction equipment is used to inject hot water into the carpet to eliminate and remove excess dirt, dust, and stains. In addition to removing pet stains and odors, hot water extraction is a great method for cleaning carpets and upholstery.
Family & Locally Owned - Water Extraction Company that Works for You!
iDry Columbus is a water extraction company that provides 24 hours emergency water damage cleanup. We are committed to providing our customers with the highest quality of service and customer satisfaction. We have a team of highly trained and experienced water damage restoration specialists who are available to help you anytime, day or night.
Our water extraction professionals use top-of-the-line equipment to ensure that your home is dried out properly and quickly. Our team will work with you to determine the best course of action for your individual situation. Water damage can be a very stressful experience, but our team will work diligently to minimize the disruption to your life.
What is Water Extraction?…
-Determining the water source
-Extracting water with professional equipment
-Preventing mold growth
-Safely restoring your property
If your house or company has suffered mold growth as a consequence of water damage, our mold removal services can remedy the situation. Central Ohio's #1 Water Extraction Experts.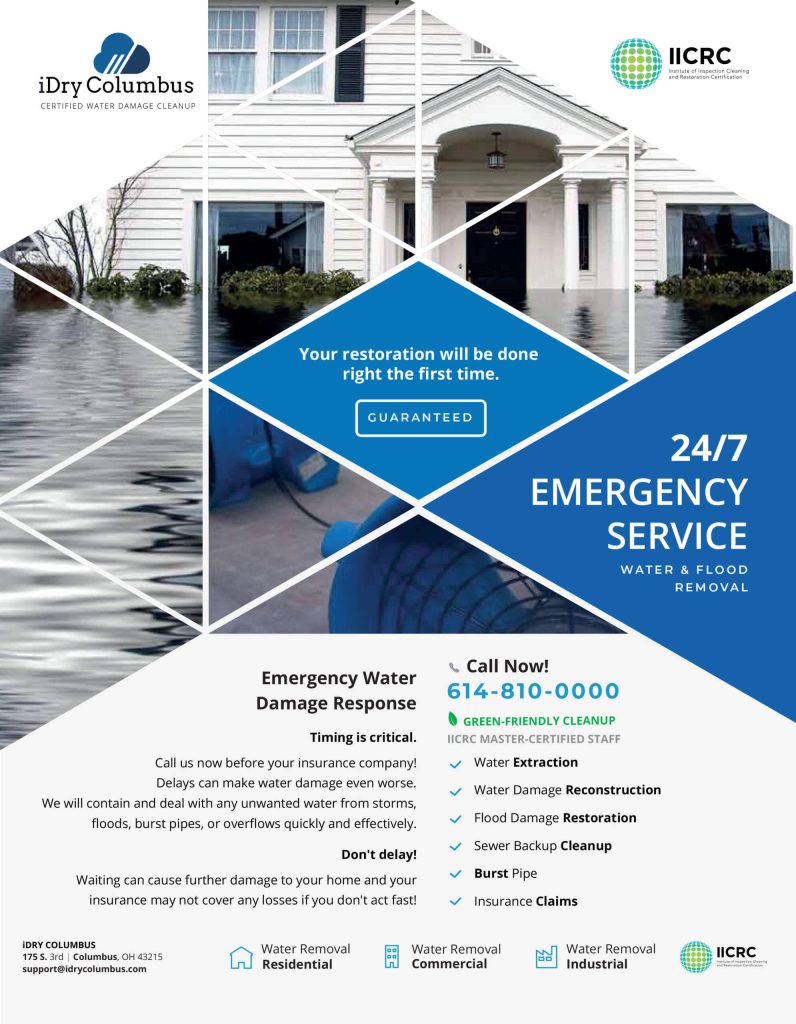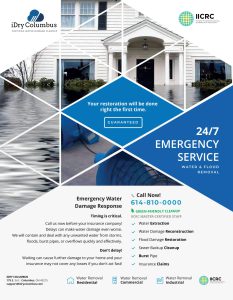 Why Choose iDry Columbus for Water Extraction and Mitigation Services?
Water Extraction is a matter that requires considerable consideration. The consequences of untreated water may intensify over time and lead to the growth of mold on surfaces such as walls, carpeting, your personal property and contents.
FREE Inspection and Estimates
We work with all Insurance Companies
Highly Rated on Yelp, Google, Nextdoor
Certified & Experienced Technicians
24/7 Emergency Response
Local Small Business
If your home or business has suffered from flood damage or sewage overflows, it is important to contact a professional water extraction company as soon as possible to prevent further damage. The sooner the water is extracted, the less water damage there will be surrounding areas.
Contact us today to learn more about our water damage restoration process and how we can help you minimize the water damage repairs to your home or business and prevent the need for mold remediation.
If you have any questions about the water damage restoration or would like to schedule a consultation, please contact us. We are always happy to help! Free Estimates!
Water Damage Cleanup Services Near You