Basement Flood Cleanup. Any basement can flood. However, some homeowners assume that just because they do not live in a high-risk flood area or have not experienced a lot of rainfall in their area that their basement may be safe from flooding and water leaks. 
While their risk of basement flooding is lower, it isn't gone.
The truth is water damage can be caused by a variety of home issues, such as plumbing and sewage backup and the extent of the damage can be from two inches or two feet of heavy rain, the amount of water and flooding can pose serious health and safety hazards for you and those in your home or business, if not addressed as soon as possible.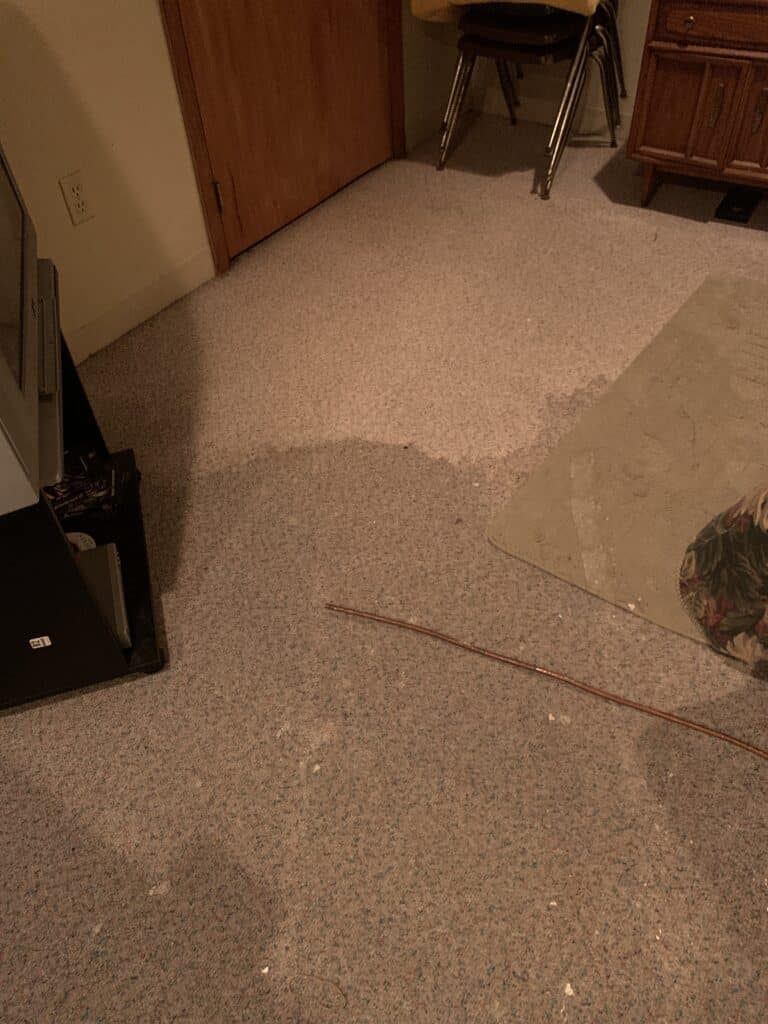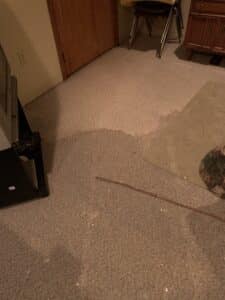 Whether you have stumbled into a basement floor this morning only to discover the carpet and padding soaking wet caused by a sudden pipe break or you're simply looking for information or flooded basement cleanup cost; we have some tips on what you should do if water is suddenly entering your home. 
With experience up to and including work with FEMA, our knowledge of mitigating the damages caused by flood and flood waters is expansive and among the best in Columbus.
The restoration steps involved in restoring the effects of this type of water damage is completely different than a leaking pipe on the main level of your home or business therefore making the decision to choose the right water damage contractor and restoration company all-the-more important.
knowledge of mitigating the damages caused by flood and flood waters is expansive and among the best in Columbus.
The restoration steps involved in restoring the effects of this type of water damage is completely different than a leaking pipe on the main level of your home or business therefore making the decision to choose the right water damage contractor and restoration company all-the-more important.
Basement Flooding Solutions
There is no universal answer for what causes a basement flooding.
Plumbing leaks, excessive rainfall, melting snow, leaky windows or even a risk of a foundation leak could be contributing to the water in your basement.
With basement flooding, the residual effects of water damage often contribute to mold growth and a stale, uninviting odor in your property.
Because water will always run from high to low ground, water is prone to entering even the smallest cracks and flaws that lead into the lowest level of your house or business and may result in foundation issues such as mortar cracking and shifting of the basement walls.
Basement foundation leaks are often caused by excessive amounts of rain, poor yard drainage and sewer backups, seeping water into your basement from faults in the foundation.
In this case, you will need to call a basement restoration contractor to inspect your basement, find the cause of the basement flooding and suggest a solution on how to fix basement flooding which could include waterproofing your basement and check the drainage system.
Plumbing leaks while at times minor, can lead to a major basement water damage and are often caused by a burst or leaking pipe, basement drain backup, waste line, washing machine supply hose or water tank or heater.
Before you call a flood mitigation company, you can stop most of the damage by turning off your water via the water shut-off valve. This valve is usually located near your water meter on the inside of your home or business.
It is a good idea to locate and identify your main water valve shut-off, so you know in the event of a sudden burst pipe. If your valve is buried in the ground, you might have to call a professional plumber with specific tools to turn it off.
Basement cleanup services also have access to a high-capacity pump, vacuum and truck mounted equipment that removes a high-volume of water and that will be able to get all the water out of your basement before it sits too long and starts to soak into your drywall or carpeting. The first step is to get your basement to dry.
How Much Does It Cost to Clean Up Your Basement?
Depending on the cause of the flood, and the flood cleanup services that you may need to hire to address any flooding, the cost of cleaning up your basement can vary. However, let us discuss what you can expect, cost-wise.
Keep in mind that costs for basement flooding repair will vary based on how much water entered your basement and how quickly the water was addressed and removed.
Water damage guidelines written by the IICRC, suggest that the categories of water can and will change if nothing is done to correct the situation.
Depending on the source of the water and time since the incident occurred, water damage can be classified as:
Category 1: A clean water source such as a water supply line, refrigerator water line or a sink overflow. Addressed within 24 hours.
Category 2. Heavy rainfall or sump pump backup, toilet over-flow with no feces. Addressed within 48 to 72 hours.
Category 3. Unsanitary origin such as sewage backup, feces, and contact with bacteria or blood. Addressed after 72 hours.
According to Angie's List, a minor flood with several inches of water could cost an average of $2000 to $10,000 to repair, while a severe flood could cost anywhere between $25,000 – $50,000 and beyond dependent on the building materials and personal property effected.
However, there are ways you can cut costs by taking case of most of the cleanup yourself, DIY-style.
While some aspects of a basement cleanup and water damage repair – like electrical wiring, black water and toxic septic waste – should be left to the basement restoration professionals, removing carpet and drywall can be done easily if doing so is within your ability to do safely.
Wet drywall and many of the porous building materials or personal possession that have been left unattended will also likely need to be removed and replaced since mold could be growing behind and on them, which can cause health problems for you and your family.
Causes of Basement Flooding
Home insurance usually will not cover any flood damage from natural or weather-related causes. And if the flood source is outside of the house, it is often not covered by homeowner's insurance. Basement Flooding Causes:
Storm surges.
If allowed to enter from the foundation walls.
Groundwater under the foundation.
Water or sewer backups
Flood insurance may cover these floods when home insurance cannot. The National Flood Insurance Program (NFIP) is the primary provider of flood insurance. The NFIP offers two separate flood insurance policies: one for dwelling and one for contents.
According to FEMA, the NFIP dwelling flood coverage includes the structure of the home and necessary support systems such as the furnace, basement AC unit, water heater, and circuit breakers.
NFIP content flood coverage includes appliances such as your washer, dryer, and food freezers as well as the food stored in it.
Once you can begin basement flood cleanup, remember to keep safety first.
Flood Waters and Your Policy
Although we would never recommend it, at least without the background, experience and knowledge in handling the cleanup. We would like you to keep your health and safety or you and your family in mind while taking on the task or tips below.
When in doubt, we are always available to answer any questions and happy to schedule an assessment just for your safety. These suggestions assume that the standing water has been removed and the electrical circuits have been inspected prior to entering the area.
For extensive information visit the website of the CDC – Centers for Disease Control and Prevention.
Controlling the moisture inside your home or business is critical. Molds form in as little as twenty-four hours and special attention will need to be paid to structures where flood and sewage water have been left unattended for longer than forty-eight hours.
Controlling the resulting moisture is the single most important step you can take to avoiding mold removal.
Those with known asthma, allergies, or other breathing conditions should avoid taking on the task of cleanup and refer to a professional instead.
Please keep all children and pets safely out of the area. Be mindful of traffic areas where you may be moving about in attempt to discard water damaged materials. Any room that you may have traveled through while cleaning should be thoroughly cleaned prior to allowing your children or pets to return to that area.
When your certain of your safety, wear protective clothing before entering and/or cleaning up after water damage in your home or business. Include waterproof rubber boots, gloves and goggles.
Much of this type of gear is made of a non-permeable material so keep in mind that while not allowing potential health hazardous waters onto your skin, you also can be become overheated and dehydrated on a faster basis.
Take breaks, always change your gloves and wash your hands with soap and hot water as often as possible.
Remove and discard any porous item that cannot be safely cleaned and disinfected such as, carpet and padding, area rugs, upholstered furniture, most clothing, and most paper goods. Cardboard should be a primary focus as molds grow quickly on these paper products and they absorb moisture quickly.
You want to dry out the basement as soon as possible. When wet basements just have puddles of water spread around the room, you can use a wet vacuum to begin the cleanup and water removal process. You may need a pool water pump, sump pump or a basic mop and bucket.
Since basements are not well-ventilated areas by nature, it is also a good idea to bring in dehumidifiers and fans during the drying period. This tip can prevent water, moisture, mold, and further structural damage which could save you a lot of money or from health issues down the road.
Another tip is to remove any porous materials like fabrics to air out in a better ventilated area. If materials are wet for too long, then mold spores can begin to grow on them. This process can happen in as little as hours from the onset of water damage. 
If you have actual flooding with water raised above the ground, then you will need to call in professionals to help you with the cleanup and pump out the water.
Flood waters amassing over half the height of the room often lead to emergency water damage involve the expertise in dealing with hydrostatic pressure of the foundation walls.
Improper and unbalanced water extraction could lead to foundation collapse, a horrifying result and it's just one of the ways that the mitigation of flood water is much different and more complex than a local carpet cleaner, having no experience in flood damage could even begin to imagine.
Within minutes flood waters will begin to deteriorate your personal belongings; absorb into drywall, insulation, and cinder block that left unattended could lead lasting and damaging effects of the very foundation that your home or business was built upon.
Keep in mind that potentially dangerous molds can form in as little as twenty-four to forty-eight hours after water has affected the materials. 
Our water damage restoration teams can be on the way and at your doorstep in as little as an hour.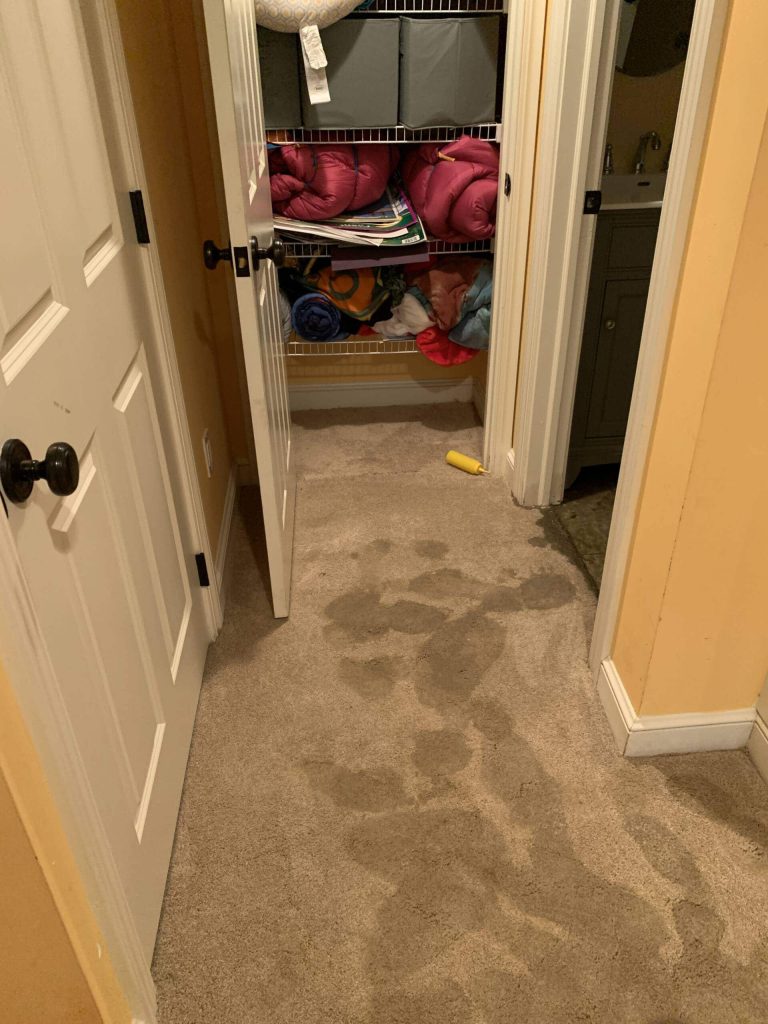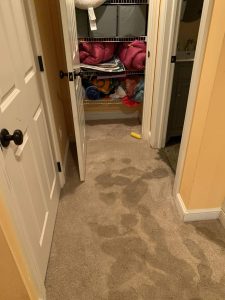 What causes basements to flood?
During the winter, pipes can freeze and burst, leading to heavy water damage in your home or business. It is not just frozen pipes that can burst. If your pipes are unsecured, corroded, or suffer from water pressure issues, they can burst.
But homeowner's insurance companies have certain requirements before they will cover damage due to frozen or burst pipes. Insurers may require that you:
Keep the home at a minimum temperature.
Live in the home at the time of the flooding.
Stay up to date on basic maintenance.
If your water heater in the basement leaks and causes damage, your homeowners insurance policy should cover it – assuming the heater is not old and poorly maintained. If that is the case, your home insurance claim can be denied. Home insurance takes care of the water removal, debris cleanup, and damaged furnishings. But in most cases, a home insurance policy will not pay to replace an old water heater.
Basement Water Damage Services
Our trained professional water cleanup specialists receive the Institute of Inspection, Cleaning and Restoration Certification (IICRC) and always perform water damage restoration services in compliance with standards for professional water damage and flood damage restoration.
In addition, we possess the IICRC Master Certification in water damage services.
Our vehicles are fully equipped with state-of-the art water extraction, drying and moisture testing equipment to handle everything including:
Water and sewer damage cleanup
Cleaning and deodorizing
Drying of contents and structure
Mold remediation services
Our flooded basement cleanup services are available for 24-hour emergency water removal services and open 7 days a week for your convenience.
iDry Columbus – Emergency Damage Response – Guaranteed Service Area
Emergency flood water extraction, and mold removal services available around the clock and around the state.
We take great pride in the fact that our services are ranked and reviewed highly throughout Columbus and surrounding communities. We've built on our relationships with home and business owners, insurance carriers, adjusters, and agents throughout the state and across the Nation to ensure that your needs are met and every basement flooding damage claim is prepared, serviced, and resolved quickly.
Large loss – Residential – Commercial – Industrial – Healthcare
Water Damage Cleanup & Restoration Services Available 24/7 Nationwide