Water Damage Restoration


Protecting Your Property and Your Health.
Water damage can be a serious problem for homeowners and businesses. Whether it's caused by a burst pipe, heavy rainfall, or a flood, water damage can lead to structural damage, mold growth, and other health hazards. That's why it's crucial to address the issue as soon as possible to prevent further damage and protect the health of those living or working in the affected area.
In addition to providing high-quality water damage restoration services, we at iDry Columbus also prioritize the health and safety of our clients. We understand that water damage can lead to serious health hazards, including mold growth and other contaminants, which is why we use the latest technologies and techniques to ensure your property is restored to a safe and healthy state. Our experts are trained to identify and mitigate potential health risks associated with water damage, so you can have peace of mind knowing your property is safe and protected. Trust iDry Columbus to handle your water damage restoration needs and ensure the health and safety of those living or working in the affected area.
Act Fast: Get Professional Water Damage Restoration Today!
24/7 Emergency Response Services
IICRC Certified Technicians
Free Estimates – Xactimate™ Technology





iDry Columbus: Your Go-To Experts for Water Damage Restoration
A primary concern and step before any water extraction or restoration activities begin are to ensure that the source of the water has been identified, shut off, and repaired or replaced. No one should start or perform any water damage restoration services in your home or business unless the source of the water has been identified.
Pro-tip: With so many exclusions to an individual home or business owner's insurance policy, making the identification of the source of the water is vital to any potential property damage claim.
From truck-mounted extraction units capable of removing more than 750 gallons of water a minute to submersible waste pumps and weighted extraction tools, getting the water out of your home or business is one of the primary steps involved in performing building restoration.
Pro-tip: Keep extraction in mind, it is the single most important step every water damage restoration company must do.
Without proper water extraction, the water left in your home or business must be removed by evaporation. The more moisture left behind, the longer the remaining building materials will take to reach a safe and predetermined dry standard.
Water is one of the most destructive substances in an indoor environment. Flooding or excess moisture inside your home can lead to the destruction and deterioration of your home's infrastructure and furnishings.
The water inside your home becomes more of a problem when the water is unsanitary, such as a sewage backup. This can be dangerous not only to your home but to your health and the health of your family as well.
If restoration services are not dispatched right away, ideally within 24-48 hours, serious damage can be done to your home. However, if caught quickly enough, professional water damage cleanup services have a high likelihood of repairing and restoring much of your home and your furnishings.
Secondary Damages to Your Home or Business
If the water extraction wasn't performed properly, the possibility of secondary damage increases. These damages should be avoided at all costs, keep in mind that most major insurance carriers exclude coverage for mold growth and will not cover the cost of the mold removal from your personal property or the remaining building materials.
Has the carpet padding been removed? If not, pull back a corner of the carpeting and squeeze-test a corner of the padding. Is it dripping water? Continue extraction or remove the carpet padding.
Padding should only remain on a category 1 water loss, and only then when you and the restorer are comfortable documenting that there are no contaminants in the water that affected the carpet padding.
Top-down drying, where the carpet and padding stay intact should never be attempted on any category of loss without the proper water extraction tools. Remember any moisture left behind can only be removed as fast as the rate of evaporation.
If you're in need of a high-quality restoration company, look no further and trust in the associates and team members of iDry Columbus.


If the water extraction wasn't performed properly, the possibility of secondary damage increases. These damages should be avoided at all costs, keep in mind that most major insurance carriers exclude coverage for mold remediation and will not cover the cost of the mold removal from your personal property or the remaining building materials.
Will My Insurance Policy Cover Water Damage?
The answer to this question varies depending on your unique home or business owner's policy.
In general, insurance will help to pay for the emergency cleanup, basement flooding, water removal services as well as the water damage repair expenses related to water damage if the damage was sudden and accidental.
This means, if you experience the unfortunate event of a pipe bursting and water drenching your ceiling, your insurance policy will most likely help you to pay for the related expenses.
Most insurance policies have two different types of coverage; dwelling coverage and personal property coverage.
Dwelling coverage will help to pay for damages to the structure of your home, like when a pipe bursts and your ceiling is compromised. Personal property coverage covers your personal belongings inside your home. So, if the burst pipe causes water to ruin your antique piano, personal property coverage would help with repair costs.
Our team of highly-trained professionals uses advanced equipment and techniques to quickly remove excess water, dry out affected areas, and restore damaged materials. We're available 24/7 to respond to emergency situations, and we use the latest technology to ensure a fast and efficient restoration process.
At iDry Columbus, we take pride in our work and strive to provide the highest level of customer service and satisfaction. Our experts are licensed, insured, and certified in water damage restoration, and we have years of experience helping our clients recover from the effects of water damage.
Professionals in Water Damage Restoration.
iDry approaches water damage very scientifically. To determine if your property will need to be replaced or if we are able to restore it, we evaluate the following:
-The amount of property damage present
-The degree to which contamination has occurred (what kind of water we are dealing with)
-Water damage restoration costs vs. the cost of replacement-what makes the most sense financially
Regardless of how the damage is treated, if not acted upon promptly you could be facing major financial and health burdens.
One of the major concerns when dealing with the damages caused by water is the onset of mold growth which can be extremely dangerous for your home and family.
Response Matters. Our Technicians are Standing By. 
The water damage restoration cost to repair any damages incurred by water will depend on many factors, most importantly, the extent of the damage to the home and whether the materials can be repaired or will need to be replaced.
If damages are extensive and emergency services were delayed in getting to your home, there is a higher likelihood that you will be paying a higher bill for the damages and that materials will need to be replaced.
Fortunately, our emergency response services are available 24 hours a day, with certified water damage technicians arriving at your home or business within 60 minutes. iDry Columbus – Your certified water damage restoration contractor.
Our water damage restoration services include:
Water Extraction: Our team uses specialized equipment to remove excess water from your property, preventing further damage and reducing the risk of mold growth.
Structural Drying:

We use high-tech drying equipment to remove moisture from walls, floors, and ceilings, which can prevent mold growth and structural damage.

Dehumidification:

We use dehumidifiers to remove excess humidity from the air, which can help to speed up the drying process and prevent further damage.

Content Cleaning and Restoration:

We can restore your personal belongings, furniture, and other items damaged by water, using specialized cleaning techniques and equipment.

Mold Remediation:

If left untreated, water damage can lead to mold growth, which can cause health problems and further damage to your property.

Our experts can remove any mold and prevent future growth

.

Reconstruction:

In some cases, water damage may require

reconstruction of affected areas

. Our team can handle all aspects of the reconstruction process, from demolition to rebuilding.
Who to call for water damage restoration?
We understand that dealing with water damage can be overwhelming, which is why we're committed to providing prompt and reliable services to our clients. We work with all major insurance providers and can help you navigate the claims process to ensure you receive the coverage you're entitled to.
At iDry Columbus, we're dedicated to providing the best possible service to our clients. Our goal is to help you get your life back to normal as quickly as possible. If you're dealing with the effects of water damage, don't hesitate to contact us today. We're here to help.
Useful Resources for Water Damage Restoration and Prevention
To help you better understand and manage water damage situations, we've compiled a list of useful external resources that provide valuable information on various aspects of water damage restoration, prevention, and related topics. These resources can assist you in making informed decisions and taking the necessary steps to protect your property and health:
EPA – A Brief Guide to Mold, Moisture, and Your Home – This guide from the Environmental Protection Agency (EPA) offers essential information on mold prevention and cleanup in residential settings.

FEMA – Repairing Your Flooded Home – This comprehensive guide from the Federal Emergency Management Agency (FEMA) provides step-by-step instructions for cleaning up, repairing, and rebuilding a flood-damaged home.

CDC – Flood Water Safety – This page from the Centers for Disease Control and Prevention (CDC) offers valuable tips for staying safe and healthy during and after a flood.
Frequently Asked Questions
How much does water damage restoration cost?
Your home can, unfortunately, succumb to all sorts of damage from water, and how much you end up having to pay for repairs or replacements depends on an array of factors. Flooring, walls, and appliances may need replacing if the degree is severe enough; in addition, mold remediation could be necessary which often comes with further costs - not only financial but health-wise too as it produces a hazardous smell. Consider your situation carefully before making any decisions so that accurate estimates are produced when assessing what needs restoring along with associated fees.
How long does it take for water damage restoration?
After a burst pipe has wreaked havoc, the dreaded aftermath of water damage and mold growth can come quickly. Without swift action in removing all traces of moisture from your home within 48 hours, you could be at risk for dangerous mold spores to begin growing on surfaces such as wooden door frames or flooring. To mitigate this risk and help restore your home back to its original condition post-flood, an expert in water damage restoration must be called upon right away. From there it's essential that everything gets dried out ASAP by opening windows and cabinet doors while also utilizing portable dehumidifiers - if necessary investing in large ones - so no further harm comes due to humidity levels remaining too high within your residence.
Depending on the degree of damage caused, restoring a home from a water disaster can be quite an undertaking. For smaller problems like single-room spills or contained flooding, it may take several weeks to get things dried out and back in order. However, for larger-scale disasters such as basements with ruptured pipes that affect multiple rooms, the process could be much longer – up to three weeks just for drying alone. No matter what kind of mess you're dealing with though, it's still important to act quickly so further damage isn't inflicted upon your home!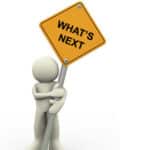 Does insurance cover water damage restoration?
The answer to this question varies depending on your unique home or business owners' policy.
Do you offer the emergency service for water damage restoration?
With our long history of customer satisfaction, we take pride in providing top-notch emergency services for all kinds of water damage restoration services and mold remediation. Working with environmentally friendly protocols and cleaning methods, no job is too tough; from plumbing supply line breaks to sump pump backups – your home or business will not only be restored as it was prior to the loss but better than ever before when you choose us!
Can You Fix Water Damage?
Response. Restoration. Guaranteed.
 At iDry Columbus, we set out with the mindset of performing restoration differently. Placing an emphasis on continual education in the field of water and mold damage, studying the secondary effects on the structure and personal property, and how best to prevent ongoing damage in your home or business.
From providing onsite same day estimates to utilizing technology in mitigating any damage, it's doing restoration differently. That's Guaranteed.
What are your service areas for water damage restoration?
At iDry Columbus, we provide water damage restoration services to customers throughout the Columbus, Ohio area, including New Albany, Gahanna, Westerville, Pickerington, Hilliard, Dublin, and the surrounding region. We are committed to providing safe and effective restoration services to ensure that your home or business is safe and healthy.
If you have water damage on your property, contact us today to schedule an assessment and learn more about how we can help.
We love our community!
Visit one of our local pages for more information.