Pack Out Services -

Contents Inventory, Storage & Cleaning
At iDry Columbus, we understand the importance of safeguarding your cherished belongings, especially in times of unexpected events such as fire damage, wind, or natural disaster.
Our Pack-Out Services are designed to meticulously inventory, store, and clean your valuables, ensuring they remain in pristine condition. With our expert Contents Inventory system, every item is accounted for, allowing for seamless tracking and accessibility. Our dedicated storage facilities are climate-controlled, ensuring optimal preservation, while our specialized cleaning techniques restore your items to their original or better condition.
Trust iDry Columbus to provide a comprehensive solution for all your pack-out and content management needs.
Get in Touch with Our Certified Contents Professionals Today!
24/7 Emergency Response Services
IICRC Certified Technicians
Free Estimates – Xactimate™ Technology





Packout & Inventory Services for Your Home, Property, & Belongings
Navigating the complexities of the restoration process requires keen attention to detail, especially when it pertains to the cherished contents of your home and property.
At iDry Columbus, we've elevated our Packout & Inventory Services to an art form, ensuring that every item, no matter how small or large, is treated with the utmost care and precision. We understand that each belonging, from the grandest piece of furniture to the most sentimental trinket, holds immense value.
Our Detailed Approach Includes: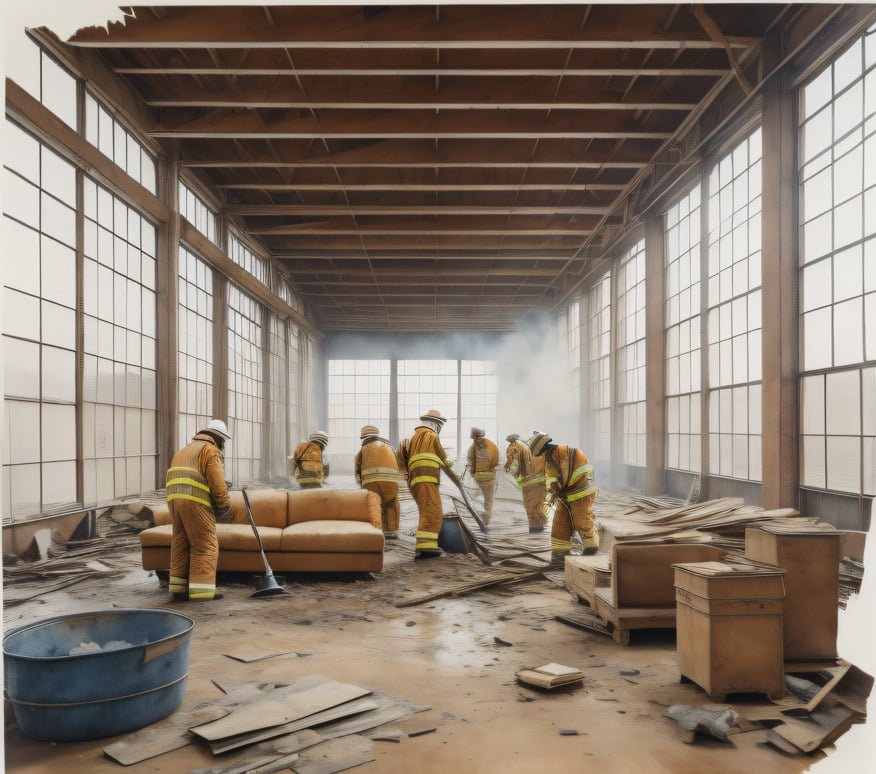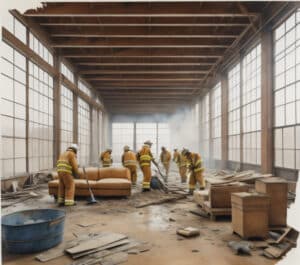 Thorough Assessment: Before initiating the pack out process, our team conducts a comprehensive assessment of your home and property to determine the best strategy for safeguarding your belongings.
Itemized Inventory: Leveraging advanced inventory systems, we catalog each item, ensuring a detailed record that includes photographs, condition notes, and location markers.
Specialized Packing: Recognizing the unique requirements of different items, we utilize specialized packing materials and techniques. Whether it's artwork, electronics, or antique furniture, we have the expertise to pack it securely.
Climate-Controlled Storage: To ensure the longevity and safety of your belongings, we store them in our state-of-the-art, climate-controlled facilities, protecting them from environmental hazards.
Restorative Cleaning: Our team employs advanced cleaning methods to restore items that might have been affected during the incident. This ensures that your belongings are returned in their original or better condition.
Transparent Communication: Throughout the process, we maintain open channels of communication, providing you with regular updates and easy access to your inventory list.
With iDry Columbus, you're not just getting a service; you're gaining a dedicated partner committed to restoring peace of mind and ensuring the safety and integrity of everything you hold dear.
Emergency Pack-out Solutions by iDry Columbus
In the wake of unexpected disasters, swift and strategic action becomes the need of the hour. iDry Columbus, renowned for its emergency packout solutions, stands ready to assist both residential and commercial property owners during such critical times. When damage compromises the sanctity of your home or disrupts the operations of your commercial or residential location, our team is ready to swing into action.
Our comprehensive emergency pack out services encompass:
Swift Content Relocation: With a keen understanding of the urgency, we ensure a rapid yet organized pack process, relocating your valuable contents to our state-of-the-art storage facilities.
Advanced Storage Solutions: Our storage facilities are climate-controlled and equipped with advanced security systems, ensuring your belongings remain protected against further damage and external threats.
Seamless Restoration Collaboration: Our team collaborates closely with restoration experts, ensuring that the transition from packout to restoration is smooth and efficient.
Insurance Liaison: Navigating insurance claims can be daunting. As a trusted company in the restoration domain, we liaise with insurance providers, simplifying the claim process and ensuring you receive the coverage you deserve.
Dedicated Support: Our commitment goes beyond just packout services. We offer dedicated support, guiding you through each phase, from initial contact post-disaster to the final restoration of your property.
With iDry Columbus at your side, you're not merely getting a service; you're partnering with a company that prioritizes your peace of mind, ensuring every detail is addressed with precision and care. In times of uncertainty, let our expertise be the anchor that guides you back to normalcy.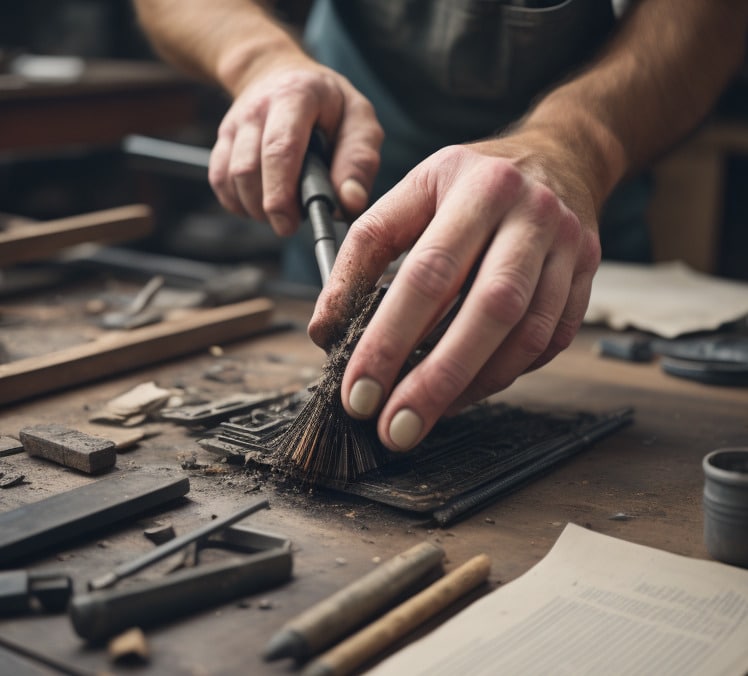 Why Choose iDry Columbus As Your Content Pack-Out Team?
Industry Recognition: Our unmatched expertise in the meticulous handling and safeguarding of valuables has earned us a distinguished reputation in the restoration industry.

Advanced Techniques & Tools: Our team is equipped with cutting-edge tools and techniques, ensuring that every item, be it a fragile heirloom or a hefty piece of furniture, receives the care it deserves.

Precision Inventory Systems: We pride ourselves on our detailed inventory systems, which meticulously catalog each item, ensuring nothing is overlooked.

Transparent Communication: We believe in keeping our clients in the loop. Our commitment to clear and consistent communication ensures you're always informed about the restoration progress.

Peace of Mind: By choosing iDry Columbus, you're not just selecting a service. You're making an investment in tranquility, secure in the knowledge that your prized possessions are under the care of seasoned professionals.
Water Damage and Mold Mitigation: Comprehensive Pack Services by iDry Columbus
Water damage and mold infestations can strike when least expected, wreaking havoc on both the structure of a location and the invaluable contents within. At iDry Columbus, we've meticulously crafted our services to address these challenges head-on, ensuring that your property and possessions receive the utmost care during such trying times.
Our specialized pack services are designed to protect and preserve. Here's how we make a difference:
Prompt Response: Recognizing the urgency that water damage presents, our team is primed to respond swiftly, ensuring that the adverse effects are minimized. The sooner we intervene, the better the outcomes for your location and its contents.

Meticulous Content Packing: Water damage and mold don't discriminate, often affecting everything from furniture to personal keepsakes. Our team is trained to pack your contents with precision, ensuring each item is shielded from further harm.

Specialized Storage: Once packed, your contents are relocated to our secure storage facilities. These locations are equipped to handle items affected by water damage and mold, ensuring they remain safe while restoration efforts are underway.

Mold Mitigation: Mold can be a silent adversary, often thriving in the aftermath of water damage. Our services extend beyond just packing and storage; we also offer mold mitigation solutions, ensuring that the threat is comprehensively addressed.

Restoration Collaboration: Our pack services are just one facet of the broader restoration process. We collaborate closely with experts in water damage restoration, ensuring that your location and its contents receive holistic care.
In the face of water damage and mold challenges, iDry Columbus stands as a beacon of hope and expertise. Our commitment is to restore not just your possessions but also your peace of mind.
Comprehensive Damage Restoration Services by iDry Columbus
When disaster strikes, be it from fire, water, or mold, the aftermath can be overwhelming. At iDry Columbus, we specialize in damage restoration for both residential and commercial properties, ensuring a swift and efficient response to any emergency. Our dedicated team understands the value of your possessions, and with our advanced content storage solutions, we ensure they are safeguarded during the restoration process.
Key Services We Offer:
Water Damage Restoration: From minor leaks to major floods, our water damage cleanup and restoration services are designed to address all levels of water-related disasters.
Fire and Smoke Damage: Beyond the flames, smoke can cause extensive damage. Our team is equipped to handle both fire and smoke damage, ensuring your property is restored to its original state.
Mold Cleanup: Mold can pose significant health risks. Our mold cleaning services ensure your environment is safe and free from harmful spores.
Emergency Response: Time is of the essence in any disaster. Our emergency response team is on standby, ready to tackle any damage restoration needs promptly.
For both residential and commercial damage restoration needs, iDry Columbus is the company you can trust. We work closely with insurance providers, ensuring a smooth claim process. To find out more about our comprehensive services in Columbus, Ohio, or to contact us in the wake of a disaster, reach out today. Your peace of mind is our top priority.