Water Damage Cleanup – Master Certified. Client Focused.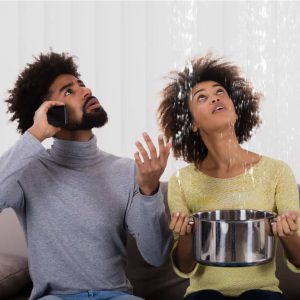 We can recall the focus of the restoration industry of nearly two decades ago. Remembering when the customer came first, and quality workmanship meant going home proud of a day's work. Attention to detail mattered and focus on making sure to say thank you for the opportunity meant that the business was on the right path to longevity and success in a local market.
Taking a step back and watching the industry as whole take a turn instead towards making a bigger profit by cutting back on performing service properly, without regard to the client, their home or business.
Instead of investing in better technology, it became about setting as much equipment as possible, about getting out of a project quickly to move on to the next one in constant pursuit of more money and less thought to the fact that one water damage cleanup project performed successfully, with a satisfied client will be worth more than ten unsatisfied ones.
We've set out to change that…
Water Damage Cleanup and Restoration
At iDry Columbus – Service has been taken back to the levels of the past, the client is the focus and the health and safety of their loved ones or employees are a priority. Transparent operations, clear communication, and the attention to detail involved in property damage claims has and will always be the way that our team members and associates continually work to raise the bar in restoration.
As a company focused on our client and their individual property damage claim, we can maintain a focus on doing what is right in restoration and water damage cleanup. Utilizing the wealth of knowledge and decades of experience in our team members in concerted effort to bring you home or back in business with the assurance that every detail including the health and safety of your family or employees took a priority in the successful restoration of your water or mold damage claim.
A Water Damage Company Built in Service to Our Clients.
If your home or business has suffered property damage from water to due broken water supply lines, toilet overflow, ice maker line, failed sump pump, flooded basement and everything in between; we've set about building iDry Columbus from the ground up to be in service for you, near you and around the clock.
From extensive water damage and flooding in commercial properties to sink overflow claims in residential, our technicians are equipped with the latest in moisture monitoring equipment, thermal imaging, ATP meters, extraction and drying equipment to ensure that your property damage claim is handled professionally, properly and with the exact care that we would expect in our own homes and businesses.
24/7 Emergency Water Removal
With an average response time of less than 60 minutes, we understand that timeliness is an extremely important factor in water damage cleanup services. In fact, it's our primary service and main reason we built iDry Columbus. It's our pleasure to be in service to our clients.
Master certified in water damage, our team takes education and experience in the industry to a new level. Following published standards by the IICRC, found in the S-500; every service we offer, on every project we perform is closely inspected, monitored, followed up on and guaranteed.
No other restoration company in our market offers this level of Guarantee.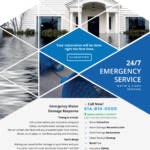 It was a simple decision. Taking a look at the industry from our clients point of view, in our own homes and businesses, it just made sense to guarantee everything we do and do the right thing, every time.
Our guarantee. If at anytime our client is unsatisfied, whether it be in a service level failure, communication, documentation or quality of work; we guarantee to work until your satisfied. Never giving up until you are.
A disaster in your home or business should never turn into an additional problem, the restoration company should not add to an issue and must be there to in your best interest. That's above profit or gain. That's how we created our business and the foundation we run it on.

Regardless of the cause, water infiltrating your house is a huge hassle. Up from the drains, through a crack in your basement wall, or via a damaged room, it is a headache you don't need.
But once you have found water in your home, what do you do? Are you familiar with water damage cleanup?
The below guide is a great place to start. We will take you through the basic steps in water damage cleanup.
Water Damage Cleanup
Before the cleanup starts, ensure the area you're cleaning up is safe. Look for structural damage, if applicable, and make sure your electricity to the area shut off. Are there fire hazards or gas leaks present?
If you cannot be certain that you can handle any of these items: STOP! Call a professional immediately.
If you are certain that it is safe to work in the area, wear sturdy shoes, rubber gloves, and eye protection. If water has been sitting, or you are working in an area that has had mold issues before, wear a respirator.
Additional recommendations:
Never mix chlorine bleach with ammonia or vinegar.
Be watchful for fire ants, snakes, or other animals.
Inspecting the Water Damage
Once your safety is certain, it is time to look at where and what the damage is. Your first mission: get the area dry.
Flooring, especially, is a sticky wicket to handle after removing the water. You will have to evaluate options to discover if you can save it.
If water has reached the walls, or come through them, you must ventilate them as fast as possible. Water mold, once in the walls, can create more issues well past the initial flood damage.
Remove any damaged wall or baseboard material at least 2 inches above where the damage stops. Your aim is to keep any mold growth from starting.
Furniture & Appliances
Whether you can save it or not, remove and handle furniture separately. You can find a guide on taking care of your furniture here.
Electrical appliances are another issue altogether. First, ensure they are safe to handle for removal.
Next, you have to evaluate if they are good for continued use.
Mold, the Continuing Struggle of Water Damage.
Home water damage: after prolonged exposure to water, you have weeks and month of preventive work to do. What's next?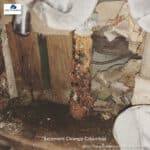 Air circulation is the first line of defense. Dehumidifying the air is a must as the evaporating water needs to somewhere to go.
If you don't have access to air conditioning, open your doors and windows. Use a fan to enhance circulation.
If any items begin to mildew, take them outside for cleaning or disposal. The sun is a great cleanser and enhances drying.
Bring in the Professionals
While minor water damage is pretty easy to handle, if you have a major leak from a burst pipe, overflowing washing machines or standing water, you need help. Even if you are handy, there is much to gain from those with expertise in dealing with the affected areas of flood cleanup and water damage.
With the negative health effects of mold being what they are, do you want to jeopardize your future? Our personal touch, transparency, and need to do what is right is the guarantee you need. Get in touch with us today and we can help fix the problem.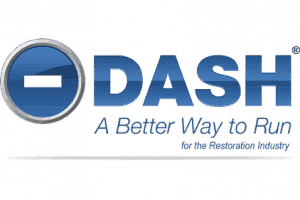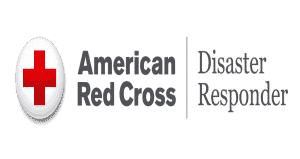 Water Damage Cleanup Services
iDry Columbus – Emergency Damage Response – Guaranteed Service Area
Emergency flood water extraction, and mold removal services available around the clock and around the state.
We take great pride in the fact that our services are ranked and reviewed highly throughout Columbus and surrounding communities. We've built on our relationships with home and business owners, insurance carriers, adjusters, and agents throughout the state and across the Nation to ensure that your needs are met and every damage claim is prepared, serviced, and resolved quickly.
Large loss – Residential – Commercial – Industrial – Healthcare
Water Damage Cleanup & Restoration Services Available 24/7 Nationwide