– An Industry Redesigned.
Home and business owners today are faced with so many choices in water damage repair. With franchise companies taking the position of preferred vendors relationships therefore working for the insurance carrier in hopes of future property damage claims and local plumbers purchasing drying equipment looking to turn a quick profit from the unfortunate circumstances that brought about the need for water damage repair and your property damage claim.
While there are some very knowledge people remaining in the industry and a handful of franchise owners doing their best given the policies and the carrier relationships of the franchise, a large part of the restoration industry has turned their backs on the client and the individual needs of their property damage claim. Industry TPA's, third party administrators open a gateway for carriers to avoid collusion by placing the review process with a third party.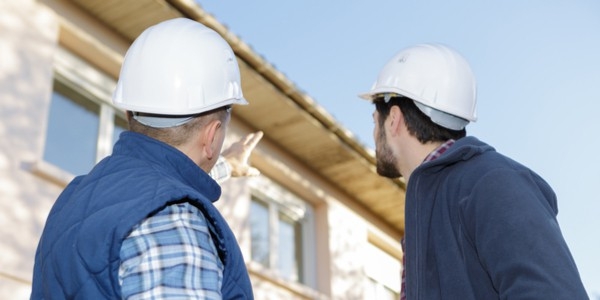 These TPA reviews only stand to hurt you, the client, as the restoration company continues to scale back on customer service in effort to continue making a profit as a result of the continual rate and service cutbacks, they must agree to in order to continue being a "preferred vendor".
The Industry Trend in Water Damage Repairs
Many of our team members and associates have been in the industry for decades and have first hand experience in both franchise operations and carrier "preferred programs". In developing iDry Columbus, our belief was that someone needed to roll back the clock and turn back to the client as the primary focus in restoration. We taken that approach a step further in putting together transparent and honest communication, attention to detail and a steadfast belief that the health and safety of our client and their families or employees must always be a priority in property damage claims.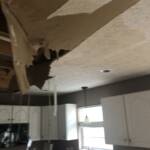 We understand that you have a choice in selecting a restoration company, it's a law that the carrier allows you to make the selection freely and without recourse. Many may suggest a "preferred vendor" or program and only skirt violation of the law by recommending more than one vendor or placing the decision of preferred vendor selection on the TPA.
Pro-tip: You should be aware of your rights in property damage claims. In any dispute or disagreement, you can contact the Ohio State Department of Insurance and file a complaint as well as the right to hire an independent or public adjuster who can lawfully negotiate with your carrier to obtain your rightful property damage settlement.
Insurance, its Role in Water Damage Repair
The water has been cleanup up, a flooded basement now dry, a supply line break now repaired. What of the actual repairs that come next?
If you've filed an insurance claim for your property damages, it's very important to remember that you are REQUIRED to mitigate your damages and start water damage cleanup services right away. However, any structural repairs must be reviewed by your carrier and the assigned adjuster prior to making or starting the water damage repair.
By law, a repair contractor cannot interpret your insurance policy, either in advice or consul, including making any decision in applicable coverage. The contractor cannot act on your behalf in negotiating your property damage claim with the carrier, cannot argue or interpret what is "bad faith". The primary responsibility of the contractor is to provide an accurate scope of work, include an estimate of costs and be lawfully licensed and insured in their representation. Any water damage repair contractor acting outside of these terms is likely to be in violation of the UPPA laws and should be reported to the Ohio Department of Insurance.
The Downside to the UPPA Law
In filing a property damage claim, you are not likely to be an expert in water damage restoration, water damage repairs, construction methods, building code or insurance claims and adjusting. For you, an ethical experienced contractor can be one of the best advocates in your corner. A good restoration contractor will know the water damage restoration industry, construction and the up to date building code; and will have worked thousands of insurance claims over the years. However, according to the UPPA law, the contractor is not allowed to become an advocate in your best interest.
What Can the Restoration Contractor Do…? 
Thankfully, the law doesn't handcuff us completely in our ability to help where we can. An ethical and responsible water damage repair contractor can utilize his experience and knowledge in providing an accurate scope of home water damage repair, including carefully defined notations on line items where there may be an additional question or concern. We can offer historical advice from our own experience and provide you with any documentation that you may need in successfully resolving your claim.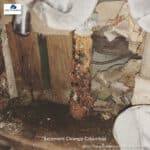 Ultimately, if all else fails and you find yourself in a position of no agreement with your carrier, you have the right to seek the advice and consul of a licensed public adjuster in Ohio. A public adjuster, legally licensed to adjust claims in the State of Ohio can and will be your advocate in support of your insurance claim.
Protect yourself and ask for credentials, and experience. Seek referrals and ask questions before signing any agreements.
The Water Damage Restoration Process
Be leery of plumbers turned restoration vendors and carefully review any paperwork that you are being asked to acknowledge and sign. We've seen firsthand the demand letters sent to the home and business owners after the plumbing company has sent an exorbitant invoice to the carrier and received a denial. The letters make full demand of you, the policy holder and client pay any and all costs that your carrier has denied due to inflated pricing and unnecessary equipment usage.
In conversation, the opening statement is always that they will take care of the water damage repair and send the final invoice to the carrier as well as negotiate on your behalf; just sign here.
Our Service. In Service for You. Water Damage Repair Near Me.
At iDry Columbus, we have never and will never invoice a client directly for any line item or charge found to be outside of the normal scope of water damage repair. For instance, often we elect to setup HEPA filtered air filters to protect the indoor environment of your home or business knowing that most insurance policies exclude these items based on their association and common use in mold remediation, we have never once charged back a client for items such as this and never will.
Basement Water Damage Repair Cost.
If you find yourself in need of a water damage repair company that's redesigning the restoration industry in our client's favor, we would appreciate any opportunity to be of service and will always perform in a manner that we would expect for our own family, home or business.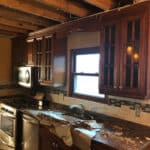 With service available around the clock and throughout Columbus, Ohio and surrounding communities, we recognize that the need for a water damage repair company doesn't always occur during normal business hours, because of this, we haven't had normal business hours in more then 20 years.
Water Damage Floor Repair Cost