Say Goodbye to
Skunk Odor


with Our Professional Removal Services.
If you have ever had a skunk spray near your home, you know how pungent and difficult the odor can be to remove. Skunk odor can cling to surfaces, fabrics, and air for weeks, and it can even seep into walls and insulation, making it nearly impossible to eliminate without professional help.
At our company, we specialize in skunk odor removal services for homes and businesses in Columbus and the surrounding areas. Our experienced technicians use advanced equipment and techniques to effectively neutralize and remove skunk odor from your property.
We understand that skunk odor can be a major inconvenience and even pose health risks if left untreated. That's why we offer prompt and reliable skunk odor removal services, working quickly to eliminate the odor and ensure the safety and comfort of your home or business.
Get in Touch with Our Skunk Odor Removal Experts Today!
24/7 Emergency Response Services
IICRC Certified Technicians
Free Estimates – Xactimate™ Technology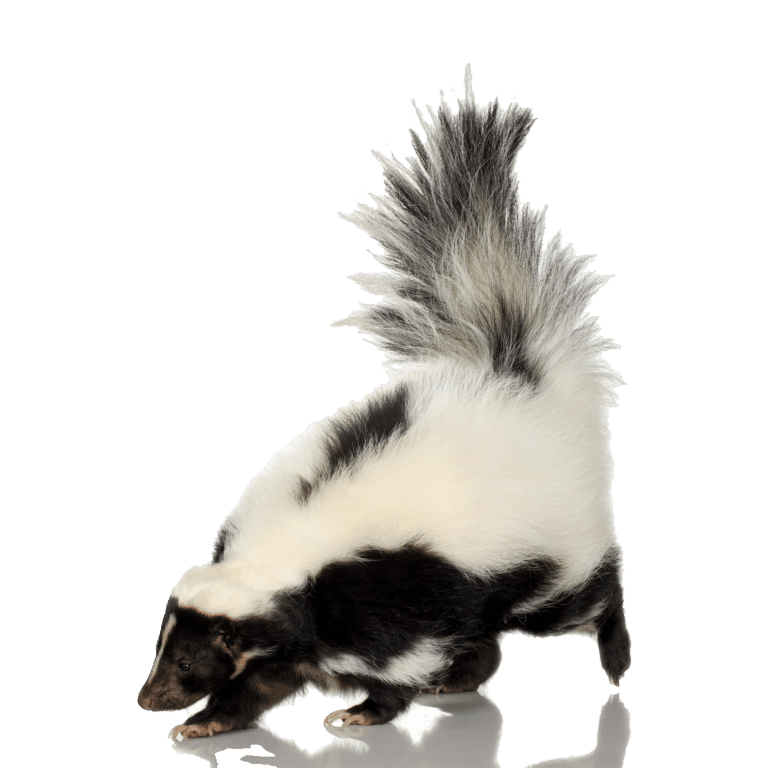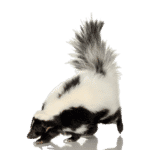 If your residence or business has been a victim of musky skunk spray, you know it can be an incredibly difficult smell to manage. When the odor becomes too persistent and unbearable, our professional team is here for you with skilled techniques in treating offensive odors! We don't just cover up bad smells but eliminate them altogether so that all who enter may experience cleanliness and success once more. Don't put off calling our experts any longer – let us assist today by providing a free estimate on restoring safe environments back into homes everywhere!
If you're dealing with odor issues in your home, don't hesitate to give us a call. We'll be happy to come out and assess the situation and provide you with a free estimate. Let us help you take back your home and enjoy the fresh, clean smell of success!
odor-neutralizing formula pet odors skunk odor removal
Satisfaction Guaranteed - Skunk Odor Removal Services
Are you in the unpleasant position of needing to remove skunk odor from your home or business? Don't let this daunting task overwhelm you – iDry Columbus has all the expertise and advanced technology required for efficient elimination! Our combination of powerful industrial cleaners with ozone generators can swiftly eradicate any trace of skunk smell, plus our satisfaction guarantee gives extra peace of mind. 
 We're so confident in our ability to remove skunk odors that we offer a 100% satisfaction guarantee. Contact us today to schedule a free consultation. You'll be glad you did!
If you've been sprayed by a skunk, it's important to act fast. The longer you wait, the harder it will be to remove the odor. So don't hesitate, call iDry Columbus today!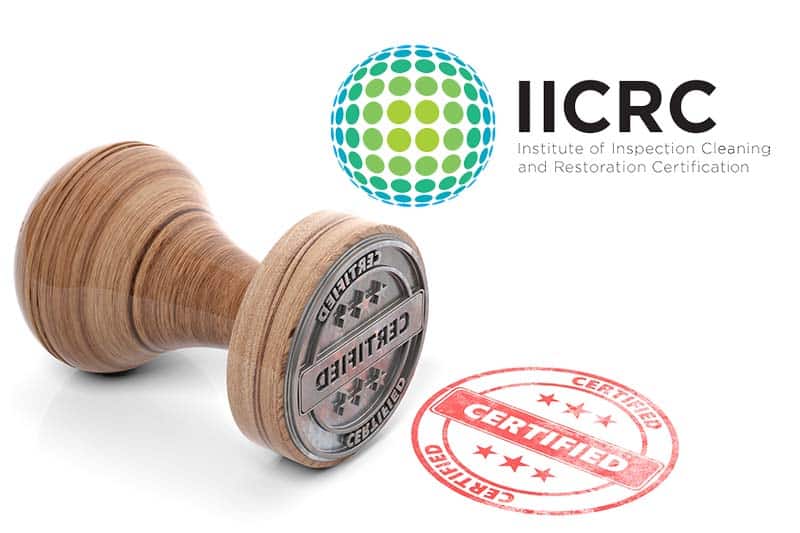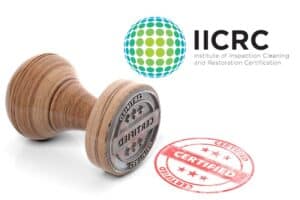 Professional Skunk Odor Removal Services
Skunk odor removal requires a comprehensive approach. To get started, we pinpoint the source of the smell and then use specialized equipment to neutralize those lingering molecules – whether it be through ozone generators, hydroxyl generators, or thermal foggers. This targeted method provides professional-grade results that truly make an impact on eliminating odors from any space!
When it comes to odor removal services:
– each situation is unique and will require its own specific approach
– the sooner you act, the better
– skunks are notoriously difficult to get rid of and trying to do it yourself can be dangerous
– a professional will have the right tools and experience to neutralize the odor quickly and safely
– odor-neutralizing formulas available on the market can be effective in getting rid of odor, but follow directions carefully
– taking care of it quickly is key. The longer you wait, the harder it will be to get rid of
– if you're not sure how to proceed, don't hesitate to call a professional odor removal company such as ours for help.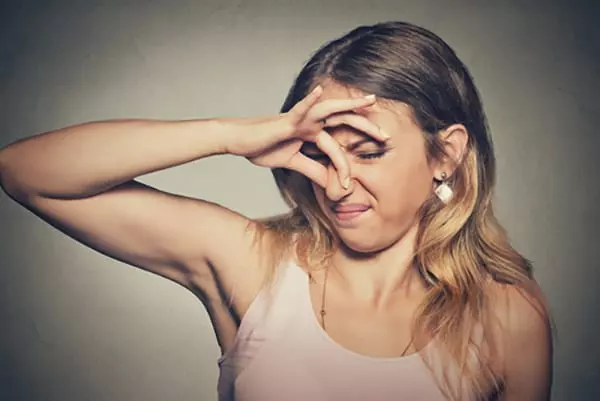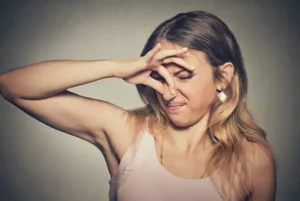 Skunk Odor Treatment and Removal
If a skunk has recently sprayed in your home or business, don't worry; there are ways to mitigate the smell. One solution is to make and use vinegar-based remedy: simply bring some of it to a simmer for two hours then turn off all ventilation systems and open up windows so that its potent odor can permeate through – hopefully chasing away any lingering scent left by the nuisance animal. An additional alternative you may want to explore would be investing in commercial products designed specifically for eliminating pesky skunk odors which can easily be purchased at most local hardware stores!
Have you already tried all the traditional methods for neutralizing skunk odors and still haven't found relief? It may be time to bring in a professional. A seasoned pro will have the skills necessary to pinpoint where your unpleasantness is coming from and provide an efficient solution. In some cases, that entails finding out who's behind it – literally! Contacting a wildlife control company might just do the trick if this type of intervention is required on your property.
Frequently Asked Questions
What is the process for skunk odor removal?
Our skunk odor removal process includes a thorough inspection, followed by the use of specialized equipment and techniques to remove the odor at its source. We also address any underlying issues to prevent future odors from occurring.
How long does it take to remove skunk odor from a property?
The amount of time it takes to remove skunk odor depends on the severity of the odor and the size of the affected area. Our experts work quickly and efficiently to remove the odor as soon as possible while ensuring a safe and thorough process.
Is skunk odor removal safe for pets and children?
Yes, our skunk odor removal process is safe for pets and children. We use safe and eco-friendly products that are non-toxic and free of harmful chemicals or residues after treatment. 
Can skunk odor return after removal?
Skunk odor can return if the underlying issues are not addressed. Our experts not only remove the odor but also identify and address the underlying issues to prevent future odors from occurring.
Can I attempt to remove skunk odor myself?
It is not recommended to attempt skunk odor removal yourself. Skunk odor is extremely difficult to remove and often requires specialized equipment and techniques. Attempting to remove the odor yourself can also be dangerous and potentially worsen the situation. It is best to leave the job to our experienced professionals.
What areas do you service for skunk odor removal?
At iDry Columbus, we offer skunk odor removal services to customers throughout the Columbus, Ohio area, including New Albany, Gahanna, Westerville, Pickerington, Hilliard, Dublin, and the surrounding region. Our goal is to provide safe and effective removal services to ensure that your home or business is odor-free.
If you have a skunk odor problem on your property, contact us today to schedule an assessment and learn more about how we can help.
We love our community!
Visit one of our local pages for more information.