Mold Remediation Services
Mold remediation in your home or business can have a devastating impact on your structural building materials, your personal property, and your health. Many of the molds that form in your property are the direct result of prolonged or unattended water damage, moisture and mold growth.
Generally, mold takes 24 to 48 hours for mold growth to happen. In the best conditions, however, it can grow in as little as a few hours, so if you experience any moisture problems, it's best to act fast. Free Mold Inspections are available should you need one. 
When mold does strike, it's better to get rid of it as soon as possible. Don't call just anyone to do the job.
Call iDry Columbus-  IICRC AMRT Certified mold removal and remediation experts.
We provide:
ATP Surface Testing for Mold
Mold Removal and Mold Remediation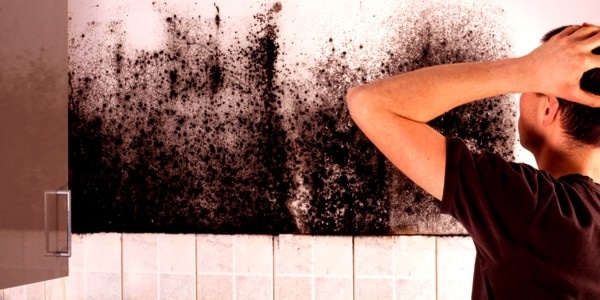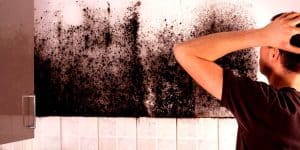 Making Sense in Mold Remediation Practices
Millions of people have allergies. Some even suffer serious allergic reactions to the spores, mycotoxins and contaminants often found in properties that have suffered water damage.
There is mold in nearly every environment. It is part of the natural world we live in. Most of us inhale and exhale mold spores every day. There are individuals who have increased sensitivity to mold. Extensive microbial growth may be a cause for concern requiring professional mold removal. Home mold is a very common problem in many Columbus homes, so you are not alone.
Mold spores are microscopic, are easily airborne and enter your home or business every minute of every day. The airborne levels of these contaminants will vary greatly and opening a door or window can change them drastically.
However, we often encounter situations that require nothing more than a thorough scouring with a disinfectant.
It is important to keep in mind that "water damage" does not have to take place for molds to form inside. Condensation, high humidity, and poor ventilation will often cause mold and/or mildew to grow in your home. You want to avoid exposing yourself to mold as much as possible.
Though like a water catastrophe, mold in your home or business can have a devastating impact on your structural building materials, your personal property, and your health. Many of the molds that form in your property are the direct result of prolonged or unattended moisture problem.
If you discover mold, educate yourself before you try attempting mold remediation. Never use toxic or caustic chemicals in your home or near your family. You can remove mold growth successfully in the home by using simple soap and water.
Be wary of over-the-counter chemicals and products that promise quick results or magic in a bottle. In return for these wondrous results, you are likely to be placing your own health and safety at risk, so read the small print carefully.
The Environmental Protection Agency (EPA) has published some excellent information about preventing and remediating mold growth, as well as about knowing when to call a professional mold removal company such as ours.
Is Mold Remediation Expensive?
Mold remediation costs vary depending on the extent of the damage. If there is lots of mold may be growing and covering a large area, you can expect the cost to be higher than for smaller amounts of mold. You may even be able to remove the mold yourself.
The location of the mold can also affect the cost. For instance, is the mold growing in the basement, or in the attic?
In general, the average cost for mold remediation in the United States is approximately $2, 231, with the average cost per square foot being $10 to $25. However, the cost of mold removal and remediation projects can range from as little as $50 for under 10 feet to as much as $6 000 or more.
Average Cost of Mold Remediation?
If toxic mold spores affect the whole house, you have a serious mold problem on your hands.
You can do smaller mold remediation jobs in the home at little cost to yourself; however, be sure to have read up about mold and its causes and effects before you tackle the task. For bigger jobs, it's better to hire a local mold removal company.
Several damage restoration companies in Columbus, such as ourselves — who are certified, offer this service.
The bottom line: Tackle mold spores sooner than later to keep your costs down and prevent health mold problems.
Will My Insurance Cover Home or Business Remediation?
Normally, insurance policies don't include coverage for mold remediation at all, although there may be exceptions. This is the case even if a loss that the policy does cover has caused the damage.
If you have a damage claim in progress, or even a previous one that resulted in suspected mold growth, contact your insurance carrier or adjuster to find out what coverage is available.
When it comes to insurance coverage, UPPA law forbids contractors from advising, discussing or determine any coverage that may be applicable or where coverage is not applicable.
The EPA has published some great information in not only remediation of small mold removal projects but in protecting yourself as well as know when to call a professional mold removal company such as ours. You can find the information here.
What Exactly is "Black Mold"?
"Black mold" — also known as "toxic mold" is the common term for stachybotrys chartarum. If you experience lots of sneezing, runny noses, coughing, itchiness, redness of the eyes, watery eyes, these may be signs of black mold.
The media have made a major issue out of black mold, however, and its effects on human health. This form of mold has become something of a sensational term and the mold has been the focus of a lot of negative media coverage.
There is a lot of confusion around the mold and it is generally considered dangerous. Given that there are so many warnings about the dangers of mold to health, when tragedy strikes an elderly or immune-deficient member of a community, the event is something of a flashpoint.
How Long Does Mold Remediation Take?
One of the best ways to detect mold is to simply apply your sense of smell. If a room or a particular area of a property smells earthy or musty, you may have a mold problems or a moisture problem. Whether the mold is "black mold" or any other color, you should call a mold remediation specialist.
We've inspected thousands of properties and performed thousands of successful remediation projects. These have included two local hospitals.
In this time, we've seen some common issues and places to look in many cases that can help you stop mold growing in your property. Inspect them and carry out any necessary repairs correctly.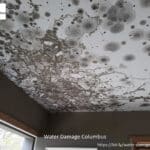 You may save yourself expensive water or mold removal work later. And indoor air quality is a big problem with any home with mold because of mold spores. Mold growth will cause more mold spores which will cause indoor air quality problems and may ruin wood surfaces.
Here are a few common questions you should ask yourself:
Bathroom Exhaust Fans – Does it work? Is it used?
The bathroom exhaust isn't only to remove foul odor. When bathing, water quickly increases the humidity or moisture in the air. If you close the door and don't switch on the fan, the air can't exchange or be removed, which causes moisture to build up.
Left saturated, the building materials such as the drywall absorb this moisture swiftly and mold grows soon afterwards.
Does the Exhaust Fan Vent Outside the Structure?
Inspections of many attic spaces have found that improper ventilation of bathroom exhaust fans caused mold to grow. Venting of these units must be done to the outside to prevent a build of condensation in the attic space.
Is the Roof Ventilated?
There are many different forms of ventilation for the attic space. A very common issue that we see is the improper installation of insulation along soffit vents. If the roof is not properly ventilated it can cause mold growth and a bigger mold problem. Baffle vents must always be used to prevent insulation from covering the natural airflow of these vents. If you suspect a ventilation issue, contact a local licensed roofing contractor or our office for a quick inspection.
Attic mold is very common. Most houses have it in some form or another; however, the kind of mold depends on many factors. A visual inspection and onsite tools won't determine this. We'd need to take a sample of microorganisms, and then test the sample at a certified laboratory.
The results will always be a mix of the airborne spores inside the residence and are often compared in volume and identification to the outside. Keep in mind that your indoor environment changes rapidly: Any air test is only indicative of that particular point in time.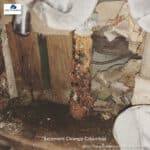 The mold's color won't tell you anything about it. Many of the molds that can produce a mycotoxin are the result of water or moisture and are typically found in basements, attics, kitchens, and bathrooms or areas where there has been significant flooding.
For some quick tips in prevention, visit our water damage prevention page.
What is Mold Remediation?
Minimizing moisture and excessive humidity inside your home or business is your first line of defense in stopping mold from growing. Here are some tips:
Make use of dehumidifiers in damp basements and crawl space areas. In summer, use the air conditioning system when the property is closed up to the outside air.
Take the proper steps to dry building structure materials if there is a floor damage occurs. It's likely that you can avoid hiring a mold remediation contractors altogether if you do this.
Address condensation, leaking windows, leaking water supply lines, roof systems and any other moisture issues, and repair the damage properly as soon as you discover it.
Older block basements often suffer from foundation leaking. This causes mildew, calcium and salt deposits to build up. Make sure that a dehumidifier is in place and use a wire brush, soap, and water to clean the wall surfaces. Re-apply waterproofing sealants if necessary.
Monitor the humidity in your home, which should be less than 50%. Make your home has good ventilation.
Mold may be very expensive. Bear these simple tips in mind and you could save money later. One consideration is the size of the mold problem. If the problem is less than 10 square feet, that it would be a minor problem compared to 100 square feet coverage.
Renewed Standards in Restoration
With the understanding that our company alone may never change the entire restoration industry.
Many of our team members and associates have decades of experience in damage cleanup and each have made a pact that in the development of iDry Columbus, that a renewed standard would be created and used as the approach on every claim; even if that standard would only apply to the damage cleanup or property claims that we were involved in.
In making the decision to not enroll in or join "preferred vendor" relationships where the relationship becomes a carrier/vendor one instead of client/vendor due to rate discounts and the reliance on the possibility of future property damage claims; we've taken back the control and returned it to the client, where it should have always been.
Utilizing the latest in technology in drying equipment, low grain refrigerant dehumidifiers, low amp draw air movers and HEPA filtered air cleaning equipment, we continually deliver successful results in the restoration of building and property damage.
Its Restoration Redefined. Guaranteed.
Property damage inspections have been and will always be free of charge estimating and at no obligation to our client.
We've chosen to include the use of thermal imaging and highly sensitive moisture detection equipment on every inspection; allowing us to offer detailed and complete information, estimates, and/or proper drying recommendations by identifying areas of concern that may have been overlooked without the use of these tools.
If you find yourself in need of a damage cleanup company that's redesigning the restoration industry in our client's favor, we would appreciate any opportunity to be of service and will always perform in a manner that we would expect for our own family, home or business.
With service available around the clock and throughout Columbus, Ohio and surrounding communities, we recognize that the need for a damage repair company doesn't always occur during normal business hours, because of this, we haven't had normal business hours in more than 20 years.
Your Local Water Restoration Contractor
Master Certified and built from concept to performance. iDry Columbus – We are available 24 hours day in response to any emergency mold growth situation you find your home or business in.
Avoiding preferred relationships with insurance carriers and foregoing discounted rates and agreements in exchange for property damage claims allows us to service only our client. Every service we have the opportunity to provide is proudly backed and guaranteed for as long as you own your home or business.
Continually raising the bar in property damage restoration. Providing service for everything from damage cleanup, flooded basement, water extraction, sewage cleanup, building cleaning & disinfection and mold removal.
iDry Columbus – Emergency Damage Response – Guaranteed Service Area
Emergency flood water extraction, and mold removal services available around the clock and around the state.
We take great pride in the fact that our services are ranked and reviewed highly throughout Columbus and surrounding communities. We've built on our relationships with home and business owners, insurance carriers, adjusters, and agents throughout the state and across the Nation to ensure that your needs are met and every damage claim is prepared, serviced, and resolved quickly.
Large loss – Residential – Commercial – Industrial – Healthcare
Water Damage Cleanup & Restoration Services Available 24/7 Nationwide