Mold Inspection and Testing - Residential & Commercial 
In providing high quality water damage services to Columbus, Ohio and the surrounding communities from more than 20 years, mold inspections have become a necessary part of our focus and an important piece in our goal of being the company you can depend on for any of your property damage needs, both for your home and your business.
Many properties throughout Central Ohio have suffered from some form of mold, water damage, or moisture related damage to the structure. Often these damages are only discovered during a home inspection, made during the process of selling the property.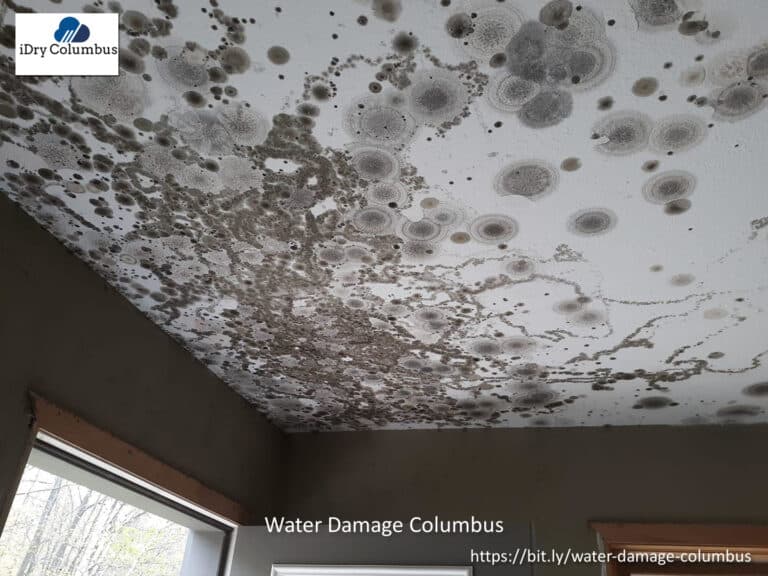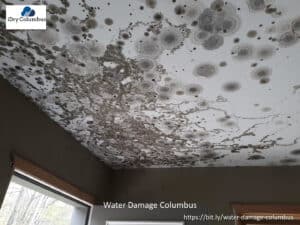 Qualified home inspectors are careful and diligent in performing visual inspections of the property from attic to basement and most areas in between. Suspect mold and moisture issues will often result in a glaring warning on the final report and that you should seek the services of a professional mold inspection company for follow up. Free mold inspection services are available should you need it.
Much like the home inspector, the mold inspection company should be licensed, properly insured, IICRC certified and experienced. Take caution as mold removal services have long been an area for unethical contractors to take advantage of unsuspecting home and business owners.
Caution in Mold Inspection and Testing Services
Unfortunately, the State of Ohio does not have a license or a licensing requirement specific for mold testing and inspection. While many coastal states and cities have enacted laws requiring proof of background, education, and experience, to date, no code or ordinance has even been lobbied for in Columbus, Ohio, or any of the surrounding communities.
Home and business owners must take every precaution available in ensuring that any person or company hired for these services are qualified to perform them. Protect yourself, your family, and your property. The resulting and costly effects of a mold remediation project done poorly can be very expensive and will likely not be covered by your home or business owner's insurance policy.
Professional mold inspection companies are typically highly reviewed online, obtain industry education, IICRC certification and have the experience needed to successfully perform the project at hand.
Pro-Tip: Even in the event of an insurance claim, you, as the policy holder are never required to use the carriers recommended or "preferred vendor". Keep in mind that there is always a trade off in becoming a preferred vendor and that trade off will not likely be a of benefit to you.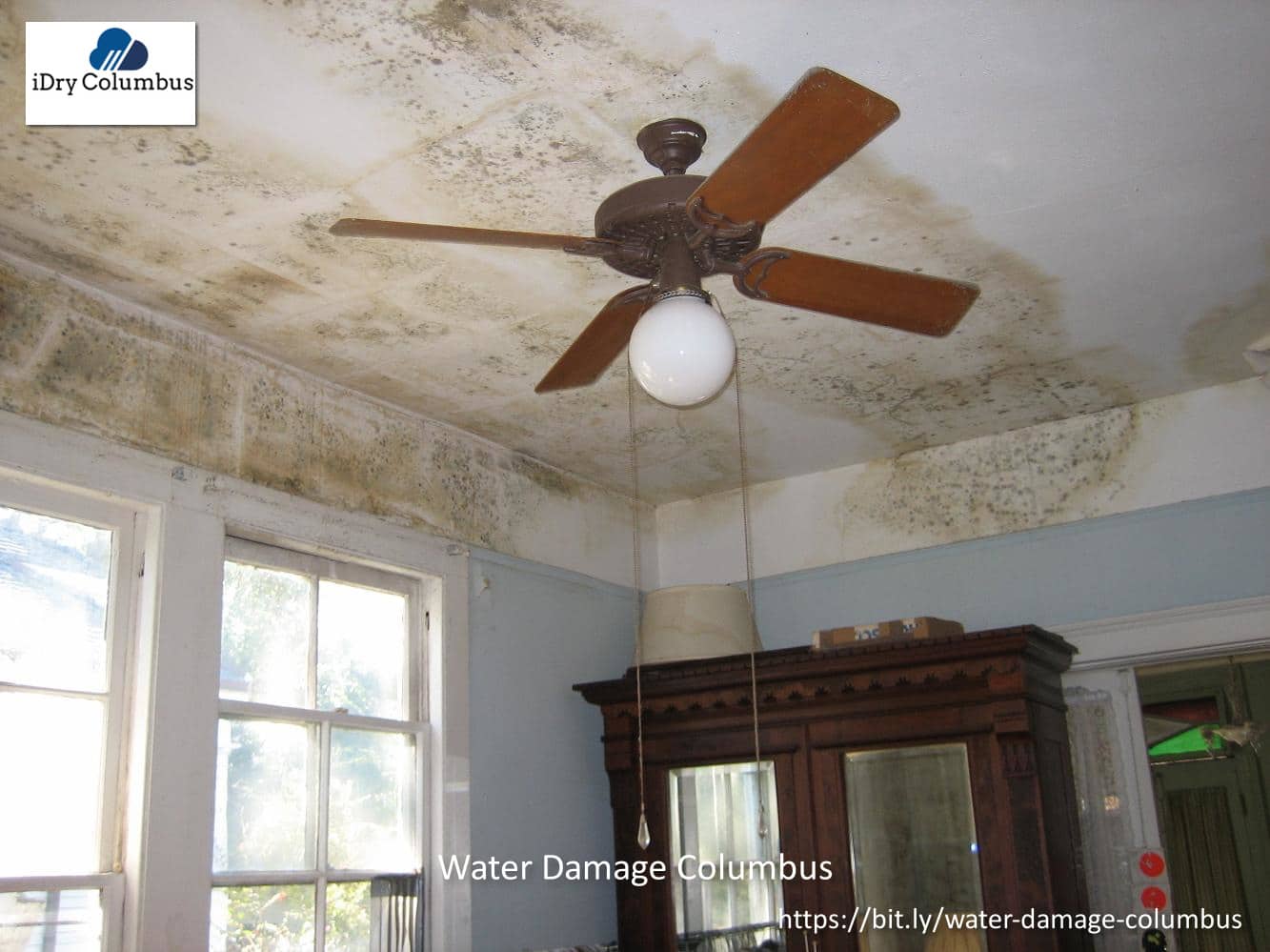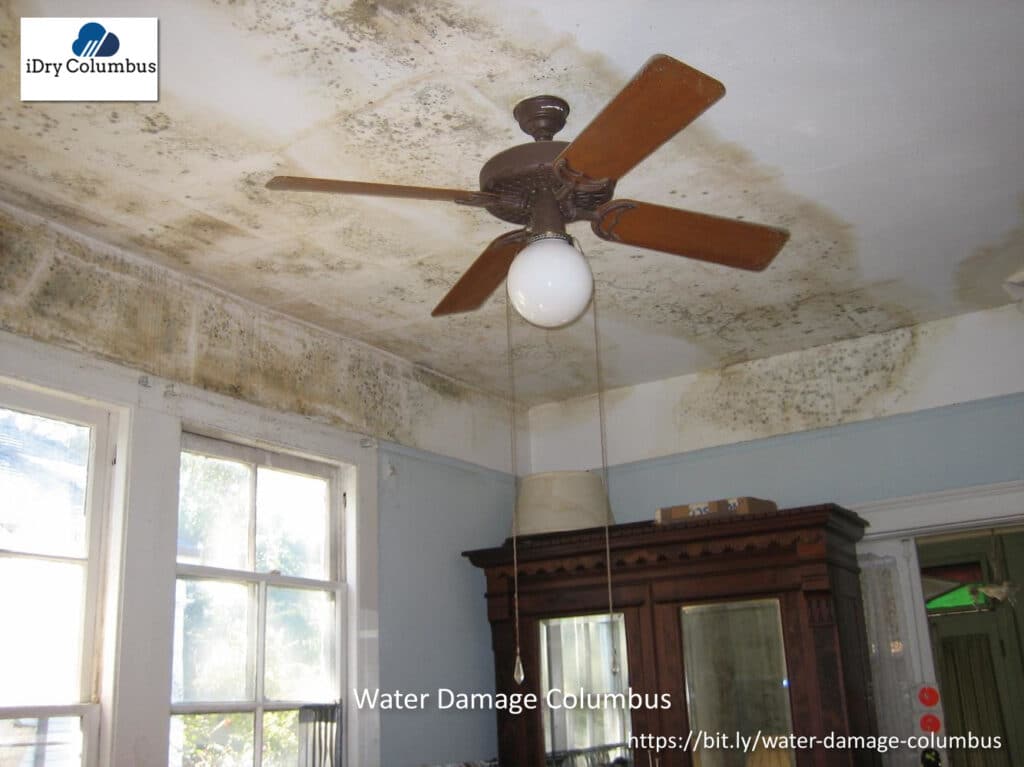 Mold in Your Home or Business
Our mold inspection and testing services are often requested in follow up to newly discovered water leaks or moisture found to be damaging the building materials and property. Mold, mildews, and fungus are often the result of prolonged and hidden moisture in building materials.
Often distinct in odor, mold produces a smell like a musty, damp basement and can often be found in those exact areas. Basements and crawl spaces often harbor high levels of moisture, suffer from foundation leaks, or have improper ventilation leading to these conditions.
If your home or business has suffered from water damage or your suspect water or mold damage, a professional mold inspection and testing service may be your best option.
More often than not, if you're calling the services of a professional mold inspection and testing near me company, you know where the issue or problem may be. While not necessary, knowing where to start will help a great deal in narrowing down the actual cause and identifying the repair.
Keep in mind that during a mold inspection and testing service, it's impossible to determine the species or variety of mold growth affecting any building material or property by visual inspection alone and can only be determined by sampling taken and forwarded to an accredited laboratory for identification.
The mold inspection and testing services of iDry Columbus, do not offer any type of sampling services. Doing so, would be a conflict of interest to our client. Our certification and experience provide for a thorough inspection of your property and more often than not the cost of testing is exceeds the cost of mold remediation alone.
For quick tips in mold and water damage prevention, visit our water damage prevention page.
A Mold Inspection for Your Property?
Mold inspection  and testing services do not always lead to mold removal or remediation. We often find ourselves in a position of simply being able to walk a home or business owner through proper mold cleanup methods and products themselves.
It's important to remember that repairing the source of the moisture must be done prior to remediation. Failure to do so will only result in mold reforming as well as additional damage. A great resource for mold information can be found at the EPA website here.
Using the latest in technology, our team members here at iDry Columbus, can utilize non-invasive moisture meters, thermal imaging equipment and ATP meters to ensure we identify problem areas that we can see and any hidden areas such as behind drywall, cabinetry and in flooring.
If you suspect mold in your home or business, take caution and leave the area until you are comfortable in returning. Do not attempt to clean or remove any mold or mold damaged building material without first contacting a professional mold remediation company such as ours or search for a qualified,  IICRC certified "free mold inspection and testing company near me" or "free mold inspection near me". Or call us at 614-810-0000 today!
How much does mold inspection and testing cost?
It would depend on the building materials affected and the scope of the project. Contact our office today for a free estimate and professional mold testing.
Despite these limitations, there are situations where if you need a mold testing by a licensed mold testing company may be valuable – for example, to "justify" remediation expenses or to document that cleanup has met expectations. In some cases, tests can also provide clues that may help find hidden home mold, but the growth still must be found by looking for it so that it can be removed.
Experienced investigators should evaluate whether testing is warranted and if they are ethical, they should advise against testing whenever the problem can be corrected without it. Testing may be useful as part of an investigation, but it is never a substitute for a thorough visual inspection by a certified mold inspections company.
Doing mold testing well is often expensive. You should recognize that if the testing is not needed or it is done poorly, your money is being wasted instead of being used to make repairs necessary to solve your mold problem.
When should you call for a mold inspection?
Visible mold growth is discovered.
Building materials have been wet or have been exposed to water damage.
An occupant has been diagnosed with mold allergies and they experience allergies within the space.
A home or business with a history of mold or moisture problems.
A home inspection has indicated that there may be a mold problem.
If you see mold problems in your home or business, it is a good idea to call an IICRC Mold certified professional to perform mold inspections and get rid of it. Ask of any charges that may be associated with a mold inspection cost as most often these inspections should be free of charge though larger inspections, or in situations where the source and the amount of damage may be difficult to identify may have a cost.
How long does a mold inspection take? Mold inspections usually take one to three hours depending on the size of your home or business. However, it may take longer depending on the severity of the mold problem. Our free visual mold inspection, as part of our mold removal estimate process, usually takes less than an hour. It can take several days or weeks to get the results from a mold test kit.
Can I perform a mold inspection by myself? Although home mold testing kits are available on the market, they are rarely effective. Since mold occurs naturally in the air, most home test kits get contaminated during the testing process. These tests usually return inconclusive results at best and not worth the money.
Would a mold inspection be covered by my insurance? Depending on the situation, your home or business insurance policy may cover inspection, testing and removal. Review your insurance policy or contact your insurance agent for details. Our mold detection specialists work with all insurance companies and are familiar with the claims process.
Mold Inspection Services Near You
Water Removal – Water Extraction – Mold Inspection and Testing– Mold Removal – Cleaning & Disinfection