Emergency Water Damage Services Columbus, Oh: Free Estimates
At iDry Columbus, we understand how devastating water damage can be. That's why we offer emergency water damage services Columbus, Ohio area. Our team of water damage professionals has the expertise and equipment needed to handle any water damage situation, big or small. We follow a systematic process to ensure that all water is extracted, dried, and restored quickly and efficiently.
We understand that water damage can be a stressful and overwhelming experience. That's why we offer our clients peace of mind with our 24/7 emergency water damage service, free estimates, and guaranteed satisfaction.
If you have experienced water damage, please contact iDry Columbus today for a free consultation. We will assess the damage and develop a plan to get your property back to its original condition as quickly and safely as possible.
Restore Your Property Now – Contact Us for Emergency Water Damage Services
24/7 Emergency Response Services
IICRC Certified Technicians
Free Estimates – Xactimate™ Technology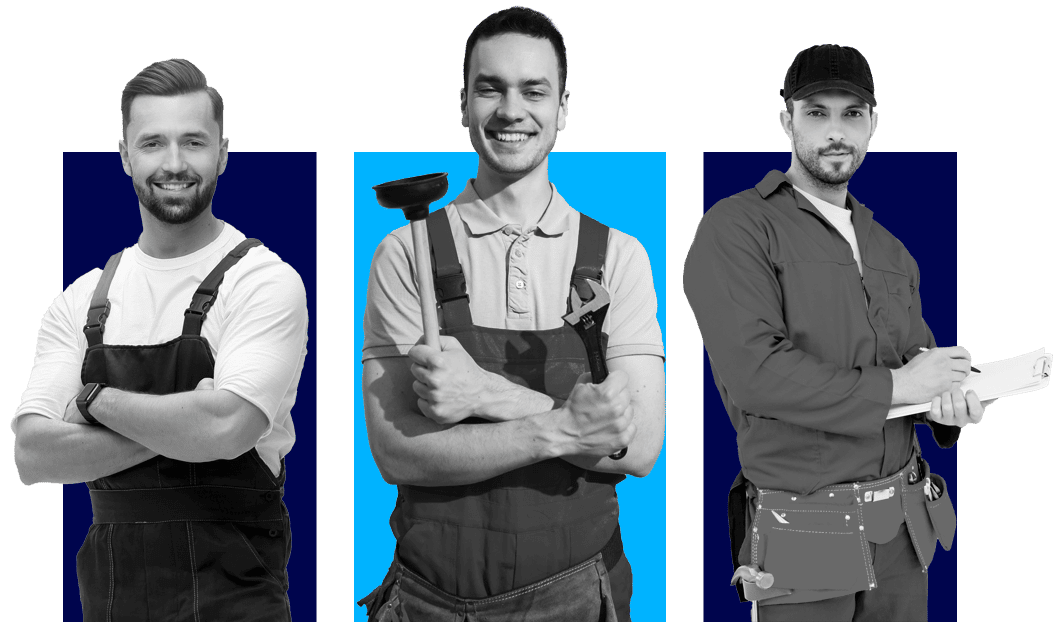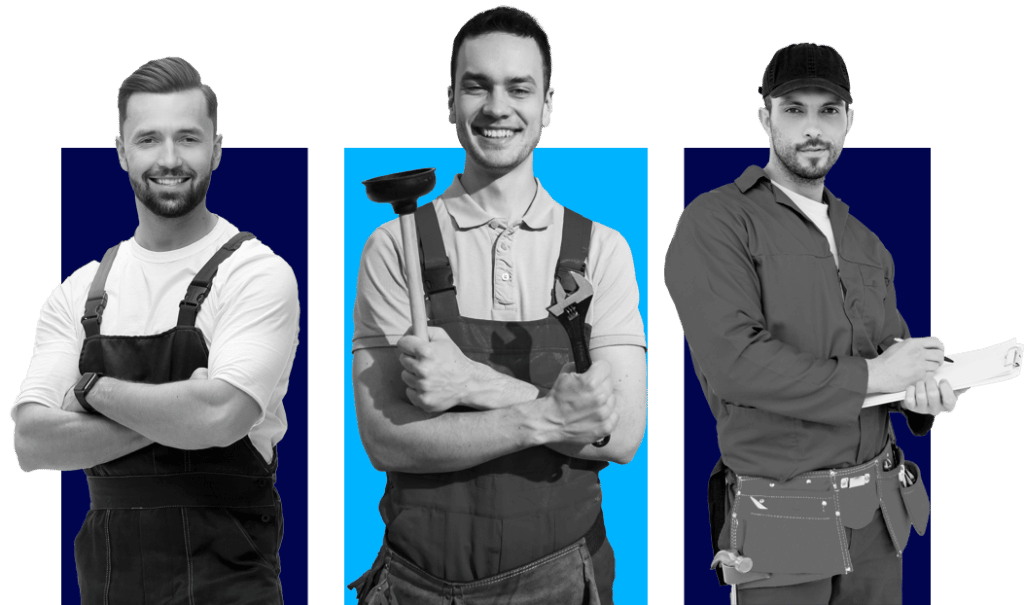 If you've experienced water damage in your home or business, you know that it can be a stressful and overwhelming experience. That's why it's important to choose a water damage restoration company that you can trust.
At iDry Columbus, we understand how devastating water damage can be. That's why we offer emergency water damage services 24/7 to customers throughout the Columbus, Ohio area. Our team of certified professionals has the expertise and equipment needed to handle any water damage situation, big or small. We follow a systematic process to ensure that all water is extracted, dried, and restored quickly and efficiently.
When you contact iDry Columbus for water damage services, you can expect the following:
Immediate response: Our team will respond immediately to your emergency call and will be on-site within hours of your call.
Expert water extraction: Our team will use advanced equipment to extract all water from your property, including water from carpets, padding, and furniture.
Professional drying: We'll use specialized fans and dehumidifiers to dry your property and prevent further damage.
Careful restoration: Once your property is dry, we'll restore your property to its pre-damage condition.
We understand that water damage can be a stressful and overwhelming experience. That's why we offer our clients peace of mind with our 24/7 emergency service, free estimates, and guaranteed satisfaction.
If you have experienced water damage, please contact iDry Columbus today for a free consultation. We will assess the damage and develop a plan to get your property back to its original condition as quickly and safely as possible.
Rapid Response Time and Affordable Pricing
At iDry Columbus, we understand that water damage can happen at any time. That's why we offer rapid response time and affordable pricing. Our team of certified and experienced professionals will be on the scene quickly to assess the damage and begin the restoration process. We offer a variety of payment options to fit your budget, and we are always willing to work with you to find a solution that works for you.
State-of-the-Art Equipment and Techniques
We use the latest equipment and techniques to ensure that your restoration is performed to the highest standards. Our team of experts utilizes state-of-the-art water extraction and drying equipment to minimize the damage and help prevent further damage from occurring. We are also committed to continuous education and training, so you can trust that we are always up-to-date on the latest techniques and technologies in the industry.
Trust the Experts at iDry Columbus for Your Emergency Water Damage Service Needs
When it comes to emergency water damage services, trust the experts at iDry Columbus. Our team of certified and experienced professionals is dedicated to helping you restore your property to its pre-loss condition as quickly and efficiently as possible. Don't wait any longer; call us today to schedule a consultation and learn more about our comprehensive water damage services.
Contact Us Today
We offer 24/7 around-the-clock services in Columbus, Ohio, and surrounding communities. Call us today to speak to one of our certified water damage representatives at 614-810-0000.
Frequently Asked Questions on Emergency Water Damage Services
Navigate through our comprehensive FAQ section to get insightful answers to your questions about our Emergency Water Damage Services. We cover everything from immediate steps to take, our response time, the cleanup process, insurance coverage, and much more. Designed to assist and educate you in the unfortunate event of a water damage emergency, this section is your go-to guide for understanding our services better.
What is considered emergency water damage?
Emergency water damage can include any situation where water has entered your property and is causing damage, such as flooding, burst pipes, roof leaks, or sewer backups.
What should I do if I need water damage services?
If you have emergency water damage, the first step is to contact a professional water damage restoration company like iDry Columbus. Our team will respond immediately to assess the situation and provide the services you need to prevent further damage.
How long does the emergency water damage service process take?
The length of the repair process is determined by the severity of the damage. Our experts will analyze the situation and offer you with a timetable for the restoration procedure, which usually entails water extraction, drying, and restoration.
What are the health risks of water damage?
 Water damage can pose serious health risks, especially if it's not handled properly. Water damage can lead to mold growth, which can cause respiratory issues and other health problems. Standing water can also be a breeding ground for bacteria and other harmful microorganisms.
What sets iDry Columbus apart from other water damage service companies?
At iDry Columbus, we're committed to providing fast, efficient, and reliable water damage restoration services to customers in the Columbus, Ohio area. Our team of certified professionals has the expertise and equipment needed to handle any water damage situation, big or small. We're available 24/7 to respond to your emergency and provide the services you need to get your property back to its pre-damage condition as quickly as possible.
What is your service area for emergency water damage services?
At iDry Columbus, we provide emergency water damage restoration services to customers throughout the Columbus, Ohio area, including New Albany, Gahanna, Westerville, Pickerington, Hilliard, Dublin, and the surrounding region. We are committed to providing fast and efficient water damage restoration services to ensure that your property is safe and healthy. If you experience emergency water damage, contact us immediately to schedule an assessment and learn more about how we can help.
Visit one of our local pages for more information.
Additional Resources for Water Damage Prevention and Restoration
In this section, you'll find a list of helpful external resources related to water damage restoration, mold removal, and emergency services. These links offer valuable information, guidelines, and tips for handling various property damage situations, maintaining safety, and understanding industry standards. Explore these resources to further educate yourself and ensure you're making informed decisions regarding your property and restoration needs.
Real Stories from Our Satisfied Customers
At iDry Columbus, we take pride in delivering exceptional service. But don't just take our word for it. Read on to hear directly from our customers about their experiences. These testimonials reflect our commitment to excellence and our dedication to restoring homes and businesses in Columbus, Ohio, and the surrounding areas.
BILLY B.
★★★★★
Good
Charlie B.
★★★★★
My experience with this company was outstanding! A professional crew came in and cleaned and repaired my water damaged bathroom efficiently and effectively.
Rosie
★★★★★
Curtis and his crew were very professional and cleaned my basement flooding and left it like new. Very easy to work with and told us everything they would do and did it faster than I envisioned. Highly recommended!!
Gene B.
★★★★★
As a homeowner, my worst nightmare was having my basement flood. That nightmare came true a couple months ago during a heavy rain that left my basement carpet and walls soaked.Briefly attempting to do the repairs myself, I realised I was way out of my depth. I called iDry Columbus based on good reviews.To say I was anxious was an understatement, especially about the cost. Imagine my relief when their estimates were quite reasonable.Curtis and his team were in there minutes after I approved the work. They worked at my schedule, as I had to leave early one evening to pick up my daughter. The people on his team were fantastic and hard working!Most of all, the support was fabulous and patient. I can be neurotic in the best of times and having one's basement flooded is not the best of times. Kathy answered all of my questions, even after hours. I can't tell you how many times Curtis and her put my mind at ease.I hope my basement never floods again, but I'd call iDry Columbus to do the repairs if it should!
Bill T.
★★★★★
My family and I have been through many trials and tribulations. Since October we buried our Son and our 18 year old Grandson. I have been in and out of the Hospital x 2. My wife just discharged after 5 weeks + then this sump pump and heavy rain from a week ago that flooded the basement. I contacted 15 different remediation companies to no avail since 23rd March, 2020. Contacted iDry Columbus 28 March, 2020, and to my surprise they responded within 2 hours and are the answer to my prayers. Remarkable company, people, and employees. Electric went out for about 2 hours and they still didn't stop from working. They cleaned up and did a great job. The air in the house smells good now and doesn't burn your throat. Great People, Great Business.
Ben Q.
★★★★★
Recently took water damage in my finished basement due to sump pump failure. iDry was the only mitigation company to quickly (less than 24 hrs) remove all my carpet, padding and damaged drywall. Spraying to prevent mold and removing the bad smell along with removing and drying all excess water. All the employees were very friendly. Hopefully I do not have to deal with a flooded basement again but if I do I will be using iDry!
Dale S.
★★★★★
We were in a bind from water damage. Another company told us they could help in another 3 days. Curtis at iDry told me he would be over in a few hours. As he described what iDry would do, he priced the work to me. It was much less than the company who couldn't help for several more days. I asked when they could start and Curtis told me the crew was on the way. In less than an hour they were in the basement starting. Everyone was polite, friendly and worked like clockwork. They moved large items as pieces of carpet and padding were cut and removed. The floor was disinfected and furniture placed on styrofoam blocks. 9 fans were placed to create the airflow and a dehumidifier attached to a drain. I can't express how delighted and relieved I am from start to finish. I highly recommend iDry to everyone. Hope I never need them again, but if I do I will call no one else but iDry. Thank you iDry!
Lisa V.
★★★★★
IDRY is the most professional and dedicated group I have ever hired. From start to finish they exceeded my expectations. After having over 3 feet of water flood my basement, they came in and went over their plan to accomplish their work. They worked diligently for over 5 hours and finished with my complete satisfaction. I can't imagine where I would be tonight without your help. Thank you IDRY for cleaning up the mess and making my home safe for us.
Lisa V.
★★★★★
I have never met a more professional and productive company. The most impressive group of people from the first phone call to the completed job. Very respectful and informative. Made us feel at ease during a very stressful time. I have placed their phone number in my favorites and they will definitely be the first and only company I contact for future needs. I highly recommend IDRY and will be telling everyone I meet about this company. ABSOLUTELY the BEST!
Ryan M.
★★★★★
I've worked with this company and their over the past few years and have had to call them at all hours to clean up water damage to our properties. Very detailed and trustworthy. I'd recommend them to anyone for water extraction and mold cleanup. Thanks guys!
Jeffrey S.
★★★★★
Carlyn L.
★★★★★
I'm not really someone who leaves reviews often, but I was really blown away by the service.I called around 1:30pm, and a representative was at my house before 4:30pm. I felt the representative gave me a very honest assessment of the situation, and told me he didn't actually think this was an active leak. He showed me that there were already very small probe marks in the wall, where someone had previously monitored the moisture. He gave me some tips to determine if the leak is active, but he didn't want to tear up my (entire!) ceiling when the problem was likely not ongoing and may have already been resolved by the previous homeowner.I'll be taking his advice for now, and if I find the leak *is* active, I certainly know whom to call!
Dava F.
★★★★★
These guys are amazing and we can't say enough positive words about them. We had a sump pump failure and a flooded finished basement as a result. They came quickly, were very professional and dealt with our mess. We won't call anyone else.
Jessica L.
★★★★★
Curtis and team are wonderful! We had a frozen pipe burst and water was everywhere. The first water restoration company we called ended up being a no call/no show. Thankfully Curtis and his team squeezed us in after hours even though they were already booked. Curtis and team did a thorough job cleaning up the mess. Our home was dry in no time. I would recommend Curtis and his team to anyone!
Tonia D.
★★★★★
If I could give this company 10 STARS I would, without any hesitation! From the moment I called Curtis with iDry Columbus after a water leak, (that went through all 3 levels of our home) I felt like I was in the absolute BEST of hands. Our situation was greatly amplified because of also dealing with cancer and my loved ones immunocompromised state in the midst of all of this and iDry Columbus exceeded my expectations in every aspect. (By the way, I have very HIGH expectations) This team did an EXCELLENT job from beginning to end, which included air movers, dehumidifiers, hepa-filters, room containment, deconstruction, detailed cleaning and a PASS from the SEA hygienist company. The attention to detail and the constant consideration and efforts taken for our overall health was said to be, "just doing our job Miss". It is because of this teams superior service that I feel it will be safe to return to our home once the re-build is done, which by the way will be at the end of chemotherapy - having this kind of confidence in a company during this time in our lives has made this whole situation a little easier deal with. I HIGHLY, HIGHLY recommend iDry Columbus!!!! I/We cannot express our gratitude enough - I am so grateful that iDry Columbus is the mitigation company that I chose to call that trying night!!!!!
A B.
★★★★★
As an OSU faculty member and former Sunday School teacher, I highly recommend iDry.I have lived in every region of the United States - - I went to law school in the very competitive northeast. Curtis Teets' and Jon's level of customer service and dedication to the customer is one of the best in the United States.iDry's estimates are honest and beat the competition. Their entire team is professional and respectful of your home.The other contractors working in my home were impressed by iDry's efficiency, thoroughness and knowledge.If you are a resident, contractor, or commercial property experiencing water damage - - please know Curtis and Jon are God's presence in the midst of a crisis.If you don't believe me, read Shelley Meyers' (Urban) testimony on this page.One of the best in the United States.
DeeDee S
★★★★★
John arrived quickly and he gave us good advice to dry our basement at a good price so we were very happy to use iDry.
Gregory D. B.
★★★★★
We had some minor water overflow in our basement that affected our carpet. John was professional and honest; He let me look at his infra red camera to see the extent of the water overflow — which turned out to be only about 15 square feet. He gave us a reasonable quote and didn't charge for the call — he said the equipment could be brought very quickly — but we decided to simply dry it ourselves with our own fans and carpet cleaner because it was very such a small patch of water.
Tyler W.
★★★★★
Ramon S.
★★★★★
I had a water line that failed at my home that was hard to identify. After several weeks of plumbers coming to the house they finally identified the problem. The next step was to bring in mitigation specialists to assess and dry out the damage. I was very concerned that the time it took the plumbers to find the issue would compromise the ability for the insurance company to cover the claim. They had start laying the ground work for what appeared to be what was going to happen, by indication that they may not cover it. I had half a dozen mitigation specialists come over to see what it would take to tear everything down. After meeting with all the companies I decided to go with IDry Columbus. The owner himself, Curtis Teets had come over to look over the work needed. This guy knows is stuff. He has many many years of experience that he brought to the table, both on the mitigation side and working with insurance companies. Truth be told, I was very worried whether the insurance company would cover it. With confidence Curtis assured my that it will be covered and everything will be fine. This was based on his years of experience working together with adjusters of many insurance companies in the area.His team came in and got the job done quickly. In addition to the mitigation work, IDry Columbus went over and beyond the scope of their work. They laid down a vapor barrier and addressed potential mold issues. These were things not covered by the insurance company, but he wanted to do things right. There was no extra charge for this work.It was an atypical experience with the insurance adjuster also. He had not been responsive to mine and Curtis' concerns and put together an estimate considerably below what Curtis had estimated. From day one, Curtis had assured me that he will get me the amount i deserve to properly repair the damage, despite my concerns of it being not covered. When things started to go south with the adjuster, Curtis continued to attempt to reach out and offer an opportunity to work together and compromise on a final estimate. He continued to reassure me that everything will be fine. He was even ready to bring attorneys to bear if the insurance company didn't do what was right.It turns out that the adjuster had not communicated any of our concerns to the Claims rep. We soon found out he was no longer with the insurance company, as my claim went on. With Curtis' guidance, we were able to pick up where the adjuster unprofessionally left, and get the ball rolling again on having the claim reviewed. All the while, Curtis' experience reassured me that I will get what I rightfully deserve to repair the work.When it was all said and done, Curtis of IDry Columbus was on point. The insurance company agreed to the higher and more fair estimate of repair. Beyond that Curtis offered to provide resources in the reconstruction of the damage. There was never any pressure, and a lot of reassurance in my experience with iDry Columbus. I would 100% recommend this company to others. There are still companies such as IDry Columbus that truly believe that the customer comes first.Kudos to the team that was sent to my house. They work quick, hard and on top of that, went over and beyond by informing of suspicious activity around my home while they were working. Much appreciated.I will use them again, and I may very well use some or all of the reconstruction resources they are offering.On a final note, as insurance companies can be at times, it too a while to cut a check... 3 checks so far as a matter of fact. And with the delay in my mortgage company's endorsement, IDry Columbus was ore than patient with getting paid. They understood that many of those steps were beyond my control and had been understanding getting paid weeks after the job was done.Thanks again, iDry Columbus
Liz K.
★★★★★
I have had the pleasure of working with iDry over the last year in the restoration industry. I can tell you from first hand experience this company knows their stuff. They take pride in everything the do and a happy customer is their main focus after dealing with a water damage.
Cynthia B.
★★★★★
I am very pleased and impressed with the prompt response time and continuous follow up with both our staff and residents. They proved to be professional, reliable and to be a company of integrity. The problem was addressed quickly, and allowed us to serve our residents in a time of need. Thank you iDry
shelley M.
★★★★★
Curtis and his team were extremely fast, efficient, kind, and very very helpful with water in our basement. A quick call to him during a very strong rainstorm and he was here with his team in no time to start draining the water to minimize damage. He was also very helpful in helping us get the proper contractors in here to fix the issues. He has texted me several times during strong rainstorms to check on our basement. I appreciate his care and concern.
Mike M.
★★★★★
Been working with the company for 5 years now an they do a great job everything from bad mold jobs to 3 floor floods an always happy with the turn out wouldn't use anyone else great people an a great company to add to your contractor list!!!!
Susi T.
★★★★★
My experience with this company was fantastic..professional and knowledgeable people with answers to all my questions about our water damage cleanup..worked directly with our insurance company. I would recommend this company to anyone looking for a great company.
Brittany K.
★★★★★
These guys were so flexible in working around our schedule to come out to give us a free estimate and also flexible and quick to come out to our home for mold restoration! John and his guys did great work! Great price in comparison with other companies we checked! Would recommend them! Thanks again!
Nicki Chamah- L.
★★★★★
Curtis showed up to my house at 10pm after I called him in tears. They had started soon after that!! Curtis and his crew are amazing!! Curtis made sure my house was taken care of and done to perfection. Friendly, trustworthy, efficient and amazing!! Curtis checked in often and everyone did a great job!! I highly recommend iDry Columbus and the wonderful crew!!
Isaiah C.
★★★★★
A great company,the crew show great customer service.they are highly knowledgeable and respectful,they do what they say in a timely manner. I would highly recommend this company if you have any water,mold,fire
Our Service Areas Across Columbus
iDry Columbus is not just a business, it's a community initiative, actively serving numerous locales around Columbus. We are your neighbors, committed to safeguarding and restoring the homes and businesses in our area. We invite you to explore the specific services we offer in each city, reflecting our deep understanding and respect for the local communities. Find your city below to see how we can assist you in your time of need.
COVERING OHIO, WE'RE HERE FOR YOU
As Ohio's most trusted team in water damage restoration, we take pride in our unwavering commitment and dependability. With our services available 24/7, and our coverage spanning numerous communities around Columbus, you can always rely on iDry Columbus. If you're located within our service areas, don't hesitate to schedule your free property damage assessment today.