Understanding Insurance Coverage

for Water Damage
Water damage can be an overwhelming experience, and understanding your insurance coverage can sometimes add to the confusion. With various policies, clauses, and exceptions, it's essential to know what's covered and what's not. At iDry Columbus, we're dedicated to demystifying the intricacies of insurance coverage related to water damage.
This guide will provide clarity on the types of damages typically covered, the nuances of different policies, and the steps to take when making a claim. With the right knowledge, you can confidently navigate the insurance landscape, ensuring that you receive the coverage you deserve and that your property is restored without unnecessary financial burdens.
Get Professional Restoration Services. Contact Us Today.
24/7 Emergency Response Services
IICRC Certified Technicians
Free Estimates – Xactimate™ Technology





Types of Water Damage Covered by Insurance
Insurance policies can be intricate, with each having its own set of inclusions and exclusions. When it comes to water damage, understanding these distinctions is paramount. Typically, insurance coverage is determined by the origin of the water damage and whether it was sudden or gradual:
Sudden Incidents: These are unforeseen events that happen without warning. Examples include overflowing toilets, burst pipes, appliance malfunctions, or a heavy rainstorm that leads to immediate flooding. Most standard homeowner's insurance policies cover such sudden occurrences.
Gradual Damage: This refers to water damage that happens over time due to a persistent issue, like a slow leak behind a wall or a malfunctioning HVAC unit. Gradual damage is often not covered by insurance because it's seen because of negligence or failure to maintain the property.
Natural Disasters: Events like floods from rising rivers or hurricanes are typically not covered under standard homeowner's insurance. Separate flood insurance is usually required for such scenarios.
Sewer Backups or Overflows: While some policies might offer coverage for these events, others might require an additional rider or endorsement of the policy.
Mold Remediation: If mold results from a covered water damage incident, the remediation might be included. However, if mold forms due to neglect or untreated gradual damage, it's often not covered.
It's crucial to review your policy documents and consult with your insurance agent to understand the specifics of your coverage. Being informed ensures that you're not caught off guard when faced with water damage and the associated repair costs.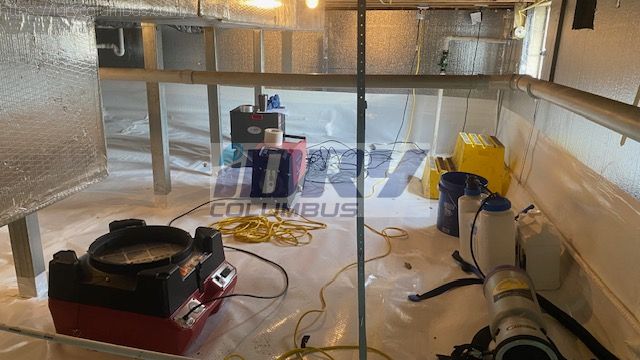 Common Exclusions and Limitations in Water Damage Coverage
While insurance policies can be a lifesaver in the aftermath of water damage, it's essential to be aware of the common exclusions and limitations that might apply. Not all water damage scenarios are covered, and understanding these nuances can prevent unexpected out-of-pocket expenses:
Gradual Damage: Insurance typically covers sudden and accidental damage, like a burst pipe. However, damage resulting from a slow, undetected leak might not be covered. This includes issues like mold, rot, or corrosion that develop over time due to unnoticed water intrusion.
Maintenance Neglect: Damages resulting from poor maintenance or neglect are often excluded. For instance, if a roof leak was caused by missing shingles that you failed to replace, the subsequent water damage might not be covered.
External Flooding: Standard homeowner's policies usually don't cover damages from external flooding, such as from heavy rainfalls, river overflows, or storm surges. For such coverage, a separate flood insurance policy is required.
Sewer Backups: Damages from sewer line backups or overflows are typically not covered unless you've added a specific sewer backup endorsement to your policy.
Intentional Acts: Any water damage resulting from intentional acts or gross negligence will not be covered.
Policy Caps and Deductibles: Even if the damage is covered, there might be limits on how much the insurance will pay. Always be aware of any caps in your policy and remember that you'll be responsible for the deductible before insurance kicks in.
Location-Specific Limitations: In some areas prone to frequent flooding or water-related disasters, there might be specific exclusions or higher deductibles.
Unoccupied Properties: If your property was unoccupied for an extended period (as defined by your policy) when the damage occurred, the insurance might not cover it, especially if certain precautions were not taken.
Being well-informed about these exclusions and limitations allows homeowners to take proactive measures, such as purchasing additional endorsements or maintaining their properties diligently. It's always advisable to review your policy thoroughly, discuss any ambiguities with your insurance agent, and consider supplemental insurance if necessary.
Understanding Policy Endorsements and Additional Coverages
While standard homeowner's insurance policies provide a baseline of coverage for water damage, there are often additional coverages or endorsements that can be added to enhance protection. These endorsements can fill gaps in your primary policy, ensuring you're comprehensively covered for various water damage scenarios:
Flood Insurance: As mentioned, standard policies typically exclude external flooding. However, flood insurance can be purchased separately, especially if you live in a flood-prone area. This insurance covers damages from rising waters, storm surges, and overflowing water bodies.
Sewer and Drain Backup Endorsement: This endorsement provides coverage for damages resulting from sewer or drain backups, offering protection beyond the standard policy limits.
Foundation Water Damage Endorsement: Some policies might exclude damage to the foundation caused by water seepage. This endorsement can provide coverage for such scenarios, ensuring your home's structural integrity is protected.
Increased Limits on Personal Property: If you have valuable items that might be at risk from water damage, such as high-end electronics or artwork, you can increase the coverage limits on personal property to ensure they're adequately protected.
Loss Assessment Coverage: For those living in condos or homeowners' associations, this coverage can help pay for your share of damages to common areas caused by water-related incidents.
Additional Living Expenses (ALE): If water damage makes your home uninhabitable, ALE can cover the costs of temporary housing, meals, and other related expenses while repairs are underway.
Building Code Upgrade Coverage: If water damage necessitates repairs that must comply with newer building codes, this endorsement can cover the additional costs of meeting those standards.
It's essential to periodically review your insurance policy and discuss potential vulnerabilities with your insurance agent. By understanding the available endorsements and additional coverages, you can tailor your policy to your specific needs, ensuring maximum protection against potential water damage incidents. Remember, it's always better to be over-prepared than underinsured, especially when it comes to safeguarding your home and belongings.
The Claims Process: Navigating Insurance After Water Damage
Once you've determined that your water damage is covered by insurance, the next step is to navigate the claims process. This can often feel overwhelming, especially when dealing with the stress of property damage. However, understanding the steps involved can make the process smoother and ensure you receive the compensation you're entitled to:
Immediate Notification: As soon as you discover water damage, notify your insurance company. Delays can lead to further complications and might even affect the validity of your claim.
Documentation: Before any cleanup or repairs, document the damage extensively. Take photographs and videos from multiple angles, capturing the extent of the damage. This will serve as evidence when discussing the claim with your insurer.
Mitigate Further Damage: While you should wait for the insurance adjuster to assess the damage, it's essential to prevent any further deterioration. This might include stopping active leaks, removing water, or covering exposed areas.

Keep receipts of any emergency repairs, as these can be reimbursed

.
Meet with the Adjuster: The insurance company will send an adjuster to inspect the damage. They will assess the cause, and extent of damage, and estimate repair costs. It's beneficial to be present during this inspection to discuss your observations and concerns.
Review the Estimate: The adjuster will provide an estimate of the repair costs. Review this carefully and compare it with independent contractor estimates to ensure it covers the necessary repairs adequately.
Understand Payout Structure: Some insurance policies might offer an upfront partial payment, followed by a final payment after repairs. Others might pay the repair company directly. Ensure you understand how and when you'll receive funds.
Dispute Resolution: If there's a disagreement between you and the insurance company regarding the claim amount, consider hiring a public adjuster or seeking legal advice. They can negotiate on your behalf.
Finalize Repairs: Once the claim is approved, you can proceed with the restoration and repair work. Ensure you use reputable contractors and keep all receipts and documentation related to the repairs.
Stay Organized: Keep a dedicated folder or digital archive of all correspondence, receipts, photos, and documentation related to the claim. This will be invaluable if any disputes arise later.
The claims process can be intricate, but with diligent documentation and open communication with your insurance provider, you can navigate it effectively. Always advocate for your rights as a policyholder and seek external advice if you feel your claim isn't being handled fairly.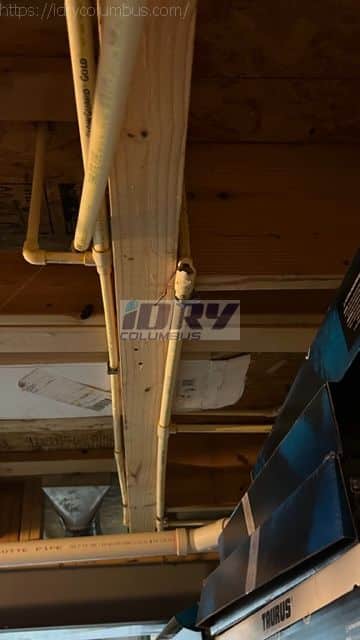 Navigating the Waters of Insurance
Water damage, while distressing, doesn't have to drown you in confusion and uncertainty, especially when it comes to insurance coverage. By equipping yourself with the right knowledge, understanding the nuances of your policy, and maintaining open communication with your insurance provider, you can navigate the aftermath of water damage with confidence and clarity.
At iDry Columbus, we're not just committed to restoring your property to its former glory; we're dedicated to ensuring you're informed every step of the way. Remember, insurance is designed to protect you and your assets. With the right approach and understanding, you can make the most of your coverage, ensuring that water damage, no matter how daunting, becomes a challenge you're well-prepared to face.
If you ever find yourself in need of guidance or professional water damage restoration services, don't hesitate to reach out to our team. We're here to help, ensuring your home or business is restored swiftly and efficiently.
[Link to Sub-page]: Return to Our Cost and Insurance Guide →
[Link to Sub-page]: Next: Deductibles and Premiums: What You Need to Know →
Local Resources for Property Damage and Security
Explore these local resources in Columbus, Ohio, to find valuable information and assistance regarding property damage and security. These resources provide guidance on fire safety, crime prevention, consumer protection, building codes, and more. Click on the links below to access helpful information and resources to protect and secure your property:
Columbus Division of Fire: Obtain fire safety tips, prevention strategies, and emergency preparedness information to safeguard your property and loved ones. Click here to visit their website.

Columbus Police Department: Access resources on neighborhood safety, crime prevention, and security tips to enhance the protection of your property. Click here to visit their website.

City of Columbus Code Enforcement: The City of Columbus Code Enforcement offers information on building codes, property maintenance standards, and reporting violations. Click here to visit their website.

Ohio Environmental Protection Agency: The Ohio Environmental Protection Agency provides resources on environmental protection and compliance, including information on hazardous materials and waste management. 
COVERING OHIO, WE'RE HERE FOR YOU