Serving Columbus, Ohio, and surrounding Communities for more than 20 Years.
In providing high-quality water damage services, mold inspection has become a necessary part of our focus and an important piece in our goal of being the company you can depend on for any of your emergency service needs, both for your home and your business. A free mold inspection is available should you need one.
Many properties throughout Central Ohio have suffered from some form of mold, water damage cleanup, or moisture-related damage. Often these damages are only discovered during a home inspection, made during the process of selling the property.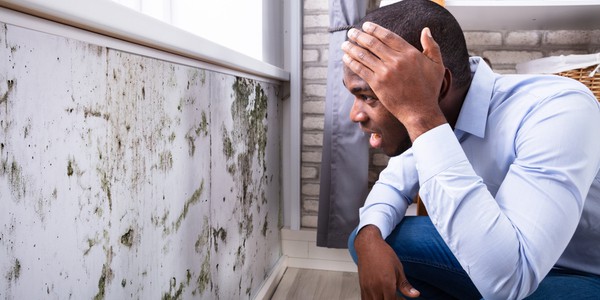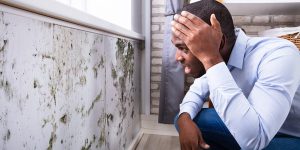 Qualified home inspectors are careful and diligent in performing visual inspections of the property from attic to basement and most areas in between. Suspect mold and moisture issues will often result in a glaring warning on the final report and you should seek the services of a professional mold inspection company for follow-up.
Much like the home inspector, the mold inspection company should be licensed, properly insured, IICRC certified, and experienced. Take caution as mold removal services have long been an area for unethical contractors to take advantage of unsuspecting home and business owners.
Caution in Mold Inspection Services
Unfortunately, the State of Ohio does not have a license or licensing requirement specific to mold inspection or mold removal and remediation. While many coastal states and cities have enacted laws requiring proof of background, education, and experience, to date, no code or ordinance has even lobbied for in Columbus, Ohio, or any of the surrounding communities.
Knowing this, home and business owners must take every precaution available in ensuring that any person or company hired for these services is qualified to perform them. Protect yourself, your family, and your property. The resulting and costly effects of a mold remediation project done poorly can be very expensive and will likely not be covered by your home or business owner's insurance policy.
Ask questions. Professional mold inspection companies are typically highly reviewed online, obtain industry education and certification and have the experience needed to successfully perform the project at hand.
Pro-Tip: Even in the event of an insurance claim, you, as the policyholder are never required to use the carrier's recommended or "preferred vendor". Keep in mind that there is always a trade-off in becoming a preferred vendor and that trade-off will not likely be of benefit to you.
Mold in Your Home or Business
Our mold inspection services are often requested in follow-up to newly discovered water leaks or moisture found to be damaging the building materials and property. Mold, mildews and fungus are often the result of prolonged and hidden moisture in building materials.
Often distinct in odor, mold produces a smell similar to a musty, damp basement and can often be found in those exact areas. Basements and crawl spaces often harbor high levels of moisture, suffer from foundation leaks, or have improper ventilation leading to these conditions.
If your home or business has suffered from water damage or your suspect water or mold damage, a professional mold inspection may be your best option.
Mold Inspection – Professional. Experienced. Certified. Guaranteed.
More often than not, if you're calling the services of a professional mold inspection company, you know where the issue or problem may be. While not necessary, knowing where to start will help a great deal in narrowing down the actual cause and identifying the repair.
Keep in mind that during a mold inspection, it's impossible to determine the species or variety of mold growth affecting any building material or property by visual inspection alone and can only be determined by sampling taken and forwarded to an accredited laboratory for identification.
There are two basic forms of testing. Swab and air sampling. Swab testing takes a small sample directly from the area affected and air sampling collects a volume of air both inside and outside of your property.
Swab Testing: Great at identifying specific molds directly affecting the surface only.
Air Sampling: Identifies specific molds that are airborne both within and outside the property. In comparison, molds identified in the indoor sample that are not found in the outdoor sample are often further identified and investigated.
Keep in mind that the air exchange in your home or business changes rapidly. Sampling is of a specific point in time only.
The mold inspection services of iDry Columbus, do not offer any type of sampling services. Doing so would be a conflict of interest to our client. Our certification and experience provide for a thorough inspection of your property and more often than not the cost of testing exceeds the cost of mold remediation alone.
If you have mold on your property, will you be leaving it there regardless of the kind?
For quick tips on mold and water damage prevention, visit our water damage prevention page.
A Mold Inspection for Your Property?
A mold inspection doesn't always lead to mold removal or remediation. We often find ourselves in a position of simply being able to walk a home or business owner through proper mold cleanup methods and products themselves.
It's important to remember that repairing the source of the moisture must be done prior to mold remediation. Failure to do so will only result in mold reforming as well as additional damage.
Using the latest in technology, our team members here at iDry Columbus, have the ability to utilize non-invasive moisture meters, thermal imaging equipment, and ATP meters to ensure we identify problem areas that we can see and any hidden areas such as behind drywall, cabinetry, and in flooring.
ATP sampling is exclusive to our process of mold inspection. Swab samples can be taken from any surface to establish the cleanliness of an area down to a micron level. We know that you support your family in your home and your employees in your business and their health is that important. Health Departments around the country use the same technology during safety inspections of food preparation and hospitality.
Is Mold Dangerous?
Health concerns surrounding the effects of indoor moisture and mold-related issues have long been studied throughout the medical and scientific communities with no direct connection without flaw. This is due alone to the fact that every person and subject has a different genetic makeup, may reside in different locations, and be exposed to more than one specific contaminant or fungus.
Pro-tip: Mold inspection companies cannot determine the effects of mold on the health of you or your loved ones.
These facts make a direct diagnosis difficult if not impossible to ascertain. In cases of reported SBS, and Sick Building Syndrome; even more, factors have been identified as a potential causes. Factors such as human pathogens, biologicals, and even chemicals can make pinpointing an actual cause and establishing that relationship with a specific mold quite difficult. It's been reported that psychosocial issues may be playing a role in building-related complaints as well.
That's not to say that allergies and reactions to mold do not exist. Reactions most generally consist of upper respiratory complaints, eye irritations, sinus congestion, headaches, and asthma affect each person differently.
Pro-tip: "Black Mold" does not exist. It's a term sensationalized by the media, often in reference to the Stachybotrys species.
If you suspect mold in your home or business, take caution and leave the area until you are comfortable returning. Do not attempt to clean or remove any mold or mold-damaged building material without first contacting a professional mold remediation company such as ours.
Has Mold Destroyed my Property?
As stated, there are thousands of different varieties and species of molds. Many of these mold species are actually good for your health and are used in the making of many of the products you eat and use throughout your day.
Cladosporium is one of the most common species of fungi found on earth today. With more than 700 different species of Cladosporium alone, you can see why making a direct connection between reaction and element is difficult. This particular fungus is widely considered one of the most abundant elements on Earth.
The damaging effects of mold often take place when introduced into damp environments and many of the items in your home or business may be salvageable depending on the nature of the damage, the length of time, the category of water, and the material affected.
Non-porous surfaces can be sanitized and salvageable. Materials such as drywall must be removed and discarded.
As a full-service water damage restoration company, mold inspection, and removal services go hand in hand. Our teams are experienced, certified, and available to assist anytime you may need us.