Mold Inspection & Testing Services:

Columbus, Oh | Free Estimates
Mold can grow in any environment where there is moisture, oxygen, and organic material. Common sources of moisture in buildings include leaky pipes, condensation, and high humidity levels. When left unchecked, mold growth can compromise indoor air quality and cause health problems for occupants.
Mold can cause a variety of health problems, including respiratory problems, allergic reactions, and other health concerns. It can also damage property and reduce the value of a home. That's why it's important to have your home inspected for mold on a regular basis.
Benefits of a Mold Inspection:
Identify and address mold problems early on
Prevent mold from causing health problems
Protect your property from damage
Increase the value of your home
To schedule a mold inspection, please contact iDry Columbus today.
*Inspections include an on-site property assessment and, if needed, a "ballpark estimate" for repair. Written estimates are available upon request and may require a refundable deposit. 
Catch Mold Early: Contact Us for Expert Mold Inspection and Testing!
24/7 Emergency Response Services
IICRC Certified Technicians
Free Estimates – Xactimate™ Technology





Why is a Mold Inspection Important?
Qualified mold inspectors carefully inspect homes from the attic to the basement for mold and moisture issues. If mold or moisture is found, it will be noted on the final report. You should always follow up with a professional mold inspection company to get a more detailed assessment of the problem. Free mold inspection services are available in many areas.
Here are some of the signs of mold and moisture problems that a home inspector may look for:
Moldy or musty odors
Visible mold growth
Water damage
Moisture problems
Structural damage
Health problems
If you think you may have a mold or moisture problem in your home, it is important to have it inspected by a qualified professional as soon as possible. Mold and moisture problems can cause serious health problems, property damage, and financial loss.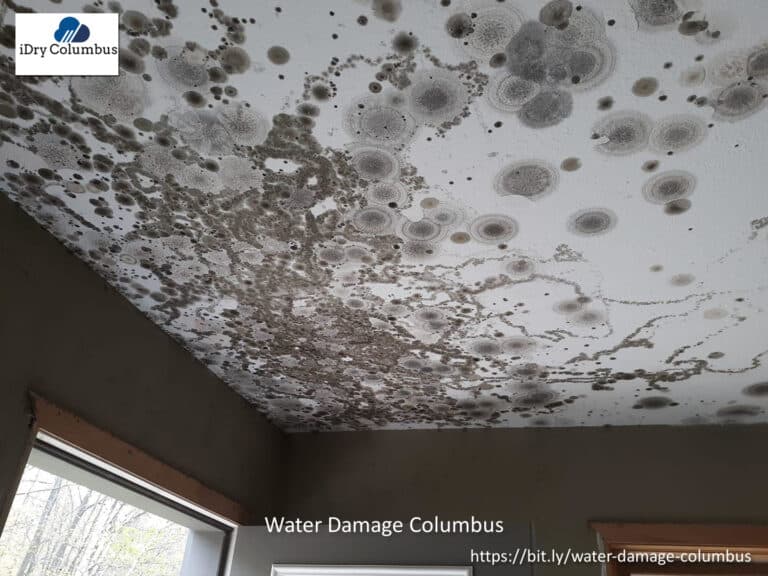 Mold Inspection and Testing Process
For Ohio homeowners and business owners, it is important to be aware that a mold testing or inspection license is not required by the State of Ohio. That means those looking for such services must take extra steps in verifying qualifications when considering prospective companies. Protect yourself and put your trust only in professionals with proven track records who can guarantee quality service every time.
If you suspect that you may have a mold problem in your home or business, it is important to have it inspected by a qualified professional. The mold inspection and testing process typically involves the following steps:
Visual inspection: A qualified professional will conduct a visual inspection of your property to identify any visible signs of mold growth. This may include looking for moldy or musty odors, visible mold growth, water damage, moisture problems, and structural damage.
Sampling: If mold is found, the professional may take samples from the air and surfaces to determine the type and severity of the mold growth. This is done by using a variety of methods, such as swabbing, scraping, or air sampling.
Analysis: The samples will be sent to a laboratory for analysis to determine the type of mold and the severity of the damage. This information can be used to determine the best course of action for mold remediation.
Reporting: The professional will provide you with a detailed report outlining the findings of the inspection and testing, as well as their recommendations for the removal and prevention of future mold growth. This report can be used to file an insurance claim or to make repairs to your property.
It is important to choose a mold inspection company with a proven track record of quality service. If mold remediation is not done correctly, it may not be covered by insurance. This could leave you with a large financial bill.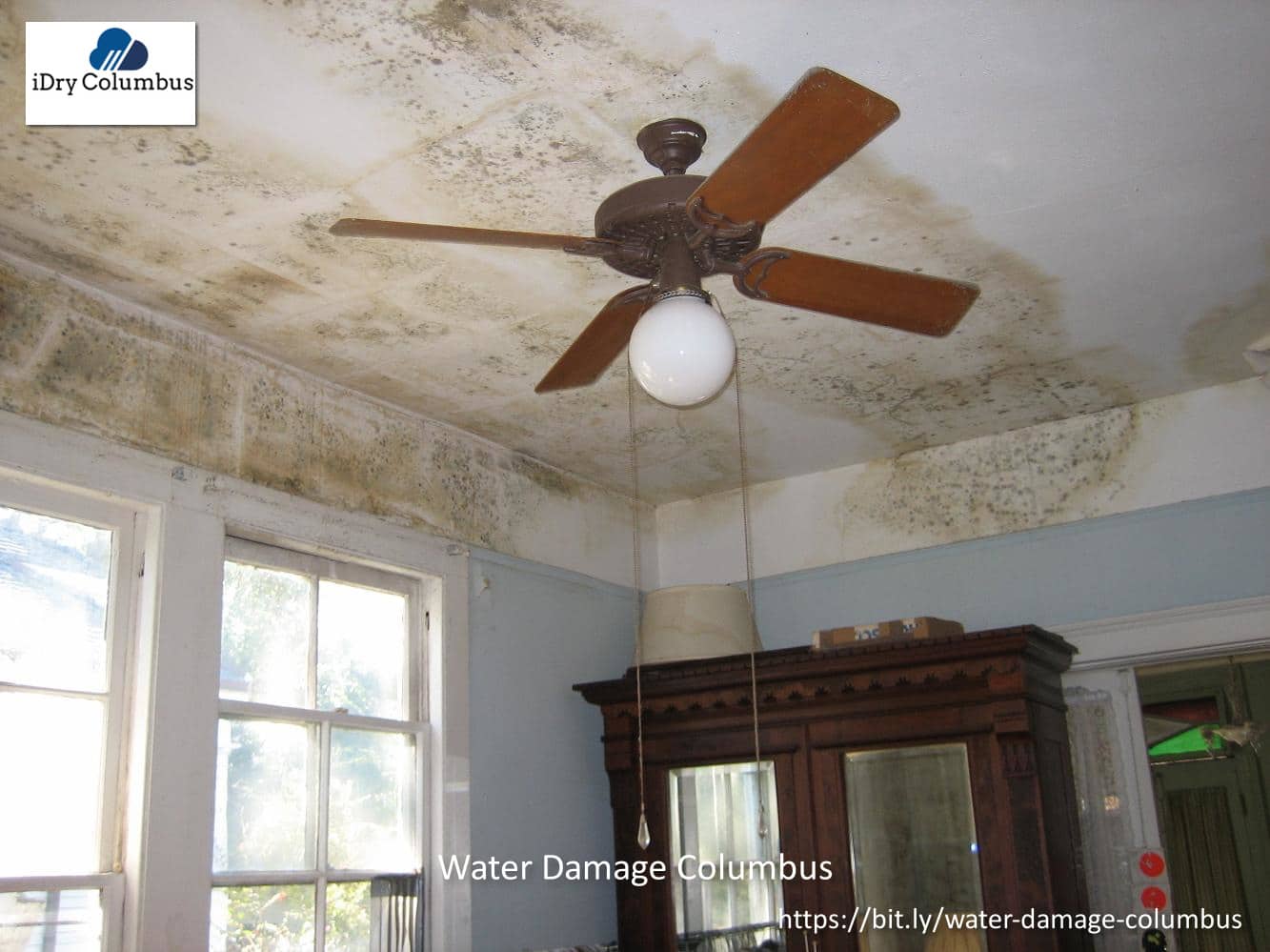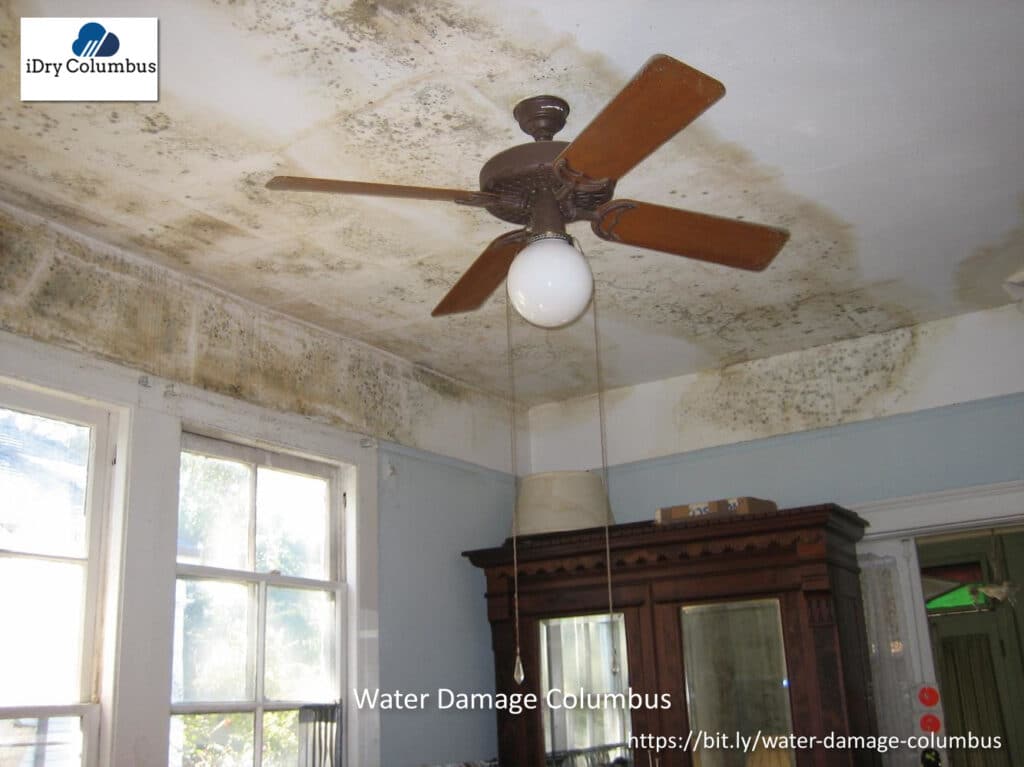 Mold Inspection and Testing: Benefits and How to Choose a Service
At iDry Columbus, we understand the dangers that mold, a type of fungus, can pose. Thriving in damp environments, mold can lead to a range of health issues, including respiratory problems, allergies, and skin irritation. Additionally, it can cause significant property damage, leading to costly repairs.
Our mold inspection services in Columbus, Ohio, are designed to help you identify and address mold problems in your home or business. Our process typically involves a visual examination of the property, if needed, followed by air and surface sampling and testing. The results from these inspections and tests are used to determine the severity of the mold issue and to devise a remediation plan.
Here are some of the benefits of our mold inspection and testing services:
Early detection: By detecting mold early, we can help prevent further damage and expensive repairs.
Prevention: By identifying the source of the mold and eliminating it, we can help prevent future mold growth.
Peace of mind: Our comprehensive reports can provide you with the assurance that your property is safe and healthy.
When choosing a mold inspection company, it's important to consider their experience, qualifications, and fees. We recommend getting quotes from different companies before making a decision.
Here are some additional tips for choosing a mold inspection company:
Ensure the company is licensed and insured.
Ask about the company's experience and qualifications.
Check the company's online reviews.
If you suspect a mold problem in your home or business, it's crucial to have it inspected by a qualified professional like us. Mold can lead to serious health problems and property damage. Early detection and remediation are key to preventing the spread of mold and the associated health and financial risks.
Here are some signs of mold growth:
Musty odor: Mold has a distinctive musty smell that can be detected in damp areas.
Visible mold growth: Mold can grow on walls, ceilings, floors, furniture, and other surfaces. It can appear as black, green, or white spots or patches.
Water damage: Mold often grows in areas where there is water damage, such as after a flood or leak.
Moisture problems: Mold can also grow in areas with high humidity, such as basements and crawl spaces.
If you notice any of these signs of mold growth, it's important to have your home or business inspected by a qualified professional like us. Mold can cause serious health problems and property damage. Early detection and remediation are essential for preventing the spread of mold and the associated health and financial risks.
Mold Inspection and Testing FAQs | iDry Columbus
Explore the frequently asked questions (FAQs) about mold inspection and testing services at iDry Columbus. Get expert answers to common queries on mold detection, assessment, remediation, and more. Find valuable insights to address your mold-related concerns efficiently.
Mold Inspection Services Near You
Water Removal – Water Extraction – Mold Inspection and Testing– Mold Removal – Cleaning & Disinfection
Local Resources for Mold Inspection and Testing in Columbus, Ohio
Explore these valuable local resources to find additional information and relevant links related to mold inspection and testing in Columbus, Ohio. Discover reputable organizations, government agencies, and local services that can provide assistance, guidance, and support for mold-related concerns. This comprehensive collection of resources includes both educational materials and practical solutions, ensuring you have access to the information you need to address mold issues effectively. Browse through these locally relevant links to learn more about mold prevention, remediation, health risks, and local regulations. Take advantage of resources such as the local Red Cross chapter, which offers guidance on mold-related health concerns and community assistance programs. With these additional resources, you can make informed decisions and take proactive steps to protect your home and well-being.
Local Red Cross Chapter: Visit the local Red Cross chapter for guidance on mold-related health concerns, community assistance programs, and resources for disaster preparedness.

Ohio Department of Health: Explore the Ohio Department of Health's website for information on mold prevention, remediation, and guidelines specific to Ohio.

Franklin County Public Health: Access resources provided by the Franklin County Public Health department to learn about indoor air quality, including mold-related information and services available in the Columbus area.

Columbus Public Health: Find mold-related information and resources from the Environmental Health division of Columbus Public Health, offering guidance on mold prevention, testing, and remediation.
Real Stories from Our Satisfied Customers
At iDry Columbus, we take pride in delivering exceptional service. But don't just take our word for it. Read on to hear directly from our customers about their experiences. These testimonials reflect our commitment to excellence and our dedication to restoring homes and businesses in Columbus, Ohio, and the surrounding areas.
BILLY B.
★★★★★
Good
Charlie B.
★★★★★
My experience with this company was outstanding! A professional crew came in and cleaned and repaired my water damaged bathroom efficiently and effectively.
Rosie
★★★★★
Curtis and his crew were very professional and cleaned my basement flooding and left it like new. Very easy to work with and told us everything they would do and did it faster than I envisioned. Highly recommended!!
Gene B.
★★★★★
As a homeowner, my worst nightmare was having my basement flood. That nightmare came true a couple months ago during a heavy rain that left my basement carpet and walls soaked.Briefly attempting to do the repairs myself, I realised I was way out of my depth. I called iDry Columbus based on good reviews.To say I was anxious was an understatement, especially about the cost. Imagine my relief when their estimates were quite reasonable.Curtis and his team were in there minutes after I approved the work. They worked at my schedule, as I had to leave early one evening to pick up my daughter. The people on his team were fantastic and hard working!Most of all, the support was fabulous and patient. I can be neurotic in the best of times and having one's basement flooded is not the best of times. Kathy answered all of my questions, even after hours. I can't tell you how many times Curtis and her put my mind at ease.I hope my basement never floods again, but I'd call iDry Columbus to do the repairs if it should!
Bill T.
★★★★★
My family and I have been through many trials and tribulations. Since October we buried our Son and our 18 year old Grandson. I have been in and out of the Hospital x 2. My wife just discharged after 5 weeks + then this sump pump and heavy rain from a week ago that flooded the basement. I contacted 15 different remediation companies to no avail since 23rd March, 2020. Contacted iDry Columbus 28 March, 2020, and to my surprise they responded within 2 hours and are the answer to my prayers. Remarkable company, people, and employees. Electric went out for about 2 hours and they still didn't stop from working. They cleaned up and did a great job. The air in the house smells good now and doesn't burn your throat. Great People, Great Business.
Ben Q.
★★★★★
Recently took water damage in my finished basement due to sump pump failure. iDry was the only mitigation company to quickly (less than 24 hrs) remove all my carpet, padding and damaged drywall. Spraying to prevent mold and removing the bad smell along with removing and drying all excess water. All the employees were very friendly. Hopefully I do not have to deal with a flooded basement again but if I do I will be using iDry!
Dale S.
★★★★★
We were in a bind from water damage. Another company told us they could help in another 3 days. Curtis at iDry told me he would be over in a few hours. As he described what iDry would do, he priced the work to me. It was much less than the company who couldn't help for several more days. I asked when they could start and Curtis told me the crew was on the way. In less than an hour they were in the basement starting. Everyone was polite, friendly and worked like clockwork. They moved large items as pieces of carpet and padding were cut and removed. The floor was disinfected and furniture placed on styrofoam blocks. 9 fans were placed to create the airflow and a dehumidifier attached to a drain. I can't express how delighted and relieved I am from start to finish. I highly recommend iDry to everyone. Hope I never need them again, but if I do I will call no one else but iDry. Thank you iDry!
Lisa V.
★★★★★
IDRY is the most professional and dedicated group I have ever hired. From start to finish they exceeded my expectations. After having over 3 feet of water flood my basement, they came in and went over their plan to accomplish their work. They worked diligently for over 5 hours and finished with my complete satisfaction. I can't imagine where I would be tonight without your help. Thank you IDRY for cleaning up the mess and making my home safe for us.
Lisa V.
★★★★★
I have never met a more professional and productive company. The most impressive group of people from the first phone call to the completed job. Very respectful and informative. Made us feel at ease during a very stressful time. I have placed their phone number in my favorites and they will definitely be the first and only company I contact for future needs. I highly recommend IDRY and will be telling everyone I meet about this company. ABSOLUTELY the BEST!
Ryan M.
★★★★★
I've worked with this company and their over the past few years and have had to call them at all hours to clean up water damage to our properties. Very detailed and trustworthy. I'd recommend them to anyone for water extraction and mold cleanup. Thanks guys!
Jeffrey S.
★★★★★
Carlyn L.
★★★★★
I'm not really someone who leaves reviews often, but I was really blown away by the service.I called around 1:30pm, and a representative was at my house before 4:30pm. I felt the representative gave me a very honest assessment of the situation, and told me he didn't actually think this was an active leak. He showed me that there were already very small probe marks in the wall, where someone had previously monitored the moisture. He gave me some tips to determine if the leak is active, but he didn't want to tear up my (entire!) ceiling when the problem was likely not ongoing and may have already been resolved by the previous homeowner.I'll be taking his advice for now, and if I find the leak *is* active, I certainly know whom to call!
Dava F.
★★★★★
These guys are amazing and we can't say enough positive words about them. We had a sump pump failure and a flooded finished basement as a result. They came quickly, were very professional and dealt with our mess. We won't call anyone else.
Jessica L.
★★★★★
Curtis and team are wonderful! We had a frozen pipe burst and water was everywhere. The first water restoration company we called ended up being a no call/no show. Thankfully Curtis and his team squeezed us in after hours even though they were already booked. Curtis and team did a thorough job cleaning up the mess. Our home was dry in no time. I would recommend Curtis and his team to anyone!
Tonia D.
★★★★★
If I could give this company 10 STARS I would, without any hesitation! From the moment I called Curtis with iDry Columbus after a water leak, (that went through all 3 levels of our home) I felt like I was in the absolute BEST of hands. Our situation was greatly amplified because of also dealing with cancer and my loved ones immunocompromised state in the midst of all of this and iDry Columbus exceeded my expectations in every aspect. (By the way, I have very HIGH expectations) This team did an EXCELLENT job from beginning to end, which included air movers, dehumidifiers, hepa-filters, room containment, deconstruction, detailed cleaning and a PASS from the SEA hygienist company. The attention to detail and the constant consideration and efforts taken for our overall health was said to be, "just doing our job Miss". It is because of this teams superior service that I feel it will be safe to return to our home once the re-build is done, which by the way will be at the end of chemotherapy - having this kind of confidence in a company during this time in our lives has made this whole situation a little easier deal with. I HIGHLY, HIGHLY recommend iDry Columbus!!!! I/We cannot express our gratitude enough - I am so grateful that iDry Columbus is the mitigation company that I chose to call that trying night!!!!!
A B.
★★★★★
As an OSU faculty member and former Sunday School teacher, I highly recommend iDry.I have lived in every region of the United States - - I went to law school in the very competitive northeast. Curtis Teets' and Jon's level of customer service and dedication to the customer is one of the best in the United States.iDry's estimates are honest and beat the competition. Their entire team is professional and respectful of your home.The other contractors working in my home were impressed by iDry's efficiency, thoroughness and knowledge.If you are a resident, contractor, or commercial property experiencing water damage - - please know Curtis and Jon are God's presence in the midst of a crisis.If you don't believe me, read Shelley Meyers' (Urban) testimony on this page.One of the best in the United States.
DeeDee S
★★★★★
John arrived quickly and he gave us good advice to dry our basement at a good price so we were very happy to use iDry.
Gregory D. B.
★★★★★
We had some minor water overflow in our basement that affected our carpet. John was professional and honest; He let me look at his infra red camera to see the extent of the water overflow — which turned out to be only about 15 square feet. He gave us a reasonable quote and didn't charge for the call — he said the equipment could be brought very quickly — but we decided to simply dry it ourselves with our own fans and carpet cleaner because it was very such a small patch of water.
Tyler W.
★★★★★
Ramon S.
★★★★★
I had a water line that failed at my home that was hard to identify. After several weeks of plumbers coming to the house they finally identified the problem. The next step was to bring in mitigation specialists to assess and dry out the damage. I was very concerned that the time it took the plumbers to find the issue would compromise the ability for the insurance company to cover the claim. They had start laying the ground work for what appeared to be what was going to happen, by indication that they may not cover it. I had half a dozen mitigation specialists come over to see what it would take to tear everything down. After meeting with all the companies I decided to go with IDry Columbus. The owner himself, Curtis Teets had come over to look over the work needed. This guy knows is stuff. He has many many years of experience that he brought to the table, both on the mitigation side and working with insurance companies. Truth be told, I was very worried whether the insurance company would cover it. With confidence Curtis assured my that it will be covered and everything will be fine. This was based on his years of experience working together with adjusters of many insurance companies in the area.His team came in and got the job done quickly. In addition to the mitigation work, IDry Columbus went over and beyond the scope of their work. They laid down a vapor barrier and addressed potential mold issues. These were things not covered by the insurance company, but he wanted to do things right. There was no extra charge for this work.It was an atypical experience with the insurance adjuster also. He had not been responsive to mine and Curtis' concerns and put together an estimate considerably below what Curtis had estimated. From day one, Curtis had assured me that he will get me the amount i deserve to properly repair the damage, despite my concerns of it being not covered. When things started to go south with the adjuster, Curtis continued to attempt to reach out and offer an opportunity to work together and compromise on a final estimate. He continued to reassure me that everything will be fine. He was even ready to bring attorneys to bear if the insurance company didn't do what was right.It turns out that the adjuster had not communicated any of our concerns to the Claims rep. We soon found out he was no longer with the insurance company, as my claim went on. With Curtis' guidance, we were able to pick up where the adjuster unprofessionally left, and get the ball rolling again on having the claim reviewed. All the while, Curtis' experience reassured me that I will get what I rightfully deserve to repair the work.When it was all said and done, Curtis of IDry Columbus was on point. The insurance company agreed to the higher and more fair estimate of repair. Beyond that Curtis offered to provide resources in the reconstruction of the damage. There was never any pressure, and a lot of reassurance in my experience with iDry Columbus. I would 100% recommend this company to others. There are still companies such as IDry Columbus that truly believe that the customer comes first.Kudos to the team that was sent to my house. They work quick, hard and on top of that, went over and beyond by informing of suspicious activity around my home while they were working. Much appreciated.I will use them again, and I may very well use some or all of the reconstruction resources they are offering.On a final note, as insurance companies can be at times, it too a while to cut a check... 3 checks so far as a matter of fact. And with the delay in my mortgage company's endorsement, IDry Columbus was ore than patient with getting paid. They understood that many of those steps were beyond my control and had been understanding getting paid weeks after the job was done.Thanks again, iDry Columbus
Liz K.
★★★★★
I have had the pleasure of working with iDry over the last year in the restoration industry. I can tell you from first hand experience this company knows their stuff. They take pride in everything the do and a happy customer is their main focus after dealing with a water damage.
Cynthia B.
★★★★★
I am very pleased and impressed with the prompt response time and continuous follow up with both our staff and residents. They proved to be professional, reliable and to be a company of integrity. The problem was addressed quickly, and allowed us to serve our residents in a time of need. Thank you iDry
shelley M.
★★★★★
Curtis and his team were extremely fast, efficient, kind, and very very helpful with water in our basement. A quick call to him during a very strong rainstorm and he was here with his team in no time to start draining the water to minimize damage. He was also very helpful in helping us get the proper contractors in here to fix the issues. He has texted me several times during strong rainstorms to check on our basement. I appreciate his care and concern.
Mike M.
★★★★★
Been working with the company for 5 years now an they do a great job everything from bad mold jobs to 3 floor floods an always happy with the turn out wouldn't use anyone else great people an a great company to add to your contractor list!!!!
Susi T.
★★★★★
My experience with this company was fantastic..professional and knowledgeable people with answers to all my questions about our water damage cleanup..worked directly with our insurance company. I would recommend this company to anyone looking for a great company.
Brittany K.
★★★★★
These guys were so flexible in working around our schedule to come out to give us a free estimate and also flexible and quick to come out to our home for mold restoration! John and his guys did great work! Great price in comparison with other companies we checked! Would recommend them! Thanks again!
Nicki Chamah- L.
★★★★★
Curtis showed up to my house at 10pm after I called him in tears. They had started soon after that!! Curtis and his crew are amazing!! Curtis made sure my house was taken care of and done to perfection. Friendly, trustworthy, efficient and amazing!! Curtis checked in often and everyone did a great job!! I highly recommend iDry Columbus and the wonderful crew!!
Isaiah C.
★★★★★
A great company,the crew show great customer service.they are highly knowledgeable and respectful,they do what they say in a timely manner. I would highly recommend this company if you have any water,mold,fire
COVERING OHIO, WE'RE HERE FOR YOU
As Ohio's most trusted team in water damage restoration, we take pride in our unwavering commitment and dependability. With our services available 24/7, and our coverage spanning numerous communities around Columbus, you can always rely on iDry Columbus. If you're located within our service areas, don't hesitate to schedule your free property damage assessment today.