From the onset of water damage, basement flooding, toilet overflow, or sudden water line break; we've developed iDry Columbus with one thing in mind and that was to bring high quality water damage restoration services to our clients in their time of need.
From the prevention of mold growth, to writing line item detailed Xactimate estimates for mitigation and/or structural repairs.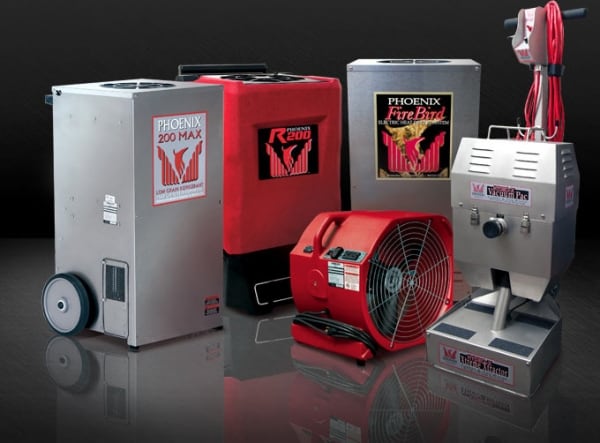 Cloud based applications allow you to review the ongoing and in progress notes as they pertain to your water damage restoration or mold damage claim. Every touch of your file is documented, and journal notes as they relate to any moisture or damage found in your home or business are date/time stamped for your record keeping needs.
 We are dedicated to raising the bar as one of the best in the restoration business.
We are proud of every opportunity given to us in and look forward to working with you.
Setting The Standard in Water Damage Restoration.
A primary concern and step before any water extraction or restoration activities begin is to ensure that the water source and type of water has been identified, shut off and repaired or replaced. No one should start or perform any water damage restoration services in your home or business unless the source of the water has been identified.
Pro-tip: With so many exclusions to an individual home or business owner's insurance policy, making the identification of the source of the water is vital to any potential property damage claim.
From truck mounted extraction units capable of removing more than 750 gallons of standing water a minute to submersible waste pumps and weighted extraction tools, getting the water of your home or business is one of the primary steps involved in performing building restoration.
Pro-tip: Keep extraction in mind, it is the single most important step every water damage restoration company must do.
Without proper water extraction, the the flood damage left in your home or business must be removed by evaporation. The more moisture left behind, the longer the remaining affected areas will take to reach a safe and predetermined dry standard.
Water is one of the most destructive substances in an indoor environment. Flooding or excess moisture inside your home can lead to the destruction and deterioration of your home's infrastructure and furnishings.
Water inside your home becomes more of a problem when the water is unsanitary, such as a sewage backup. This can be dangerous not only to your home, but to your health and the health of your family as well.
If restoration services are not dispatched right away, ideally within 24-48 hours, serious damage can be done to your home. However, if caught quickly enough, professional water damage restoration services have a high likelihood of repairing and restoring much of your home and your furnishings.
Secondary Damages to Your Home or Business
If the water extraction wasn't performed properly, the possibility of secondary damages increases. These damages should be avoided at all costs, keep in mind that most major insurance carriers exclude coverage for mold growth and will not cover the cost of the mold removal from your personal property or the remaining building materials.
Has the carpet padding been removed? If not, pull back a corner of the carpeting and squeeze test a corner of the padding. Is it dripping water? Continue extraction or remove the carpet padding.
Padding should only remain on a category 1 water loss, and only then when you and the restorer are comfortable documenting that there are no contaminants in the water that affected the carpet padding.
Top-down drying, where the carpet and padding stays intact should never be attempted on any category of loss without the proper water extraction tools. Remember any moisture left behind can only be removed as fast as the rate of evaporation.
If you're in need of a high-quality restoration company, look no further and trust in the associates and team members of iDry Columbus.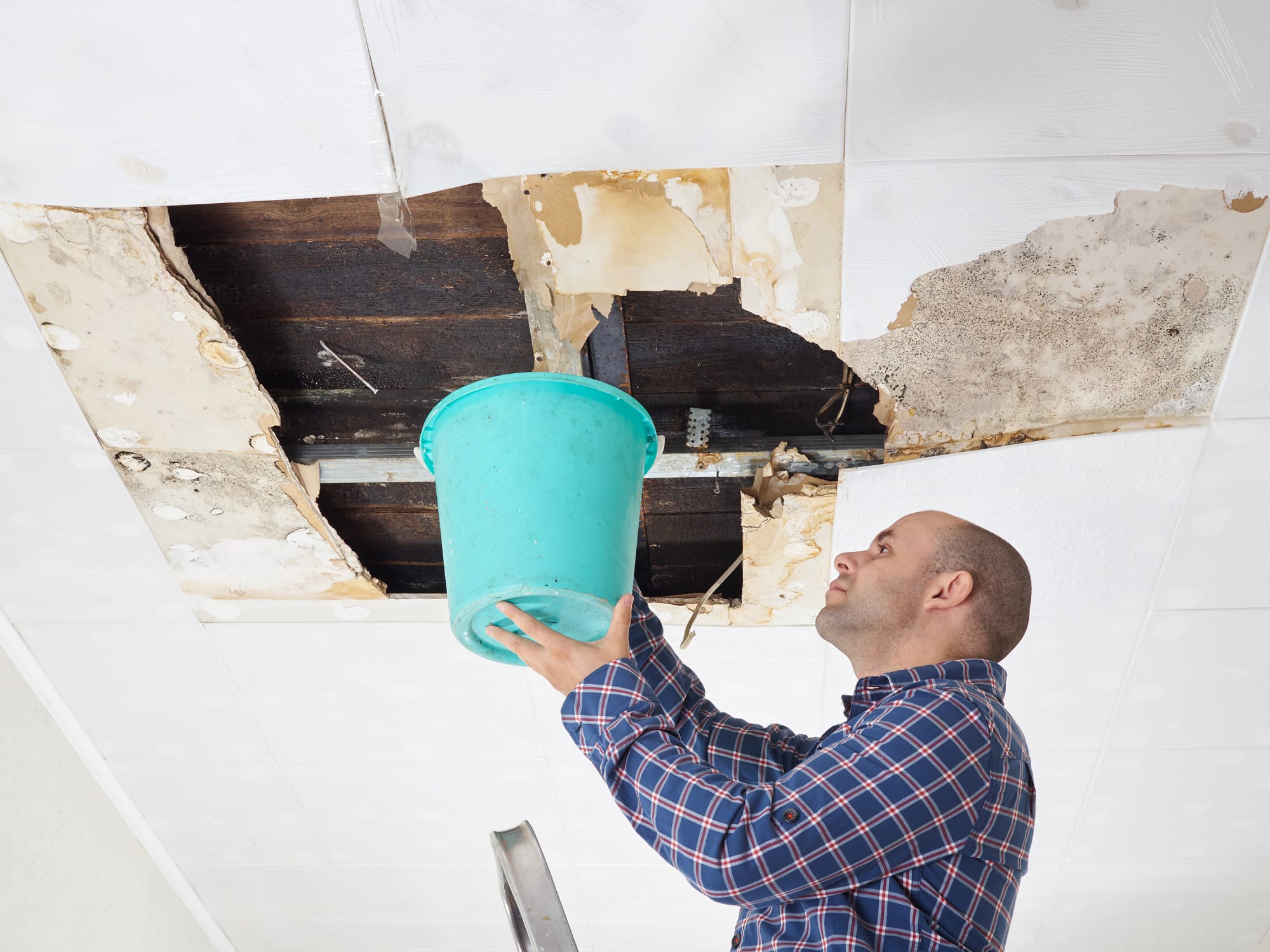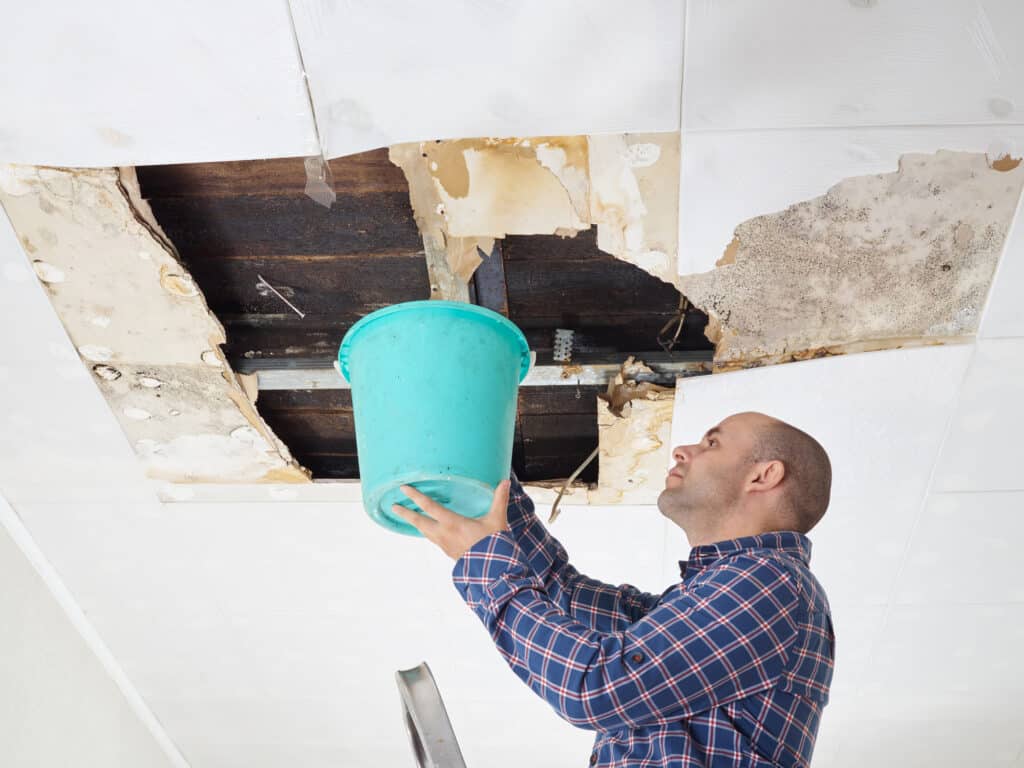 If the water extraction wasn't performed properly, the possibility of secondary damages increases. These damages should be avoided at all cost, keep in mind that most major insurance carriers exclude coverage for mold remediation and will not cover the cost of the mold removal from your personal property or the remaining building materials.
Will My Insurance Policy Cover Water Damage?
The answer to this question varies depending on your unique home or business owners policy.
In general, insurance will help to pay for the emergency cleanup, basement flooding, water removal services as well as the repair expenses related to water damage if the damage was sudden and accidental.
This means, if you experience the unfortunate event of a pipe bursting and water drenching your ceiling, your insurance policy will most likely help you to pay for the related expenses.
Most insurance policies have two different types of coverages; dwelling coverage and personal property coverage.
Dwelling coverage will help to pay for damages to the structure of your home, like when a pipe bursts and your ceiling is compromised. Personal property coverage covers your personal belongings inside your home. So, if the burst pipe causes water to ruin your antique piano, personal property coverage would help with repair costs.
Professionals in Water Damage Restoration.
iDry approaches water damage very scientifically. To determine if your property will need to be replaced or if we are able to restore it, we evaluate the following:
-The amount of property damage present
-The degree to which contamination has occurred (what kind of water we are dealing with)
-Water damage restoration costs vs. the cost of replacement-what makes the most sense financially
Regardless of how the damage is treated, if not acted upon promptly you could be facing major financial and health burdens.
One of the major concerns when dealing with the damages caused by water is the onset of mold growth which can be extremely dangerous for your home and family.
Response Matters. Our Technicians are Standing By. 
The water damage restoration cost to repair any damages incurred by water will depend on many factors, most importantly, the extent of the damage to the home and whether the materials can be repaired or will need to be replaced.
If damages are extensive and emergency services were delayed in getting to your home, there is a higher likelihood that you will be paying a higher bill for the damages and that materials will need to be replaced.
Fortunately, our emergency response services are available 24 hours a day, with certified water damage technicians arriving at your home or business within 60 minutes. iDry Columbus – Your certified water damage restoration contractor.
Who to call for water damage restoration?
When it comes to mold, the key to prevention is to stop it before it starts. Mold grows rapidly on moist surfaces, and it begins within hours, not days or weeks, so prompt action is a necessity.
To prevent mold spores from taking hold and flourishing in your home during the process of water damage clean up, you need a company that is experienced, with IICRC certification in the proper methods mold inspection, prevention, and remediation. In possessing the IICRC Advanced Microbial Certification, we're confident in providing the very best in service to you and your home or business.
There are hundreds of different mold strains, not all of them are toxic. However, any kind of mold has the potential to cause negative reactions in humans and pets. Some people can be exposed to mold and never know it while others have severe allergic and respiratory reactions to contend with.
Anytime there is excess moisture in your home, mold will soon begin to grow and, if left untreated, will wreak havoc on your home and family.
Customer service is our number one priority, and we go above and beyond for each and every customer to ensure complete satisfaction with our work.
Our 24-hour emergency line makes dealing with the stress and anxiety of a water damage repair a little less worrisome. You can rest assured knowing that when you call our emergency line, a friendly representative will greet you and walk you through the water damage restoration process.
Cost for Water Damage Restoration?
We price our services competitively and affordably. We understand that no one plans for a water disaster to strike their home and having the funds to properly remedy the situation is not always easy.
We serve all of Columbus and the surrounding areas. Not sure if we serve your area? Check out our guaranteed service areas on our website for a complete listing of coverage areas.
"Does my insurance policy cover this?"
 We never tire of the question and understand why it's asked. Most insurance policies are extremely difficult to decipher in your spare time, even worse during the chaos created in your home or business after the discovery of a water leak or broken supply line affecting your property. Nearly two-thirds of our clients do not know as to whether or not they have insurance for water damage.
Insurance for Water Damage 
Sewer backup, sewer and drains, sump pump backup – Just a few of the many names that most insurance carriers use when describing the "addendum" or "rider" that provides coverage for water damage caused by these events. Many of these addendum's carry minimal coverage, some do not provide coverage for damaged personal property at all while some limit your total claim to as little as $2500.00. Keep in mind that there is no coverage provided for water damage caused by seeping or entry through the foundation. The best advice is to contact your agent before you have a potential water damage claim and inquire as to these addendum's and the coverage amounts available.
Water Damage. Response. Restoration. Guaranteed.
The water damage to your home or business comes in many different forms from a supply line break or sump pump back up to a minor leak undiscovered until the damage has occurred. At iDry Columbus we set out with the mindset of performing restoration differently. Placing an emphasis on continual education in the field of water and mold damage, studying the secondary effects on structure and personal property, and how best to prevent ongoing damage in your home or business.
Raised in Columbus, Ohio, we feel a great sense of pride in providing water damage response and restoration or mold removal services in many of the communities we grew up in. With thousands of restoration projects successfully completed, creating iDry Columbus was a simple decision. It was a way to use the knowledge we've gained through experience and education to provide a restoration service the residents and local business owners of central Ohio could be proud of.
From providing onsite same day estimates to utilizing technology in mitigating any damage, it's doing restoration differently. That's Guaranteed.
Filing an insurance claim? Protect yourself, your home, or your business and ensure that you have the proper documentation. Pictures are the most important and should clearly identify the cause of loss and ensuing damages at a minimum. Do not discard any personal property without the approval of your insurance carrier and never sign a contract without an upfront written estimate. It's your right under Ohio law. * Consumer Sales Practices Act
Understand why knowledge makes a difference in water damage response.
Sudden water supply line breaks, sump pump backups, toilet overflows, flooded basements and the like often affect and damage porous building materials in a matter of minutes. Molds can form in a matter of days and a matter of hours under the right conditions.
With that in mind, time is of the essence and delays impact the ability of mitigating any damage as well as the time needed to restore your home or business. In fact, timing is a factor in the classification of water along with its ability to change that classification the longer over extended periods of time.
Classifications as defined by the International Institute of Cleaning & Restoration:
Per the IICRC's S-500 published standard, water damage has been further defined into three distinct categories:
Category 1 – Industry Referred to as "clean water."

Defined as water resulting from a clean and sanitary source, such as sink faucets, toilet tanks, drinking fountains, etc. *Time and contact with building contaminants can quickly degrade a category one water loss to category two and beyond.

Category 2. Industry referred to as "gray water."

Defined as having some level of contaminants that can or may cause illness or discomfort if ingested. Examples often include dishwasher or washing machine overflows, backup from sink drains, and toilet overflow with some urine but not feces. *As with category one, time and contact can further degrade the definition to a category three.

Category 3. Industry referred and quite likely everyone else to as "Black Water or Sewage Water"

Category three is the worst classification is very damaging and is grossly unsanitary. Potentially causing severe illness or death if ingested. Sources include sewer backup, flooding from rivers or streams, toilet overflow with feces, and stagnant liquid that has begun to support bacterial and microbial growth.
The IICRC publication of standards further defines water damage into classes:
Class 1 – Defined a being the lowest and easiest to deal with, this has a slow evaporation rate. Damage to only part of a room or area that was affected, there is little or no wet carpet, and the moisture has only affected materials with a low permeance rate, such as plywood or concrete.
Class 2 – Defined as having a fast evaporation rate, this level affects an entire room, carpeting, or carpet padding, the moisture has wicked up the walls at least 12", and there is water remaining in structural materials.
Class 3 – Defined as having the fastest evaporation rate, and ceilings, walls, insulation, carpet, carpet padding, and sub-floors are all saturated.
Class 4 – Defined as specialty drying situations, which means there has been enough liquid and time to soak materials with very low permeance, such as hardwood, brick, or stone. *Many crawlspace areas would fall into this class as well.
Water Damage Cleanup Services Near You