Expert
Sewage Backup Cleanup


- Minimize damage and protect property.
Sewer backups may be a stressful and intimidating experience for any property owner. That is why iDry Columbus is here to assist you. We understand the difficulties and complexity associated with sewage backup cleanup, and we have the knowledge, experience, and equipment to tackle any project, large or small.
We will be there to guide you through the full process from the moment you call. We'll analyze the situation, devise a strategy, and operate swiftly and efficiently to limit damage and avoid further contamination. Our staff takes all essential procedures to ensure the safety of everyone involved in the process, including the use of suitable personal protective equipment (PPE).
At iDry Columbus, we realize how stressful and difficult dealing with a sewage backup can be. That is why we approach each assignment with compassion and understanding, prioritizing the needs of our clients. We provide sewage backup cleanup services 24 hours a day, seven days a week, so you can be assured that we are always available to assist you. Please contact us to learn more about our services and how we can assist you in restoring your property to its pre-loss condition.
Professional Sewage Backup Cleanup - Contact Us for Help Today!
24/7 Emergency Response Services
IICRC Certified Technicians
Free Estimates – Xactimate™ Technology





Full Service - Sewage Backup Cleanup Services
– If you have sewage or are suffering from a sewage backup in your home or business, it's important to contact a professional as soon as possible.
As a professional sewage backup cleanup company in Columbus, iDry Columbus offers many expert and specialized services such as HEPA air purification, deep cleaning, disinfection, and deodorization of the affected area(s). * Hydroxyl Deodorization Services are Now Available Throughout Central Ohio!
From toilet overflows to drain line backups; sewer water is not only harmful to homes and businesses, but they are also potentially bio-hazardous situations that can create serious health concerns due to germs, bacteria, and viruses and should always be handled as an emergency.
When it comes to sewage damage, time is of the essence. The longer you put off calling a professional the more and more damage is being done to your home or business and while the cost of repair gets more expensive and the health concerns when living in this environment continue to grow.
Sewage water – commonly referred to as "Black Water" can also cause long-lasting damage to the building's structural items such as beautiful hardwood floors, drywall, and ceilings. A professional sewage cleanup company will have the proper equipment and training to properly clean and disinfect your home or business.
What Cause Sewage Backups?
Sewage backup cleanup is a complex and difficult process that must be done with the necessary expertise, experience, and equipment. We are a team of sewage backup cleanup professionals at iDry Columbus, and we have the knowledge and resources to manage any sewage backup cleanup project, large or small.
Sewage backups can occur for a variety of causes, including sewer line obstructions caused by tree roots, waste buildup, or foreign objects, damaged or collapsed sewer lines, extreme rainfall or flooding, and faulty septic systems. Whatever the source, it is critical to address the problem as quickly as possible to avoid further damage and associated health risks.
Professional Sewage Backup Cleanup Companies
Our Sewage Backup Cleanup Process
When you choose iDry Columbus for sewage backup cleanup, you can expect us to begin by assessing the situation and developing a plan of action. Our team will take all necessary precautions to ensure everyone's safety, including wearing appropriate personal protective equipment (PPE).
We'll then start the cleanup process, which usually involves the following steps:
Step 1: Remove Standing Water and Debris
Using industrial-grade pumps and vacuums, we will remove any standing water and debris from the affected area. This will help us get a better look at the damage and start the sanitization process.
Step 2: Sanitize and Disinfect the Affected Area
Sewage backups can introduce harmful bacteria and pathogens into your home or business, which is why it's crucial to thoroughly sanitize and disinfect the affected area. We'll use specialized cleaning products and equipment to ensure that all surfaces are properly cleaned and disinfected.
Step 3: Dry and Dehumidify the Area
Excess moisture can lead to mold growth and other secondary damage, which is why we'll use specialized drying and dehumidifying equipment to ensure that the affected area is completely dry.
Step 4: Repair and Restoration
In some cases, sewage backups can cause structural damage or other issues that require repairs. Our team is equipped to handle all necessary repairs and restoration to get your home or business back to its pre-loss condition.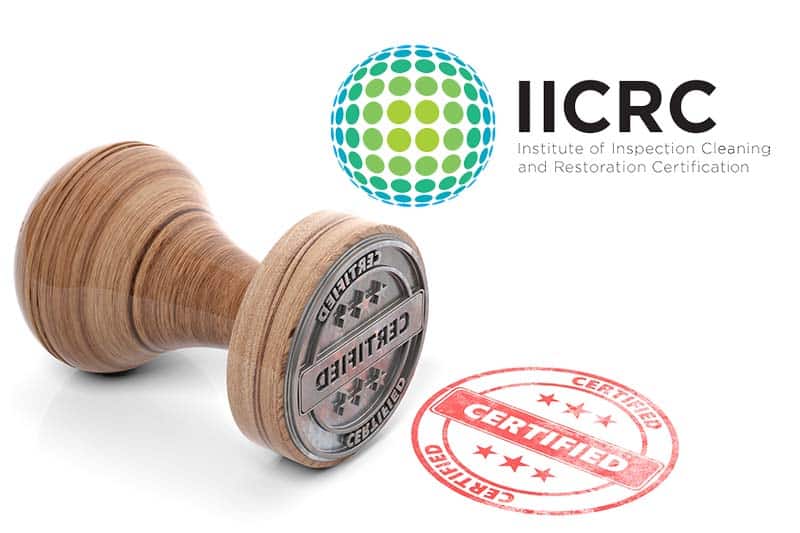 iDry Columbus – 24/7 Water Damage Services
Experts in Restoration & Sewer Line Backup
Certified Sewage Cleanup Columbus Oh – 24/7 Emergency Services Available – Free Onsite Estimates 
Frequently Asked Questions
What is water damage restoration?
Water damage restoration is the process of returning a property to its pre-loss condition after it has sustained water damage. This might entail removing standing water, drying out the damaged area, and fixing any damage.
How long does sewage backup cleanup take?
The length of time it takes to finish sewage backup cleaning is determined on the magnitude of the damage. We'll work swiftly and effectively to limit the damage and avoid future contamination, but the total procedure might take several days.
Can I handle sewage backup cleanup myself?
It is not advisable to manage sewage backup cleaning on your own. Sewer backups may introduce toxic bacteria and pathogens into your house or company, posing a health risk. It is recommended to hire a professional sewage backup cleanup agency to do the job.
What equipment is used for sewage backup cleanup?
For sewage backup cleanup, specialized cleaning solutions, industrial-grade pumps and vacuums, as well as drying and dehumidifying equipment, are employed. Our staff use cutting-edge equipment and technology to ensure that the project is completed swiftly and efficiently.
Can you handle sewage backup cleanup emergencies?
Absolutely, we provide sewage backup cleaning services around the clock. Sewage backups may occur at any moment, and we are here to assist you in completing the cleanup procedure and restoring your house or company to a pre-loss state.
In what areas do you provide service?
At iDry Columbus, we provide fast and reliable sewage backup cleanup solutions to homeowners and businesses in Columbus, Ohio, and nearby areas, such as New Albany, Gahanna, Westerville, Pickerington, Hilliard, and Dublin.
If you need to deal with sewage backup on your property, don't hesitate to contact us. We can conduct a thorough assessment of the damage and provide you with a customized plan to remove the water and restore your property to its pre-damage condition.
To learn more about our sewage backup cleanup services, you can browse our local pages dedicated to each area we serve:
We are dedicated to providing our clients with top-notch sewage backup cleanup services. Whether you are dealing with a minor or major sewage backup issue, we are here to help you solve the problem and restore your property to its pre-damage condition.