Sewage Backup Cleanup / Toilet Overflow - iDry Columbus
– If you have sewage or are suffering from a sewage backup in your home or business, it's important to contact a professional as soon as possible.
As a professional sewage backup cleanup company in Columbus, iDry Columbus offers many expert and specialized services such as HEPA air purification, deep cleaning, disinfection, and deodorization of the affected area(s). * Hydroxyl Deodorization Services are Now Available Throughout Central Ohio!
From toilet overflows to drain line backups; sewer water is not only harmful to homes and businesses, but they are also potentially bio-hazardous situations that can create serious health concerns due to germs, bacteria, and viruses and should always be handled as an emergency.
When it comes to sewage damage, time is of the essence. The longer you put off calling a professional the more and more damage is being done to your home or business and while the cost of repair gets more expensive and the health concerns when living in this environment continue to grow.
Sewage water – commonly referred to as "Black Water" can also cause long-lasting damage to the building's structural items such as beautiful hardwood floors, drywall, and ceilings. A professional sewage cleanup company will have the proper equipment and training to properly clean and disinfect your home or business.
Full Service - Sewage Backup Cleanup Services
Our water damage professionals will carefully inspect your property and the surrounding areas to identify the extent of the damage.
We will also determine what materials have been damaged and how contaminated the area is.
We will then develop a plan for the cleaning and restoration of your property to its original condition.
We make sure that your property is up to code and safe by following all safety requirements and health laws.
Sewage backup can cause pollution and create unpleasant and difficult-to-manage problems. The sewage backup professionals at iDry Columbus will work quickly and efficiently to clean your home or business and prevent the health hazards often posed by bacteria, viruses, and microorganisms found in a sewer backup.
Professional Sewage Backup Cleanup Companies
As experts in sewage cleanup in Columbus, Ohio, it's our job to ensure that you can come home or back to work safely and that your property is restored to its pre-loss condition.
Our specialists work efficiently to:
Quickly assess and contain any damage to prevent accidental exposure in unaffected areas.
Identify the cause of loss and work to stop any ensuing property damage or loss.
Inventory, photograph, and remove any damaged and non-salvageable debris.
Sewage removal – extract standing water or sewage from the property.
Remove any non-salvageable porous items that were affected such as drywall and carpet and padding.
Preclean using an environmentally friendly prewash to reduce any remaining bacteria, virus, or contaminant(s).
Set up state-of-the-art drying equipment and monitor the drying conditions daily.
Ensure that all damaged areas and surfaces are completely dry, properly disinfected, and sanitized.
Cleanup and property repair water damage to your home or business.
Hiring professionals limits the risk of disease and infection preventing the spread of disease and protecting your home or commercial property from further damage. We the knowledge and experience to safely and effectively have the know-how to clean up your worst sewage messes!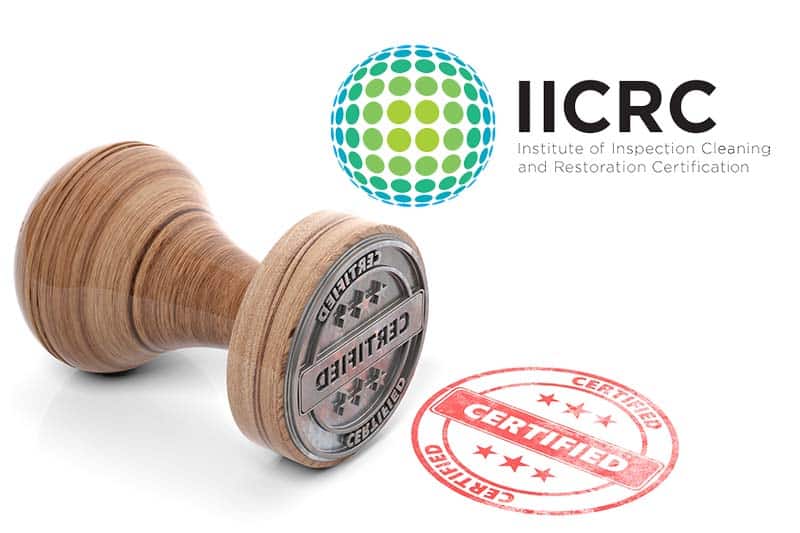 iDry Columbus – 24/7 Water Damage Services
Experts in Restoration & Sewer Line Backup
Your sewage drainage system is made up of several components that are critical in working together to remove wastewater from your home or business, when one of these components breaks down, becomes clogged, or broken; sewage backups occur. Most property owners won't realize there's a problem until the backup occurs.
Sewer lines that are broken or falling
The sewage pipes are broken by tree roots.
Sewer pipes are backed up due to clogged drains.
Flooding overburdens and jams the sanitary sewer.
Septic tank backup or overflows.
Having your plumbing checked by a licensed plumber to ensure drain cleaning using hydro jetting and verify that your sump pump is working on a yearly basis.
Keep the number of emergency drain cleaning services nearby. iDry Columbus – Call 614-810-0000
What to do After a Sewage Backup
Whether you wish to hire sewage restoration services or attempt DIY sewage cleaning, the following precautions must be taken as soon as you identify the problem.
If the spill is minor and manageable, you may be able to clean it up yourself. However, remember that damage restoration is a difficult and dangerous job, so only attempt it if you are confident, you can handle it.
Evacuate the area. Prevent unnecessary travel through the area by unprotected individuals, especially young children, the elderly, and pets, and keep them out until the area is properly restored.
Turn off the utilities. If it's safe to do so, shut off the power to the area. Contact a licensed electrician if you are unsure or the situation appears unsafe.
Turn off your furnace and air conditioning system. Prevent cross-contamination of potential health hazards and bacteria throughout your home or business.
If it's safe to do so, open as many doors and windows and allows for outside air to circulate preventing a build-up of odor that could permeate your personnel property such as clothing, fabrics, and furnishings.
Take photographs. Document the damage and inventory any loss of personal property before disposal. Having detailed notes, photographs and content inventories will be critical should you decide to file a property damage claim with your insurance carrier.
Contact iDry Columbus for help. Sewage or "black water" must be contained and extracted and removed prior to any plumbing repairs being made.
For the health and safety of you, your family, and others – personal protective equipment such as Tyvek suits, gloves, and a respirator should be required of anyone entering the area while contamination is present.
Sewage water is a dangerous cocktail of bacteria, viruses, and microorganisms that can make you seriously ill if it meets your skin. Protect yourself by washing up thoroughly in the event of an unfortunate encounter. Cleanse not only with soap and water but also disinfectant to be sure!
If you live in high-water or flood zones, you should check the components of your drainage system more regularly.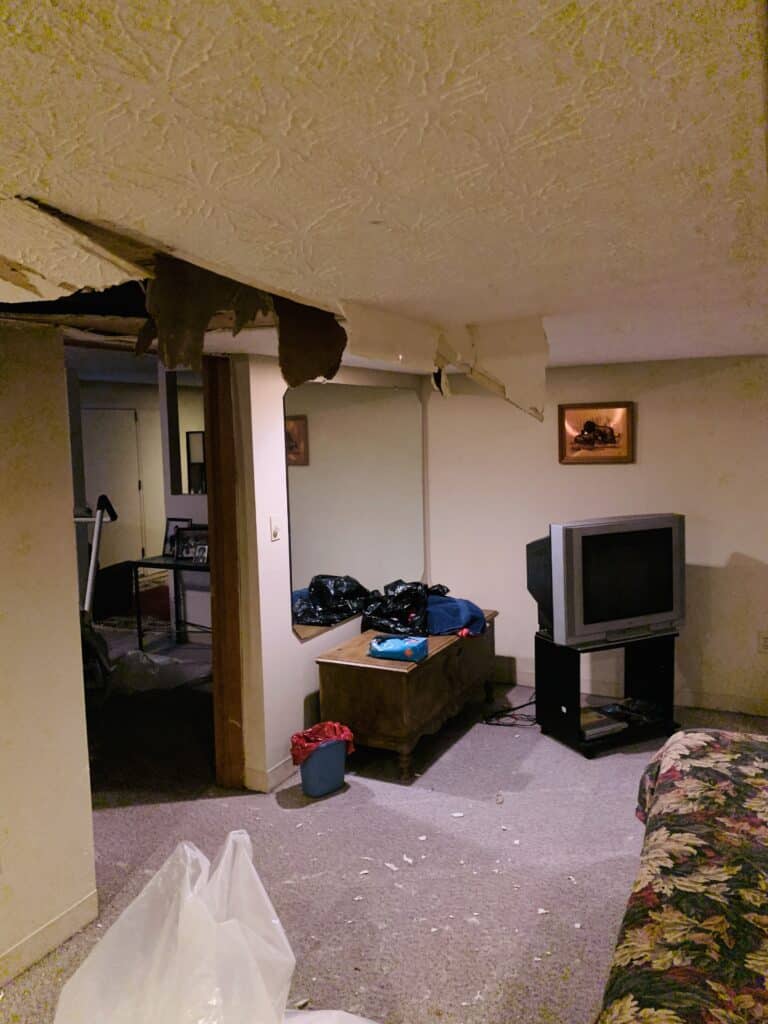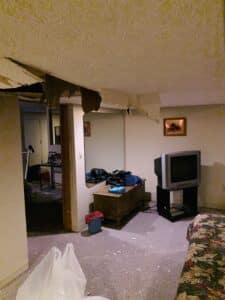 What Does Sewage Backup Cleanup Cost?
Restoring a sewer line or sanitary backup can be an expensive and complex venture – toilet overflows average around $1500, but when you factor in services like extraction, demolition, drying & cleaning for an entire basement the costs soar to upwards of $20K.
Some insurance companies exclude coverage for flooded basements resulting from water backups. Be sure to check your insurance policy and verify insurance coverage for water backup with your insurance agent now before you need it.
Sewage Cleanup Services near Columbus, OH.
Time is of the essence. iDry Columbus is available around the clock and local to you with an average response time of less than an hour. With a team of expert technicians, you can be confident that we will be thorough in our work, responsive to your needs, and an expert in sewage water cleanup.
Teams work with specialized cleaning and sanitation equipment:
HEPA Filtration (high-efficiency particle air) – Hospital-grade filtering equipment that traps and prevents cross-contamination.
Truck Mounted Extraction – Powerful extraction system that removes the water from your home or business quickly and disposes of it safely offsite.
HEPA-Filtered Vacuums – Safely remove contaminated debris with vacuum filtration that blocks up to 99% of bacteria and mold spores that normal shop-vac equipment would cause to become airborne.
High-Efficiency Dehumidifiers – Professional grade drying equipment to reduce the humidity and remove excess moisture from the environment to assist in drying and the prevention of mold.
State-of-the-art Air Movers – Low voltage / high CFM airflow assists in moving any remaining moisture toward evaporation.
Moisture Monitoring – Building materials are continually monitored using sensitive moisture monitoring equipment including infrared technology that allows our technicians to find any hidden or trapped pockets of water damage.
Do you need water damage restoration services because of an overflowing toilet, backed-up sewer system, or failing septic tank? 
Contact the water damage experts at iDry Columbus to get your home or business back to normal as quickly and safely as possible!
Certified Sewage Cleanup Columbus Oh – 24/7 Emergency Services Available – Free Onsite Estimates