Mold and mold removal services have often become a hot topic for local news coverage and is hotly debated in the medical community. The health and safety of your home or business could be at risk and most insurance policies have an exclusion for mold and bacteria.
Due to the lack of local law or regulation, some mold removal companies have started offering to remove mold and offer remediation services without the needed experience or education. Often, leaving your property in a worse position than you started. If you have a mold situation in your home or business, you need certified mold removal professionals, who can safely and effectively take care of the problem.
As mold remediation experts, we use the most advanced tools and equipment in the industry and apply systematic best practices we've developed over the 20-plus years we've been in the removal and property restoration business. Free Mold Inspections are available should you need one.
We have the tools and equipment to effectively get rid of mold and mold spores properly. If the mold growth covers more than 10 square fee; you should strongly consider the guidance of a professional remediation company or mold removal contractor.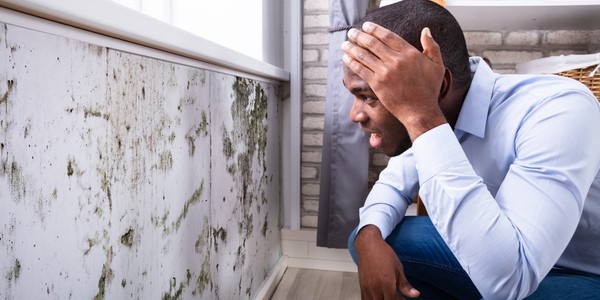 Basement Mold Removal Company
What are the factors that affect the cost? The amount of work required to clean and remediate your mold problem is often dependent on the extent of the damage. Small areas of mold on glass or tile surfaces can be cleaned and remedied easily, while infected materials require a more intensive cleanup process. You can also expect to pay more if you have flooding caused by contaminated water.
The average cost of mold remediation varies, but it can range from $75 to $3,000. Cleaning up a small mold infestation may only cost a few hundred dollars, while repairing porous areas may cost hundreds, even thousands of dollars. Depending on the extent of the damage, a mold remediation plan may include replacing porous materials such as drywall, cabinets, and furniture. Repairing the damaged areas will likely be cheaper than replacing them entirely.
The EPA recommends using non-chemical techniques to remove the mold. This involves scrubbing away visible mold spores with a mixture of detergent and water. After cleaning up the mold, repair any water leaks and remove porous materials. If you're removing the mold yourself, make sure to wear gloves and protective gear.
Mold Removal Columbus, Ohio
If you're dealing with a toxic mold problem, the average cost of mold remediation is between $500 and $3,500. However, the cost can vary greatly, especially if you have to remove items and replace them. In some cases, the cost is higher because the problem may have resulted from a malfunctioning septic system, which requires invasive testing and additional cleaning of the area. The removal and remediation process can take a few hours or several days, depending on the amount of mold and the type of material involved.
If you don't feel comfortable cleaning up the mold, it is best to hire a professional to do the job. Professionals charge more to clean a large area, but if the mold is only on one or two areas, you can likely do the job yourself with the help of cleaning supplies and protective gear.
If the problem is more extensive, you may need to replace the structural materials of the home, including walls and floors. Some remediation projects require the replacement of a single structural component. The costs associated with remediation will depend on the severity of the mold damage, the level of corrosion, and the materials that have been affected. Once the mold spores have caused significant damage to the materials, a complete repair will cost anywhere from $10,000 to $30,000.
Mold Removal Companies Columbus
When hiring  professionals to handle your project, it is important to find out which state licenses the company has in your area. Also, be sure to find out what kind of experience they have. A good mold expert will be able to prevent further mold growth by inspecting the property and applying water damage remediation techniques. A good mold removal expert should be able to offer both affordable and quality services.
Black Mold Removal Companies
Let's ask Google…
The results are astounding and range from heavy handed franchises to small one-man operations while their websites do little in offering actual advice or consultation in the proper remediation of mold. Many will offer to remediate an area without even ensuring that the actual cause of loss has been corrected.
Doing this will cost you money and will likely result in a failed remediation wherein you are left with the damage and no guarantee of service or results.
While we understand that having a black mold issue in your home or business can have detrimental effects on the occupants, take a moment out and arm yourself with the proper background information, as well as the right questions to ask when seeking any black mold removal company that may work in your home or business.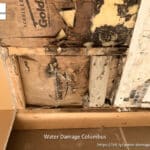 Always ask about the removal costs for mold remediation and inquire whether or not the estimate is based on the costs per square foot.
Our goal is to prevent mold growth to improve indoor air quality.
Unfortunately, in Columbus and the surrounding communities there are no laws or restrictions regarding the licensing or restrictions regarding remove mold remediation or testing criteria. This leaves you, the home or business owner on your own to not only educate yourself but to also choose any remove mold remediation vendor wisely.
There is good amount of information available to you on the internet and we are always happy to give advice or simply answer questions.
Please visit our most frequently asked questions page, the published EPA guidelines for remediation and ask for IICRC Certification.
DIY Mold Removal – (Do it Yourself) –  A Fair Warning
Experience: We cannot state this one enough. Ask any potential vendor about their experience. While there are many certifications, training courses, and online classes available, not many can contend with a vast amount of experience in the field itself. Do not just take their word for it, ask for recommendations and contact them to ask about their mold removal standards and their mold remediation process and mold removal controls.
Follow up on any reviews for further research and ask if the person you are talking to is actually going to be onsite for the duration of the project or simply a salesman before moving on and bringing in an inexperienced crew for your project.
The IICRC is a great resource of information and certification however, like many others, the onset certification for mold damage is a simple 3-day class. Would you want someone in a position that could affect your property, your health and that of your family and/or employee with only a 3-day certification?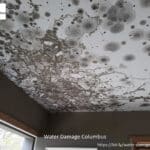 The IICRC does have an advanced certification called "Advanced Microbial Remediation Technician" or AMRT for short and should be, at a minimum a starting point in any experience conversation. This certification not only requires a prerequisite in mold damage certification but adds an element of time in the field as well. For instance, a masters certification requires a minimum of 3 years from the date of your first certification
In absence of state and city law, many consumers are left with what resources of information  may be available online or they may ask their insurance company for a recommendation * Some states require additional certification and licensing for removal companies.
Keep in mind that this page will continually be updated as new links and valid information becomes available so check back often.
Black Mold Removal Cost
Black mold removal cost can vary greatly and is based on a number of variables such as origin source, the amount of property damage, if there has been a microbial spread to other parts of the residence or business. We've seen average claims from $1500.00 for a small mold remediation project to well over $25,000 for larger commercial mold remediation projects. 
Black Mold Inspection & Testing Services
---
Allowing a remediation vendor the opportunity to pass/fail his or her own work is akin to giving someone the opportunity to grade their own test except this time, your health could likely depend on it.
Pre-Testing: While the practice used to be a common theatrical used by many home inspection companies, many would simply use a swab test in hopes of finding "black mold", odd how most other type of mold didn't seem to qualify in their assessments; we don't see or hear much of the practice today. In our 20 years of experience, we do not and have not ever recommended pre-testing to determine or identify the species of mold in a home or business.
The common thought being that if you see mold and mold is destroying the walls of your home or business, climbing across the porous materials and affecting your health, do you really care what "kind of mold" it is? Unless there is an underlying medical reason, save yourself the upfront money in testing it. You're likely going to remediate it anyway.
Mold Test Types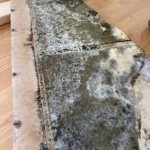 Swab or Surface Testing: Swabs are used to gently take a sample directly from the surface of suspect area before being sent to a laboratory for


identification. Results will vary based on where and how the sample itself is taken. There is no guarantee that the sample taken will identify every species of mold growing in your home or business as the results are limited to what is collected by the swab. Unlike air testing, swab/surface testing cannot identify or determine the exact concentration of the amount of mold spores in the air itself.

Tape Sampling: Similar to swab/surface sampling in that only the sample itself is identified under analysis. The use of these types of sampling methods often see the sample taken from visible damage and mold and not where prime conditions exist for mold growth such as behind your kitchen cabinets or a supply closet behind the sink.

Inspectors and remediation companies tend to collect samples which are easy to see, such as "black mold" and may miss identifying other molds during the process. These molds, such as Aspergillus, Penicillium are often more important and can be a greater risk to your health.

Vacuum Sampling: Often used to take a direct sample from porous materials such as upholstery and carpeting and has limitations on hard surfaces. The vacuum itself can destroy the structure of the mold species making identification difficult. Vacuum sampling for mold removal often leads to an overloaded sample that includes people and pet dander, dirt, and debris making the correct identification impossible.
Culture Sampling: Most molds will not grow on a culture not matter how hard you try. Culture sampling is made up by introducing a sample of the mold from your home or business onto the sample itself, closing the cassette and using a laboratory to identify any grown species within a given timeframe. The mold growing on the sink cabinet in your bathroom is almost certainly not growing on the same material as what is in the culture.
Air Sampling: Most often used sampling method outside of swabs and is often used for clearance testing after a project has completed. While air sampling for mold give the laboratory the ability to identify species and quantity, the sample area itself changes by the minute. Simply opening a door or window, or turning on the HVAC could result in dramatically different samples.
Mold in crawl space removal
The rise in indoor environmental health issues emerged due to new building codes in the 1970s that called for reduced energy and greater insulating factors when building built homes and businesses. As the structures became more airtight, it became more and more difficult for indoor air to exchange with outdoor air, and this increase the amount of overall indoor contaminants. Suddenly, "Sick Building Syndrome" became a thing and those with mold allergies suffered reactions every time they would enter.
How do you feel at home? Do you feel good? Can you breathe freely? No headaches?
Headache? Itchy eyes? Running Nose? No, it is not likely to be just a case of the Monday morning blues. They are one of the many symptoms that signal Sick Building Syndrome (SBS). Mold may be the root cause of your issues.
Heating, ventilation, and air conditioning (HVAC) systems, contaminated HVAC supply lines, hidden leaks, untreated mold damage, moldy ceiling panels and mold behind wallpaper etc. are all affected areas.
Sick Building Syndrome is hard to diagnose sometimes. You may need to call qualified company such as ours. We hold the Advanced Microbial Certification (AMRT) from the Institute of Inspection Cleaning and Restoration Certification (IICRC) and have years of experience of remediation projects in hospitals, retirement facilities and residential properties.
Mold Remediation Companies Columbus
Most homes and businesses in Columbus and throughout the state of Ohio, will have a mold problem at some point or other.
Some good news. With a little education and precaution, you can solve minor mold problems yourself and not have to call a company.
Depending on the materials affected and the size of the area, you can find many publications that will guide you  through a successful cleaning process. Like anything you read on the internet, research it again and again for safe measure.
You can visit the EPA or check out the New York City Guidelines in mold remediation. Of course, we're also happy to help and arrange a no-obligation onsite inspection.
When you remove mold improperly it can create a big problem with mold spores. The mold spores can easily spread within your house and create mold growth. 
Today, anyone who owns a shop-vac and household chlorine bleach is advertising themselves as a qualified company. This practice is leaving desperate property owners with homes and businesses that are in worse condition than they were before.
Some owners have even abandoned their property altogether after an unsuccessful removal job. Even worse than this, they must disclose the attempted removal. They often have major trouble finding a buyer for the property unless they offer large discounts.
Pro-tip: If you suspect you have a mold problem of any kind in your home or business, you should contact an experienced removal company in the region (mold damage restoration companies such as ourselves often provide this service). Insist on seeing certifications, past projects, and positive online reviews from successful remediation projects.
Water damage and mold growth problems go hand in hand. If you don't address moisture-related issues, they'll lead to the discovery of microbial growth later. You can be certain of that.
Mold Removal Companies Near Me
It is important to find mold removal companies in your area that have highly-qualified technicians AMRT Certified "Applied microbial remediation technician" . iDryColumbus has certified technicians that can help you manage mold growth, and even assist with your insurance claims. Our mold remediation company employs specialized technicians that can remove water damage and odor. They also specialize in residential restoration and customer service.
Although homeowners insurance may not cover mold removal, it might pay for the services if the cause is covered. Insurance policies often cover water damage caused by a sudden burst pipe. Mold removal can be difficult. It is possible for the mold problems to reappear if they are unable to pinpoint the cause. You can control damp conditions with a dehumidifier in this case.
After the problem is identified, mold removal can begin. The first step is to get rid of any mold-causing materials. To disinfect surfaces, a biocide (or antimicrobial spray) will be applied. A "mold removal spray", which claims to be able to eliminate mold, is not recommended. After this step is completed, mold remediation must be dried using dehumidifiers and air movers to remove any excess moisture.
The Department of Labor has laws that protect consumers and make sure professionals are licensed and properly trained. The law also requires that mold cleanup projects must be completed in three steps: assessment and remediation and clearance. These steps are essential for your safety and that of your family. A mold remediation company should not perform both assessment and remediation on the exact same property in some states to comply with legal requirements. They can however perform post-cleanup assessments if necessary.