Water Clean Up - Water Damage Repair Mount Vernon, OH
There are so many ways water damage and mold can impact you.
Your home, your health and your pocketbook all are affected. So choose a reputable water damage and mold remediation specialist in Mount Vernon, OH to protect you, your health and your home as soon as you notice any signs of trouble start appearing. It is never too early or too late to call us, we are just a phone call away. We offer free estimates too! We are open 24/7 for emergency services and serve all of Central Ohio.
Water Damage Restoration Mount Vernon
– Water damage can come from many sources, examples would be:
* Leaky roofs
* Storm damage
* Overflowing gutters
* Burst pipes
*Water damage ceiling collapse
*Toilet and bathtub overflow
* Washing machine or dishwasher
Listed above are just a few of the sources we have received from our customers and how water damage they have experienced in and around their home or business.
Water damage if not cleaned up and dried out promptly correctly will lead to mold growth which in some cases could lead to symptoms ranging from mild to severe health hazards.
In addition to water damage services we also offer mold cleanup services. Mold growth following water damage is most common when water damage is not cleaned up properly or promptly, promptly and quickly is key!
Damage Restoration in Mount Vernon
Here are some quick tips and maintenance suggestions you can do to help keep you and your home safe from water damage and keeping you free from the water damage repair cost left behind.
– Check your appliances and the connections regularly for leaks, especially your washing machine, dishwasher, and refrigerator.
– Inspect your plumbing regularly for leaks and cracks.
– Be sure to fix any leaks or cracks as soon as possible to prevent further damage.
– If you live in an area that is prone to flooding, be sure to take precautions and have a plan in place in case of an emergency.
– Install a back up sump help remove water from your basement in the event of a flood.
-Keep a second sump pump around the house for when your current sump fails.
Water damage and your insurance company – the in and out's of what you need to know.
Did you know that most homeowner's insurance policies do not cover flooding? Many insurance policies come as a basic policy and it is up to you to decide if you want and need any extra's over and above the basic's. If you live in an area that is prone to floods, it is most important to get flood insurance.
Even if your home is not in a flood zone, it can still be damaged by water. That's why it's important to read and understand your policy and what it does and will not cover.
A good rule of thumb is to call your insurance agent about 30 days prior to your annual homeowners insurance policy. You want to be sure you have enough coverage for your merchandise. Back up of sewer and drain coverage is also something you want to be sure to ask for. This type of coverage is not always included in your basic policy and will need to be added on as an endorsement.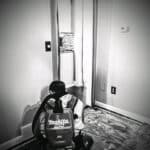 You might be thinking about buying a house that is showing possible signs of stains on or around the ceiling and drywall areas. Water damage ceiling stains and water damage repairs as a whole can be dangerous, backbreaking and just plan dirty mess. You might be looking for water damage repair Mount Vernon and you are asking yourself if the water damage can be repaired or even worth repairing at all.
These are all great questions to ask a professional before you decide to jump into a project that could potentially cause many more problems down the road if not done with speed and accuracy! Call us today for a free water damage or a free mold quote! We are happy to give you a free verbal estimate today for any of our restoration services in Mount Vernon Ohio.
What does water damage repair Mount Vernon cost these days? The cost of water damage repair can vary greatly depending on the size and extent of the damage as well as the type of materials affected.
The first step is to call a professional water damage repair company to come out and assess the damage. We have the tools needed to give much needed accuracy rather then guessing if a area could still be holding water and humidity behind walls or under the carpet and pad. After assessing the situation you will be prepared and able to give you a much more clear idea of what needs to be done and how much it will cost. A general rule of thumb you can expect to cost you is about 1,500-10,000 dollars with a lot of variables in between.
As you are searching for a company keep in mind that choosing a water damage repair company that is near you will be able to respond to your emergency quicker then a company that could be hours away. Drying equipment is needed to dry the water damage area and will be left behind for 3-7 days depending how large and difficult the area is to dry. These means monitoring the equipment during these 3-7 days of drying. When water damage happens timing is everything! The longer the water sits in your home the more chance for mold growth and other bacteria to start growing and causing you and your family health problems just for starts.
During the drying process the equipment will be monitored and documented ensuring drying is on schedule and no problems are arising.
During the water damage repair process most likely you are able to stay in your home, but not always. This is why calling in a professional at the first time sign of water damage or visually seeing or the smell of mold is most important so that you are positive you know all the details before making any decisions.
Restoration Services in Mount Vernon OH.
Lets go over a couple of the most asked question about water damage repair that we have not yet talked about yet.
The answer to this question is not always absolute straight forward because each and every job is unique and very different. From water damage to mold removal each will present its own challenges, but a good rule of thumb would be if you see water or smell mold take action quickly.
How do I find a reputable company I can trust to quickly and safely clean up water damage in my home located in Mount Vernon Ohio?
Your local Mount Vernon Chamber of Commerce is a great resource when looking to find a local company. The Chamber is a great way to gather all kinds of information about your city and upcoming events.
Do you offer the emergency service for water damage restoration?
We pride ourselves on having a long history of satisfied customers. In addition to offering 24/7 emergency services for water damage cleanup, flood water cleanup & extraction, and mold remediation. We use environmentally friendly protocols and cleaning methods to ensure your home or business is not only "as it was" prior to the loss but better than it was when we're were finished.
Offering 24 hour services for emergency property damage services – structural drying – plumbing supply line breaks – toilet & sink overflows – sump pump backups – sprinkler line breaks as well as any other sudden damage caused by water.
Does insurance cover water damage restoration?
The answer to this question varies depending on your unique home or business owners' policy.
In general, insurance will help to pay for the emergency cleanup, water removal services as well as the repair expenses related to water damage if the damage was sudden and accidental.
This means, if you experience the unfortunate event of a pipe bursting and water drenching your ceiling, your insurance policy will most likely help you to pay for the related expenses.
Most insurance policies have two different types of coverages; dwelling coverage and personal property coverage.
Dwelling coverage will help to pay for damages to the structure of your home, like when a pipe bursts and your ceiling is compromised. Personal property coverage covers your personal belongings inside your home. So, if the burst pipe causes water to ruin your antique piano, personal property coverage would help with repair costs.
*Pro-tip: Most homeowner insurance policies offer *riders to a policy that offer insurance coverage for items that are excluded by a general policy. Be sure to talk to your insurance agent. For example – sump pump back up coverage.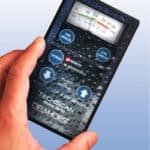 How much does water damage restoration cost?
It depends on a lot. The construction materials and other details could require replacement or repaired depending on the degree of the water damage. There are additional costs to be paid to repair or replace the materials that are damaged, including flooring, walls and appliances. The costs for these are listed below. For a more accurate estimate, consider the water damage you have experienced along with the estimated costs for repair and restoration. There are also several other factors that affect the costs of professional restoration.
Once the water damage has been repaired, mold remediation could be necessary. In some instances mold can require the removal or demolition of the affected material. It can also produce an unpleasant smell and could be harmful to your health and your home. There are ways to stop the growth of mold, so a professional can evaluate the damages and make an estimate before work begins. They will then begin the process of getting rid of the remaining wet materials, and stop further damage from occurring.
Alongside the cleanup and mold removal restoration of water damage can also include the removal of asbestos and other risks. Testing and inspections for asbestos will be necessary in addition to adding an additional $200-$3000 to the total expense of water damage restoration. These costs will differ based on the magnitude of the water damage and the extent of the severity. If you decide to work with a professional for the job, you could expect to spend an average ranging from $2500-$7500 or more for the complete restoration of water damage.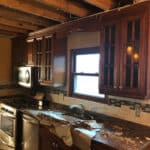 How long does it take for water damage restoration?
When the pipes in your home break then it's likely you returned home to a flooded home. The mold spores could begin to grow within up to a week. The mold spores may grow on door frames and flooring made of wood and many of the content items throughout your residence.
In order to repair the water damage, you will likely have to call an expert in water damage restoration.
Drying out your belongings is the first step, it's important to eliminate all water as soon as possible. Drying things out within 48 hours is a good way to stop the growth of mold. Open cabinet doors and windows in order to begin drying. If the problem is located within your home, you can use a portable dehumidifier or invest in a large dehumidifier to get rid of excess moisture.
The process of drying will differ for every home. For example, a single room with no structural damage could take as long as one month. A basement with a flood or a ruptured pipe could take between two and three weeks. The extent of the damage and speed at which it is spread will determine the length of time it takes to fix water damage in a house. The more extensive the water damage, the longer it will take to dry and repair.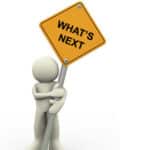 Can You Fix Water Damage?
You might be asking, "Can you fix water damage?" However, it's not as easy as it appears. You could make the damage even worse. There are many steps you can take to protect your property and yourself. Protective clothing, latex gloves, and safety goggles are essential. Continue reading to find out more about the best ways to rebuild your property after the water disaster.
Assess the extent of damage before you do. Damage to water can be result of flooding, leaky pipes, or foundation cracks. It is essential to contact an expert if water has reached the appliances or electrical outlets. It is difficult to repair water damage to appliances. A professional restoration company is the best choice if you are unable to shut off electricity immediately. They'll remove the any water and stop the growth of mold.
After you've taken away any damaged or damaged parts, clean the area.  It is vital to use a disinfectant in order to avoid spreading mold spores. This will help prevent mold from developing in the vicinity. You may need to hire an expert to wash or steam clean your carpeting and/or replace the flooring materials when there is a lot of water damage.