Mold Inspection and Testing Delaware
If you are thinking about tackling mold, researching all your options for an inspection and testing service can be overwhelming with so many choices available. A good rule of thumb? Choose different services for each step – use one company that specializes in mold inspections, and another solely focused on tests – you'll get more reliable data while saving time along the way!
Mold inspection is an integral part of identifying water damage before it causes structural deterioration or health complications. A complete and accurate assessment should always be conducted, efficiently uncovering the type, size, extent, and cause of any mold present in your space. Prompt action can help prevent costly damages to possessions as well as detrimental effects on health – all issues that effective remediation plans can address from the start.
Understanding what type of mold is present in your home and the number of spores that exist can be crucial to avoiding potential health risks. Microbial testing, a specialized form of mold analysis that looks at the DNA structure, is available but often costly; therefore it's important to consider some helpful tips when taking on such an endeavor.
The environment inside your home or business should be carefully regulated both prior to and after any mold testing is performed as the conditions required to conduct a proper scientific test of mold are extremely difficult to achieve in a home, so results will often vary from test to test, regardless of mold remediation efforts. For example, the results of an air test to examine the type and amount of mold spores in each sample can change and may vary from one day to the next. Many of these types of tests greatly depend on the conditions in your outdoor environment as a control sample. If it is raining outside when the mold test is performed, spore counts in that sample may be too low to identify properly.
Though it may seem like mold is an ever-present problem indoors, the truth of the matter is that in many cases, what you're finding has simply drifted in from outdoors. This means any given test could return a long list of species—not all of which are truly affecting your indoor environment.
The EPA has yet to establish an acceptable level of mold or spores within homes, even though exposure may be detrimental. The Columbus Department of Health and CDC suggest that testing for the organism isn't always necessary – a professional is recommended instead in order to identify areas where caution should be used.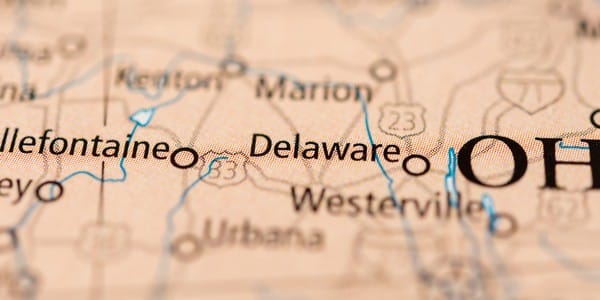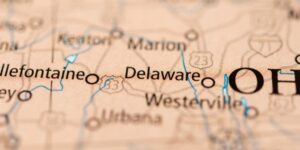 iDry Columbus – 24/7 Water Damage Services
Experts in Restoration & Prevention of Business Interruption
When Should You Get a Mold Inspection?
Mold requires certain elements for basic life. For mold spores to form, elements such as moisture, relative humidity, and a food source are required. The goal behind any successful mold removal would be to eliminate identify and remove these basic sources of life for the mold spore.
The residual effects of water damage often result in mold forming on surfaces and organic materials such as dirt, dust, and many fabrics. Some spores can survive and thrive in the air.
Investing in timely water leak repair and clean-up is the best way to protect your property from potential issues such as mold growth or structural damage. A certified IICRC professional should be contacted for proper restoration of any resulting water damage, ensuring that things get back on track quickly and efficiently.
Most people do not know there is a problem until they notice an odor. Some molds decay materials faster than others and often there is a smell. Mold could be growing behind your drywall, behind cabinets, and in areas that are difficult to assess. 
Do I even need a mold inspection?
Here are some situations that may benefit from having a mold inspection:
Visible mold growth is discovered.
A musty odor is smelled.
Building materials have been wet for several days.
An occupant has been diagnosed with mold allergies and they experience allergies within the space.
Someone sensitive to mold is moving into a home with a history of mold or moisture problems.
A home inspector has flagged moisture and mold problems.
A basement or below-grade floor has flooded or experienced seepage.
If you notice mold in your home or business in Delaware, it is a good idea to call an IICRC Mold certified professional to perform a mold inspection. Ask about any charges that may be associated with a mold inspection as most often these inspections should be free of charge though larger inspections, or in situations where the source and the amount of damage may be difficult to identify may have a cost.
What Happens During a Mold Inspection?
Mold inspection is, for the most part, a visual inspection of your home or business. Property damage experts suggest that a proper mold inspection be carried out using a flashlight, a moisture-detecting camera (thermal imaging), and a moisture meter for identifying the moisture content of any damaged materials.
A typical mold inspection in Delaware involves the inspector talking to the property owner about any areas where they have seen mold, or where there may have been moisture problems or water damage in the past. The inspector will go over the house thoroughly, looking in places known to be prone to mold growth. If there is a chance mold is growing in an inaccessible space, the inspector may have to remove a section of the drywall, or a portion of flooring, or remove paneling to get a better look.
In some municipalities, mold inspectors must have a license or certification. Always look for a contractor with experience in mold inspection and mold remediation. The International Institute for Certification, Restoration, and Cleaning (IICRC) recommends that any professional mold inspection and remediation technician be certified as an Advanced Microbial Remediation Technician (AMRT). You can check for those certifications and many others here.
The Mold Inspection Process.
These steps form the foundation of any successful mold inspection. Make yourself part of the process and ask questions that ensure that any professional invited into your home or business will be able to provide a mold inspection that is clear and concise.
A visual inspection is a key part of the mold inspection process.
Mold needs moisture to survive. A thorough inspection should always start by performing a visual and thermal imaging inspection of desired areas to identify and document past or present moisture damage, mold-like substances, and temperature anomalies.
When determining the cause of a possible mold problem in your home, it's essential to use a moisture meter and assess how much humidity is present among different building materials. The amount can vary greatly from one dwelling to another; even hardwood flooring could have different levels of natural water content between two homes. Knowing precisely what kind of conditions you're dealing with helps determine appropriate next steps toward addressing any potential issues caused by lingering dampness.
Timing is critical. Many of the building materials used in the construction of your home or business were created to withstand the effects of moisture and water and can be salvaged if professionally restored in time. Timely restoration and drying can save you thousands in unnecessary expenses and repairs. Any mold inspection done properly must identify this time and money-saving detail in the inspection process.
Inspection reports. Every professional, no matter the industry should provide you with a detailed written estimate of their findings. These reports should always include images, moisture readings of any damaged materials, and clear line items that outline any recommended steps in remediation.
Never accept an oral estimate or make an agreement without having an estimate in writing and provided to you prior to any work being performed in your home or business.
How to Avoid Mold Inspection Scams.
In recent years publicity about "black mold" has turned mold inspection and remediation into a massively profitable industry. It is also paved the way for plenty of scams designed to scare you into paying top dollar for unnecessary testing or sketchy "remediation" plans.
If you do decide to proceed with a mold inspection, keep these tips in mind:
Currently, there are no official government licenses or certifications for professional mold inspectors, which means there are no legal standards or government-regulated credentials. Delaware and Ohio do not currently require or have a law regarding mold inspection and testing.
You would not want the company that performed mold removal to be the same company that certifies that it's gone and that your home or business is safe for you and your family.
You Get What You Pay for:
If needed, seek out and be willing to pay for separate mold testing, mold inspection, and remediation services from licensed, certified professionals. Be leery of ads that proclaim to have a magic fogger or spray that makes all your mold problems disappear. It does not exist.
Ozone generators, biocides, fumigants, encapsulants, and other mold-killing (or covering) measures can be more toxic than the mold itself; and they do not actually stop the mold at its source. Remember that mold must be completely removed, the moisture problem fixed, and the wet materials either dried or replaced. Any other mold-killing services are a wasted expense.
Focus on Finding the Problem:
You do not need secondary samples, surface swabs, or testing of your clothing or furnishings. If there's mold in the air, you can bet it is on your sofa, too. Concentrate instead on learning where the mold is originating, and exactly what is needed to fix it.
The U.S. Environmental Protection Agency recommends a commonsense approach to mold. As there are no federal standards for mold removal levels, there is no way to accurately "pass" or "fail" a mold test. Keep in mind that many of these tests simply gauge the mold spore counts as compared to another sample. If the spore counts are elevated at the time of the test, it fails and passes if the counts are low.
Imagine taking a sample from the toilet's interior. Take another sample and clean the toilet thoroughly with Clorox bleach. Which test will fail and which one will pass? The toilet test will fail again within a few days if the source of the problem persists. Yuck, right?
*Some states and local municipalities have enacted legislation and law regarding mold inspection and testing regulations. Check with your local government to ensure that any professional that you may hire is following that law in your area.
Testing for Mold.
Uncovering mold growth and discovering moisture sources are key objectives of any mold investigation. Whenever prudent, cost-efficient methods exist to answer these questions; additional testing is likely unnecessary.
Generally, mold testing is not normally suggested as the first response to indoor air quality concerns or water damage.
Identifying the presence and prevalence of molds requires a keen eye. To gain insight into what's lurking in your environment, testing methods are available to detect particles suspended in air, dust, or growing on surfaces such as building materials and furnishings. While some tests can determine if there is a viable population within sampled environments, others provide more accurate estimates for the total amount of molds but are limited when it comes to identification. Ultimately any test will only give you part – but an important one –of the story about mold growth levels found at sample locations
Again, these test results will vary based on the environment and conditions.
While test results can provide useful insights into the mold present in a given location at one moment, caution must be taken when interpreting these findings. This is especially true for airborne molds due to their tendency to fluctuate over short time frames and because of potential variations across an area being tested or changes that could occur between sampling times. To ensure an accurate assessment of typical conditions it might be necessary to take multiple samples over a period while accounting for any building activities conducted during testing.
Despite these limitations, there are situations where mold testing by a licensed mold testing company may be valuable – for example, to "justify" remediation expenses or to document that cleanup has met expectations. In some cases, tests can also provide clues that may help find hidden mold, but the growth still must be found by looking for it so that it can be removed.
Experienced investigators should evaluate whether testing is warranted and if they are ethical, they should advise against testing whenever the problem can be corrected without it. Testing may be useful as part of an investigation, but it is never a substitute for a thorough visual inspection by a certified mold inspection company.
Doing mold testing well is often expensive. You should recognize that if the testing is not needed or it is done poorly, your money is being wasted instead of being used to make repairs necessary to solve the problem.
IICRC Master Certified in Water Damage Services – Water Removal – Mold Inspection – Cleaning & Disinfection Services
Our mission is simple. We continually refine and work to educate ourselves in the water damage and mold removal industry for the betterment of our clients. 
Proudly Serving Central Ohio for More than 20 Years, An Honor to Serve for the Next 20 Years.
614-810-0000
We've built iDry Columbus with a promise to deliver our services as we would expect them in our own homes and businesses.
We strive to offer 5-star service and communication. Our business is built on every client that we have the pleasure of working with.
At iDry Columbus, every service we provide is guaranteed to your satisfaction.
Free estimates – 24/7 Availability – Emergency Water Damage Restoration – Mold Inspection and Testing – Mold Removal – Water Damage Repair