Dublin Water Damage Restoration
24/7 Live Dispatch Emergency Water Damage Services
Dublin Water Damage Services – With the increase of structural damages and personal property damage brought on by broken supply lines, frozen pipes, sink and toilet overflows, burst water heaters, dishwashers, sump pump backups, and severe storms and the aftermath of hurricanes; we've seen an influx of people simply buying some drying equipment off the shelf at a local do it yourself facility and then advertising themselves as a company offering water damage cleanup and worse yet, deodorization.
The difference is the dedication, we've continued to refine our Dublin water damage services and the restoration of your home or business based on the thousands of claims completed.
As a restoration contractor providing services available on an emergency basis, we dedicated ourselves to being available around the clock and always just around the corner in providing Dublin water damage services. It's the moments you need a helping hand that matter.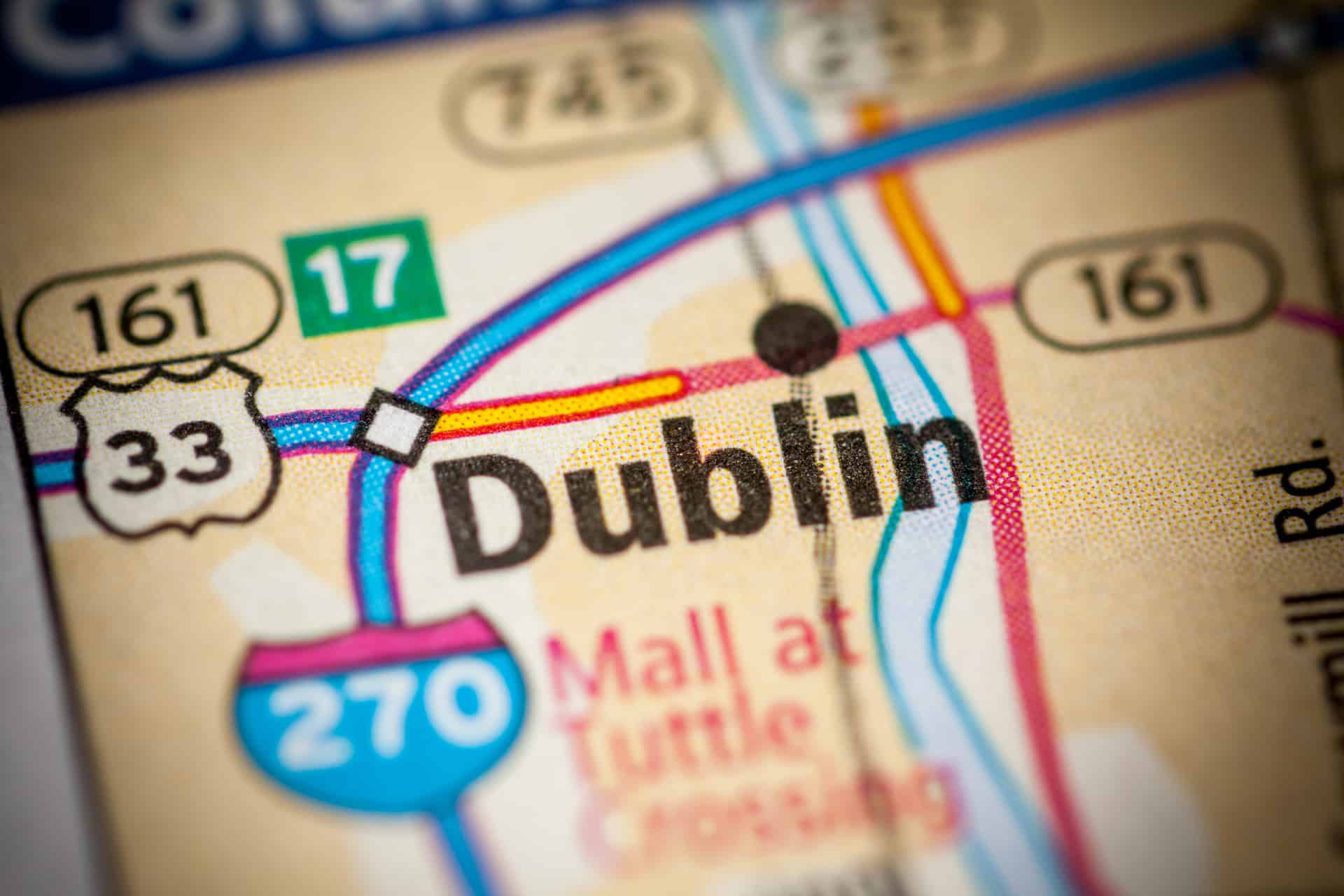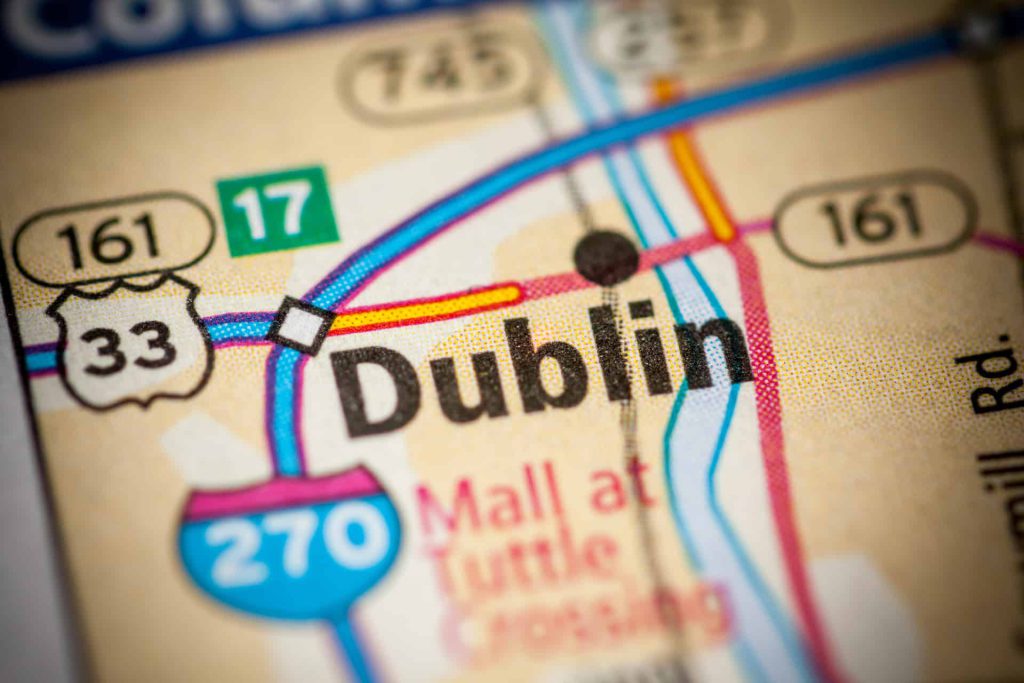 Trust in IICRC Master Certified Water Damage
Water Damage Restoration Dublin water damage cleanup, mold removal, and remediation services serving the area are available around the clock as an emergency service. Rest assured if you need an expert available at 2 am, your call will be answered, and service will be on the way.
We take great pride in the fact that our emergency response and water damage restoration services are ranked and reviewed highly by our clients and relationships built over the years and throughout Dublin and surrounding areas.
We've built on our relationships with insurance carriers, adjusters, and agents throughout the state to ensure that your needs are met, and every water damage claim is prepared, serviced, and resolved quickly.
We work with every insurance carrier and offer deductible assistance programs available to Dublin residents that are designed to fit any budget.
Proven Methods in Dublin Water Damage Cleanup
iDry Columbus is proud to have technicians that are IICRC Master Certified in water damage restoration, with decades of experience in dealing with water damage cleanup and restoration and any potential water damage repairs that may be needed to affect or damaged property.
We also utilize environmentally sound equipment and innovative restoration procedures that can save furniture, documents, electronics, and other sensitive content, while preventing the growth and spread of mold, mildew, and other harmful organic growths or bacteria.
When you enlist our Dublin water damage repair services, you get the following benefits:
24/7 Live Dispatch Emergency Water Damage Services

Never an answering service.

Dedicated Support

You'll have all-day access to a live agent who can connect you to the services you need and answer any questions you may have about an ongoing restoration project. No more waiting in line or on hold with an operator who does not understand your situation.

Full Analysis of Water Damage

Including Thermal Imaging / 4D Technology.

In-Depth Moisture Inspection

Both invasive and non-invasive monitoring of the damage to your Dublin property, along with state-of-the-art thermal scans and humidity readings.

Personal Property Assessment

We can determine which materials and items are available for salvage at your site and remove any non-salvageable objects. Aside from this, we also support on-site and off-site storage options for any items that need to be stored during the restoration process. 99% of the time, restoration can be done with your items left on site.

Water Extraction

Truck-mounted PTO units and portable extraction machines are on hand to extract water backup and flooding as quickly and thoroughly as possible from your home or business.
Our solutions for removing water from your site can save huge amounts of repair and money in flooring replacement alone.
Did you know? Flooring represents the top percentage of costs in homeowner's insurance claims for water damage.
Environmental Controls

We use environmentally-friendly products in the process of cleaning up any damage to your property.
Pro-Tip: Health concerns top the list in the form of chemical sensitivities are often brought on by the use of dangerous chemicals used in your home by companies that do not practice environmental safety.
Containment

To reduce the possibility of cross-contamination and drying time, we often utilize drying chambers, enclosing the portions or areas of water damage with plastic barriers in an effort to control the environment during the drying process. We dry what we need to, not the entire property and unaffected areas.

Technology in Use

We constantly look for the newest technology in equipment that has been tested and designed specifically for the water damage industry.
Pro-Tip: The new generation of equipment available greatly reduces energy consumption while remaining sustainable and environmentally friendly.
Moisture Monitoring

With the proper equipment and setup complete, critical monitoring follow-ups are scheduled to ensure that the established drying plan is being followed with predetermined goals on the path to be met.
Water Damage Cleanup Near Me 
With water damage services available night or day throughout Dublin, Ohio, and surrounding areas, our IICRC-certified technicians are on call and standing by 24 hours a day, 7 days a week with an immediate dispatch for quick response to any residential or commercial water flood cleanup and restoration.
Just minutes from expert help
Highly trained and certified in water damage restoration our team of IICRC-certified experts works for you, not your insurance carrier or third-party administrator. Every recommendation given by us is backed by the IICRC-S500, published water damage standards with the goal of restoring your home or business as it was or better.
Arriving at your doorstep within 90 minutes of your call. Guaranteed. With an average onsite arrival time to Dublin water damage claims in less than 60 minutes. We understand the critical nature of your water damage and that time is of the essence in preventing unnecessary or secondary damage as the result of the moisture in your home or business.
As one of the highest-rated water damage companies in the state, we work hard to make sure we deserve that rating.
Have our IICRC-certified technicians on your side
Our experienced technicians are highly trained in the use of the latest technology, using industry-approved equipment, with the very latest in water damage repair techniques. Arriving at your Dublin water-damaged home or business in fully equipped company vehicles, detailed written restoration estimates are provided the same day, on the same visit!
Once we have your approval, the work begins at restoring your property right away. You won't wait days or be scheduled for a time yet to be determined.
Assessing Water Damage in Your Dublin Home or Business
Every home or business is unique, however many of the building materials used in construction today are common and used throughout the United States. Drywall, insulation, carpet, padding, and hardwood flooring have a high absorption rate and become damaged quickly.
Inexperienced restoration contractors may miss critical elements and hidden pockets of moisture in Dublin water-damaged homes or businesses. In doing so, the risk of secondary damage such as mold growth increases. Our certified water damage technicians are equipped with the latest in technology, tools, and equipment in not only identifying and documenting areas of water damage and moisture but properly drying the affected areas as well.
Non-invasive moisture meters, thermal imaging, and ATP meters allow for thorough property inspection without causing further damage to the building or structural materials.
Follow-up visits and exclusive documentation in moisture monitoring in tracking the progress of drying in reaching the necessary dry standard for any building material affected. Knowing and documenting it's dry for your protection and records.
Removing the Water in Dublin
Water is one of the most destructive elements on earth. In your home or business, sudden water damage can create a stressful situation that will work to damage the structure and your personal property. Any water damage should be addressed quickly and removed to prevent unnecessary property damage up to and including mold growth.
Water extraction and removal should be accomplished using the fastest means possible. Our teams are equipped with tools such as truck-mounted extraction equipment or portable sump and utility pumps, to thoroughly remove as much water and moisture as possible.
For your protection, do not allow a restoration contractor to detach and "float" by placing air movers under the carpet. Doing so will not only void any manufacturer's warranty, this practice will lead to premature delamination of the carpet backing. Weighted extraction must be used in salvaging any carpet with padding.
Pro-tip: Want to check the effectiveness of water extraction done on carpet and padding? Pull back the carpeting at a corner and squeeze a 12" square of padding. If water streams out, the extraction was not performed correctly.
Frozen and Burst or Broken Water Supply Lines
With an average below-freezing temperature in Dublin, water damage due to frozen and burst pipes is a common occurrence with hundreds of water damage property claims filed annually. Whether due to improper insulation around supply lines in walls or water damaged ceilings or lack of heat due to vacancy, the water damage caused by these issues can be severe.
Property damage in vacant homes and businesses can go unnoticed for days at a time, allowing thousands of gallons of water to flow freely causing thousands of dollars in damage to the building materials and structure.
Unattended water damage in these properties often leads to additional property damage such as warped flooring, delaminating carpeting, falling drywall, damaged insulation, and mold damage.
Broken water pipes often occur due to improper installation, corrosion, or faulty material. While the sudden rush of water can be stressful, it's often a clean water source and can be cleaned up successfully with a quick response.
Our teams have the ability and equipment to restore heat, make plumbing repairs and restore water service where need be in an effort to begin the restoration process as soon as practical.
Flood waters are often the result of faulty sump pumps or storm waters overflowing the foundation walls. Broken downspouts and grading issues often result in basement flooding and with the older construction of homes and businesses throughout Dublin the foundation walls are presenting problems due to the shifting and settling of the ground around them.
Flood waters are often considered one of the more serious categories of water damage due to the number of contaminants, both biological and microbial that can be found in a backup. For this reason, you should never enter a flooded basement or flood water unprotected and should the water at all costs if contact with any electrical device is suspected.
Flooding that is the result of the foundation, for example, water that has come in through the foundation walls, is often not covered by an insurance carrier.
Sump pump coverage for backup and failure is most often available as an additional rider with your current homeowners' policy.
Check with your carrier or agent to verify and obtain coverage today, before you experience water damage.
Property Damage Insurance for Dublin Water Damage
Water damage property damage claims have quickly become the number one made claim for insurance coverage over any other insurable loss. Carriers have reported total claim amounts exceeding a billion dollars a year with flooring being the highest cost in replacement.
It's against the law for the restoration contractor to make coverage determinations, advise as to potential coverage, advise in "bad faith" determination or act in any manner of an adjuster or public adjuster. Unfortunately, the downside to this law is that the home or business owner loses the ability to have an experienced, ethical contractor as an advocate in their claim.
The adjusters assigned by the insurance carriers are not experts in water damage, building construction, current building code, or mold prevention or removal and typically work with the best interest of the insurance carrier in mind.
What the Restoration Contractor Can Do
Despite the law, an experienced, ethical water damage restoration contractor is still able to help a great deal. We are able to speak of our experience and give guidance on the proper procedures involved in the restoration of your home or business.
In using that experience, we can provide a well-documented line estimate for both the emergency water damage services and any water damage repair that may be needed. Any estimate given to you should be line items, specific to your property damage and include detailed notes to explain any detail that may be needed in special or unusual building material line items.
Pro-Tip: As the policyholder, you are still required to mitigate your loss. Doing nothing may risk any applicable coverage available.
You're Not Expected to Be an Expert in Insurance Coverage
The UPPA laws and insurance carriers were not created in an attempt to force you, the policyholder to go about figuring out the Dublin water damage claim process on your own. They were written in an effort to protect you from unethical contractors and vendors taking advantage of your insurance policy.
Here are a few good tips to get you started on a path of successful restoration:
Contact a restoration company to initiate water damage restoration services right away. Doing so will mitigate and reduce the severity of the loss.
For your protection, keep conversations, advice, and contracts in writing. Verbal statements seldom stand up in court or overrule a written and signed document.
Take pictures of any and all damaged items and do not discard any damaged personal property until reviewed and accepted by the carrier and adjuster.
Mitigation services such as water extraction, removal of saturated carpet and padding, and the removal of water-damaged drywall and insulation may start right; any building repair services cannot begin until your carrier has had the opportunity to review the damaged property.
For your protection, verify the restoration company is licensed, is insured properly, and has workers' compensation coverage. Any injury in your home or business may be your financial responsibility if the restoration contractor is not properly insured and covered by workers' compensation insurance.
For water damage prevention information and quick tips, please visit our water damage prevention page.
If you find yourself at odds with your insurance carrier or adjuster, you have the right to contact the Ohio Department of Insurance and file a grievance as well as to contact a licensed public adjuster.
A licensed public adjuster has the legal authority to act as your advocate in the insurance claims process for your property damage though should be used as a last resort after all communication attempts with your carrier and/or adjuster have failed.
When dealing with water damage, it is important to remember that sewer water can be just as dangerous and nasty as any other type. This contamination often contains potential pathogens which could make you sick if not handled properly by an expert contractor or vendor!
The cleanup of sewage water is extensive and often means the removal of most of the building materials and personal property affected. Porous and semi-porous materials must be discarded as sanitizing and deodorization of these items will often exceed value or be impossible to verify effectiveness. Non-porous building materials and personal property should be cleaned, sanitized thoroughly, and removed, if possible from the area during the restoration process.
Take caution as inexperienced restoration contractors will often use primers and sealants on wood surfaces such as sill plates and framing. This practice will hide ineffective cleaning procedures and may lead to secondary issues such as mold growth and contamination. Do not allow this practice without verification of cleaning such as ATP meter results and documentation.
Water Damage Cleanup in Dublin
The restoration of the water damage cleanup in your home or business will only be as successful as the experience of and the procedures followed by the restoration contractor. An unethical contractor will not utilize the necessary tools or ensure that the affected building materials have reached their dry standard.
Take caution when selecting a restoration contractor. You're giving the responsibility and safety of your home or business to someone that may not have the experience and training to take the precautions that should be. There have been hundreds of reports of chemical-induced illness and property damage due to the products they've used, most often without your knowledge.
Pro-Tip: It's the law that you are made aware of any product or chemical used in your home or business. An MSDS sheet must be given to you upon demand and you should ask for it.
Our teams take the environment and your health and safety seriously and as a primary focus in every service we provide. In water damage restoration, we only use environmentally friendly products such as Benefect®, an all-natural plant-based antimicrobial, and disinfectant in your Dublin home or business.
Mold Removal in Dublin
As homes and businesses are constructed to be more energy efficient, the ability for the air inside to exchange with the outside decreases. Contaminants such as microbes, dust mites, and germs are compounded and become airborne easily, leading to an increase in allergic reactions.
The introduction of water damage and moisture in the environment can lead to mold and fungi growth in many of the building materials used in today's construction methods if left untreated or unnoticed for a period of time.
In water damage, mold prevention is a primary focus and can be achieved by controlling the specific humidity and moisture during the restoration process. Dehumidifiers and HEPA-filtering air scrubbers can be utilized to further reduce the possibility of mold growth in the process of drying the structure.
Mold removal is often necessary as the result of hidden or unknown plumbing leaks, condensation, groundwater seepage, and trapped moisture in building materials. Often found in damp basements, attics with improper ventilation, bathrooms with faulty exhaust fans, around windows where condensation has formed, and in drywall that has been damaged by water.
Mold removal should always be performed by an experienced, IICRC AMRT-certified restoration company such as ours. Using specialized, industrial equipment and tools and following published standards such as the IICRC S-520, our teams have successfully performed remediation and mold removal in thousands of residential and commercial properties.
We've performed mold removal in local hospitals, retirement centers, schools, and high-rise apartment buildings throughout Dublin and Ohio.
iDry Columbus – Emergency Water Damage Response – Guaranteed Service Area 
Emergency water damage, flood water extraction, and mold damage services are available around the clock and around the state. Rest assured if you need an expert available at 2 am, contact us, your call will be answered and service will be on the way.
We take great pride in the fact that our services are ranked and reviewed highly throughout Columbus and surrounding communities. We've built on our relationships with home and business owners, insurance carriers, adjusters, and agents throughout the state and across the Nation to ensure that your needs are met and every damage claim is prepared, serviced, and resolved quickly.
Large loss – Residential – Commercial – Industrial – Healthcare
Water Damage Cleanup & Restoration Services Available 24/7 Nationwide