Water Cleanup Columbus
Flooded Basement Cleanup
Mold Removal Services
How Can We Help?
From water damage cleanup and water extraction to mold removal and remediation; we can help! 
Emergency Services Available 24/7 Call: 614-810-0000
Water Damage Cleanup Columbus Oh
Water damage is one of the most common problems faced by home and business owners. Whether it's due to a broken pipe, a storm, or a sewage backup, water damage can quickly cause extensive damage to your home. If not cleaned up promptly and properly, water damage can lead to mold growth, causing further damage and potential for health problems.
Fortunately, there are companies like ours that specialize in water damage cleanup Columbus Oh. We have the training and experience to quickly assess the damage and take steps to mitigate it. In addition, we have the resources to repair any damage that has been done and restore your home to its pre-damaged state. If you have experienced water damage, don't delay in calling us. 
We'll be there when you need us and we'll get the job done right.
Our certified restoration specialists are available to help you get back on your feet quickly after storm, fire, or flood damage.
Our water mitigation services will ensure that you get the best restoration for your residential or commercial property.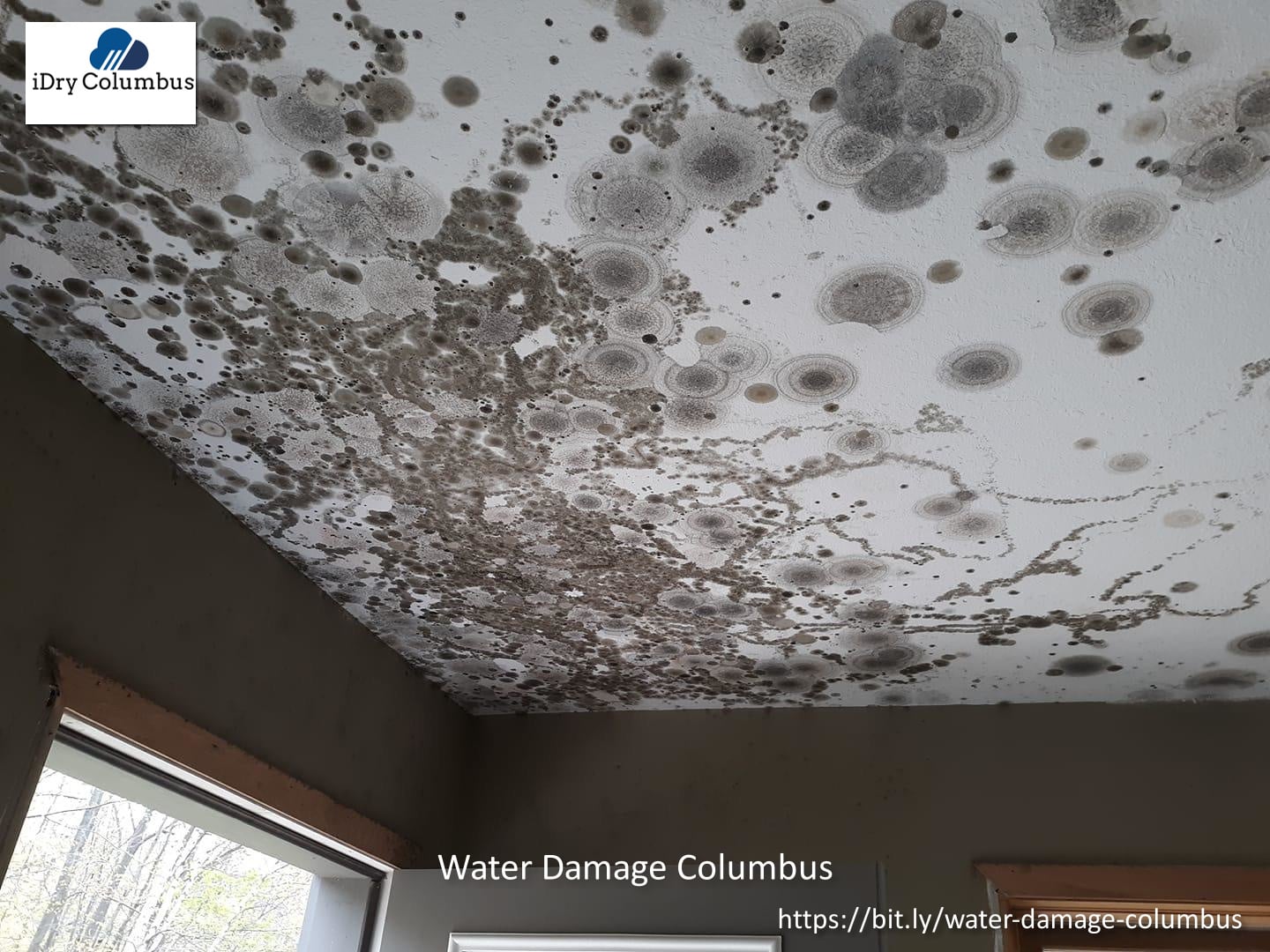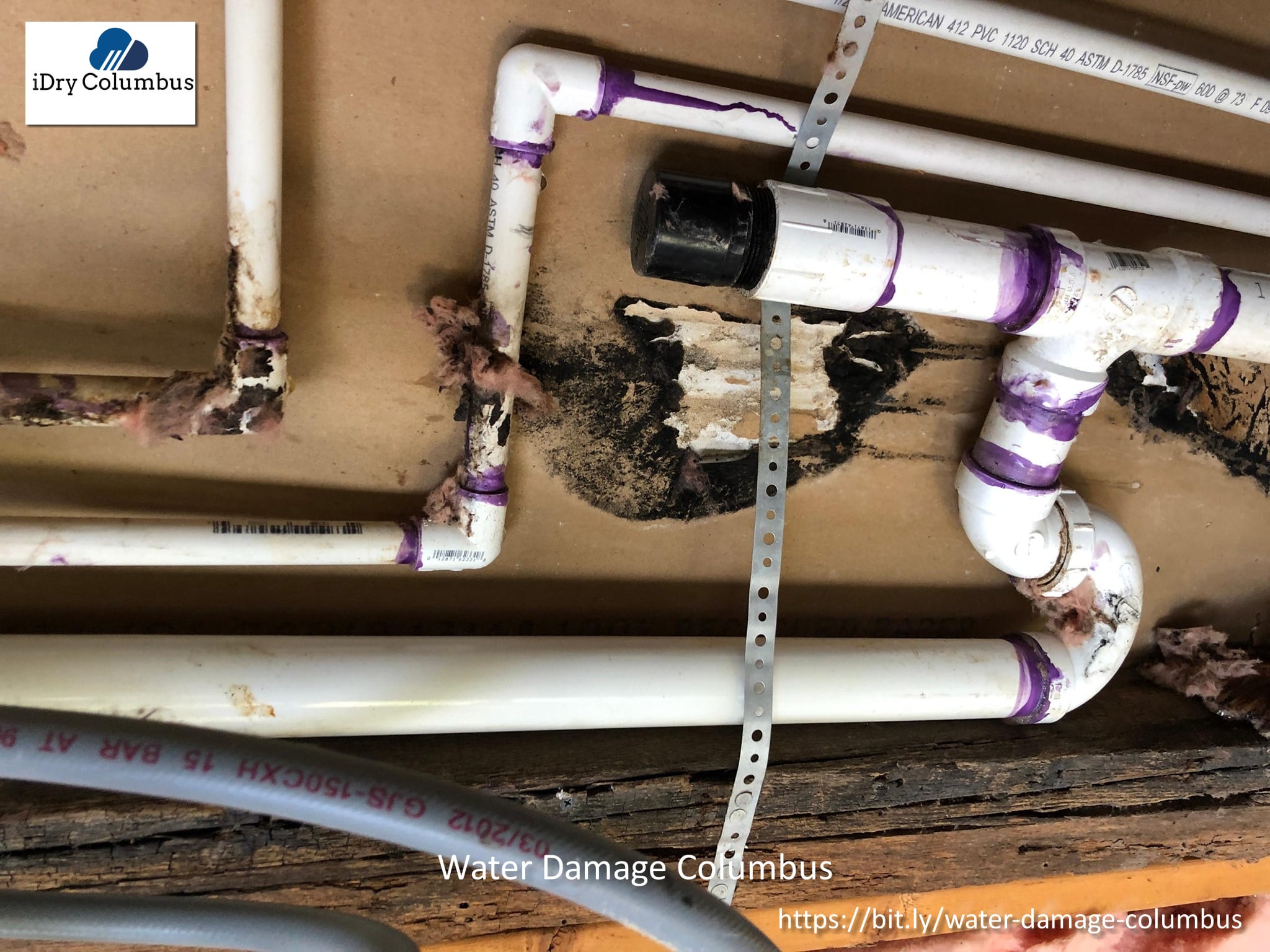 iDry Columbus, is a Columbus, Ohio based water damage restoration and repair company that offers emergency response services for water damage 24 hours a day.
Emergency response available around the clock for water damage, flooding, free mold inspections, mold removal and disinfection services.
Water Damage Restoration Company - 24/7 Emergency Services
In an industry that never changes, iDry Columbus offers a personal touch that a lot of the large franchise restoration companies cannot or won't do. Every home and business owner deserves to be treated fairly and should expect excellent customer service, experience, and knowledge in the process of restoring your home or business.
Our mission statement:
Do what is right in restoration.
Do what is right for our client and not just an insurance company or adjuster.
Approach every client with common courtesy.
Apply our experience to everything we do.
Be transparent in everything we do.
Treat every home and business as we would expect of ourselves.
From providing onsite same day estimates to using technology to mitigate Columbus flooding, we intend to do restoration differently. We not only promise you that; in fact, we guarantee it.
At iDry Columbus, we understand the importance of continual education to refine our restoration procedures based on the latest technology and guidelines available in our industry. Understanding how these events can have a lasting effect on our clients is just part of the restoration process. From the moment you contact our office to the certification of drying or remediation, our mission will stay the same. Our clients are not simply a number.
Water can quickly cause problems and should be dealt with immediately to prevent further damage. But quick response isn't enough. To avoid other issues, it's important to ensure that your water removal and cleanup includes thorough drying. No matter what source of water damage occurred, you will need water damage services from a water damage restoration company.
We are available to help you with emergency water removal. We offer water damage restoration Columbus OH and surrounding areas. It takes just one phone call to start your emergency water removal.
The damage caused by mold can often be costly and difficult to repair. In addition to causing structural damage to your home, mold can also lead to serious health problems. If you suspect that you have a mold problem, it's important to call a damage restoration company as soon as possible. The longer you wait, the more damage the mold may cause.

Mold spores are present in every home, but the only grow into mold when they have the right conditions. To prevent mold growth, keep your home or business clean and dry. Clean up any spill or leaks immediately, and make sure you home has good ventilation .

If you do find mold in you home or business, do not try to remove it yourself. Professionals have the training and equipment necessary to safely perform mold removal without spreading it to other part of your home or business. Trying to remove mold yourself could cause the damage to spread, and it could also put your health at risk.

At iDry Columbus, we take your property and your health seriously. We provide free estimates for mold remediation and provide service to both residential and commercial properties. Call iDry Columbus today at 614-810-0000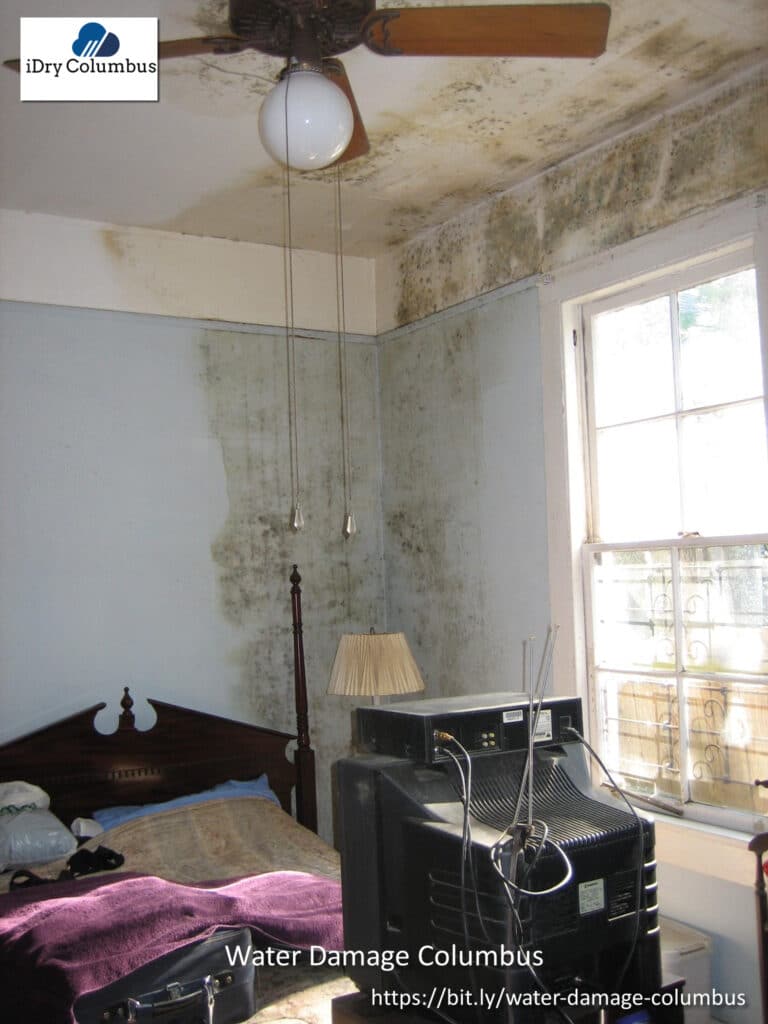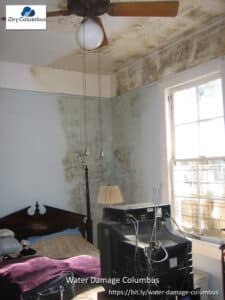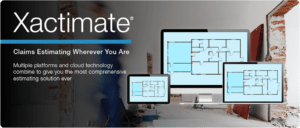 The industry's most comprehensive and powerful solution to property claims estimation is the top choice for restoration professionals due to its precision, flexibility and availability throughout every stage of the water damage process.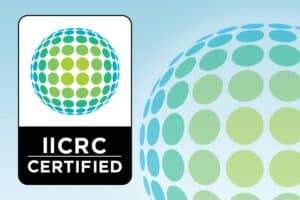 IICRC Restoration Education
IICRC – Master Certified & continuing education in water damage cleanup & mold removal standards.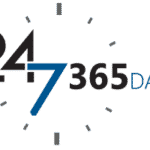 24/7 Emergency Services
One of our team members are available 24 hours day to take your call. You won't find an answering machine service here.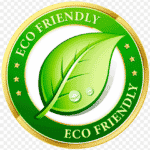 Family Safe. Environmentally Sound.
Benefect cleaners and disinfectants are the proven standard in protecting the environment and your surroundings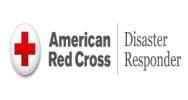 American Red Cross Disaster Response
Aligned with the greatest chapter in disaster response and caring for another. An Honor.

EPA's Lead Renovation, Repair and Painting (RRP) Rule requires that firms performing renovation, repair and painting projects that disturb lead-based paint in homes, child care facilities and pre-schools built before 1978 be certified by EPA
Flooded Basement Cleanup Columbus Oh
If your basement has been flooded, you may be wondering how to go about cleanup. The first step is to assess the damage. If the water is clean and there is minimal damage, you may be able to do the cleanup yourself. However, if the water is contaminated, such as a backup of the storm sewers or sanitary drains, or there is significant damage, it's best to hire a professional company such as ours. The cost of cleanup will depend on the extent of the damage and whether you hire a professional or do it yourself, but it's important to act quickly to avoid further damage. 
Once you've decided how to proceed, the next step is to remove the water from your basement. This can be done with a sump pump, a wet/dry vac, or by hiring a professional company such as ours with special equipment. Once the water is gone, you'll need to dry out your basement as quickly as possible to prevent mold and mildew growth. This can be done with fans and dehumidifiers. Once everything is dry, you can start cleaning and disinfecting surfaces that have come into contact with floodwater. Basement floods can be devastating, but with quick action and the right approach, you can minimize the damage and get your home back to normal. 
Need assistance with a basement water damage repair? Certified technicians  are standing by: 614-810-0000
Emergency Water Extraction
When water invades your home or business, is can cause extensive damage and lead to serious health hazards. That's why it's important to have a professional water removal company such as ours on call in case of an emergency.
Mold, mildew, and other harmful bacteria can thrive in standing water, making it essential to remove any standing water as quickly as possible. Unfortunately, water can accumulate in a home or business for a variety of reasons, from toilet overflows to flooding. That's where emergency water removal comes in. 
Emergency water extraction is the process of quickly and safely removing any standing water from a property. This may include using specialized equipment to remove the water and dry out the area. In some cases, mold remediation may also be necessary to prevent further damage.
Toilet overflow, flood damage, and mold remediation are just a few of the services we provide. We will also work to prevent further damage by repairing any structural damage and restoring your belongings.
 When it comes to dealing with water damage, it's best to leave it to the experts.
Our emergency response teams are available 24 hours a day to quickly and safely remove water from your property.
Basement flooding is a serious problem that can lead to extensive repairs. If left untreated, water can seep through concrete and weaken the foundation of a home.
In addition, basement water damage can ruin finished floors, walls, and ceilings. mold and mildew can also grow in damp conditions, posing a health hazard to residents.
If your home has suffered from basement water damage, it is important to contact a professional restoration company such as ours as soon as possible. iDry Columbus has the expertise and equipment necessary to repair the damage and prevent further problems. 
To avoid costly repairs, it is important to take steps to prevent basement water damage. during heavy rains, make sure that gutters and downspouts are clear of debris so that they can properly redirect water away from your home. In addition, consider installing a sump pump to quickly remove any water that does enter your basement.
By taking these precautions, you can help keep your basement dry and avoid expensive water damage repair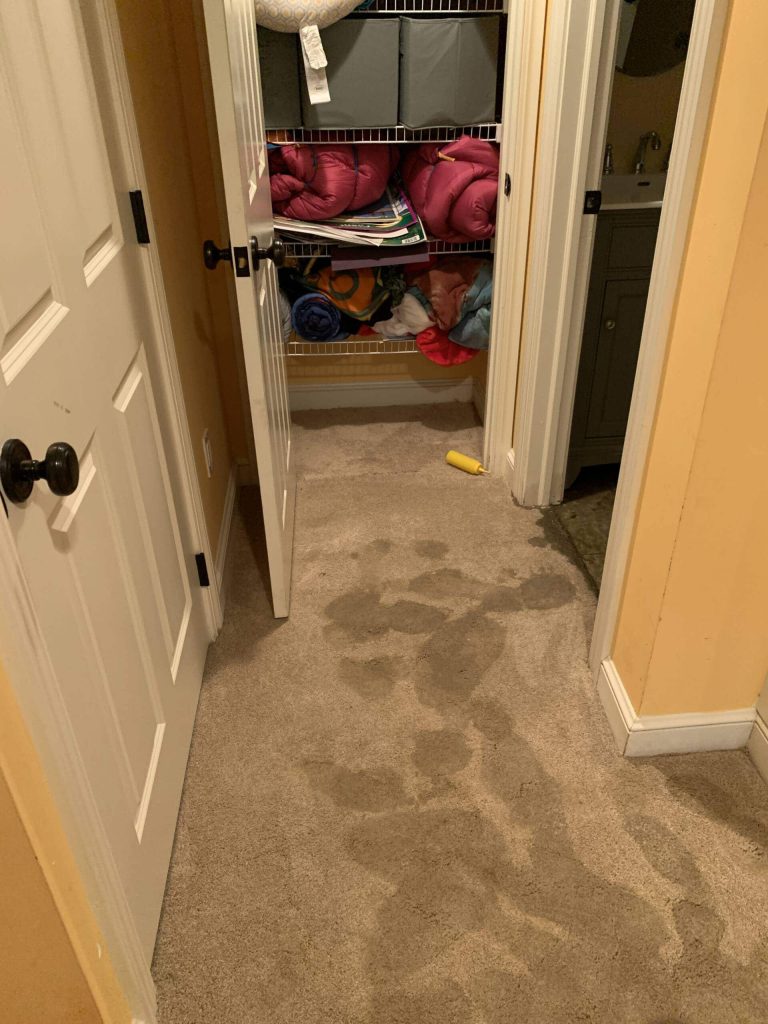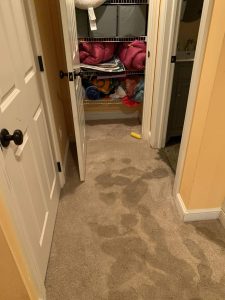 iDry Columbus – 24/7 Water Damage Services
Repair Water Damage & Prevention of Business Interruption
Mold Inspection and Remediation
Mold is a type of fungi that can grow both indoors and outdoors. mold grows best in damp, dark, and humid environments. mold can cause a number of health problems, including allergic reactions, asthma attacks, and other respiratory problems. If you think you might have mold in your home or office, it's important to have a mold assessment conducted by one of our certified mold specialists.
During a mold assessment, the specialist will look for signs of mold growth and perform a visual inspection of the damaged property. If mold is present, our specialist will develop a plan for mold remediation. mold remediation is the process of removing mold from an area. It's important to note that mold can spread quickly, so it's important to act quickly if you think you might have mold in your home or office.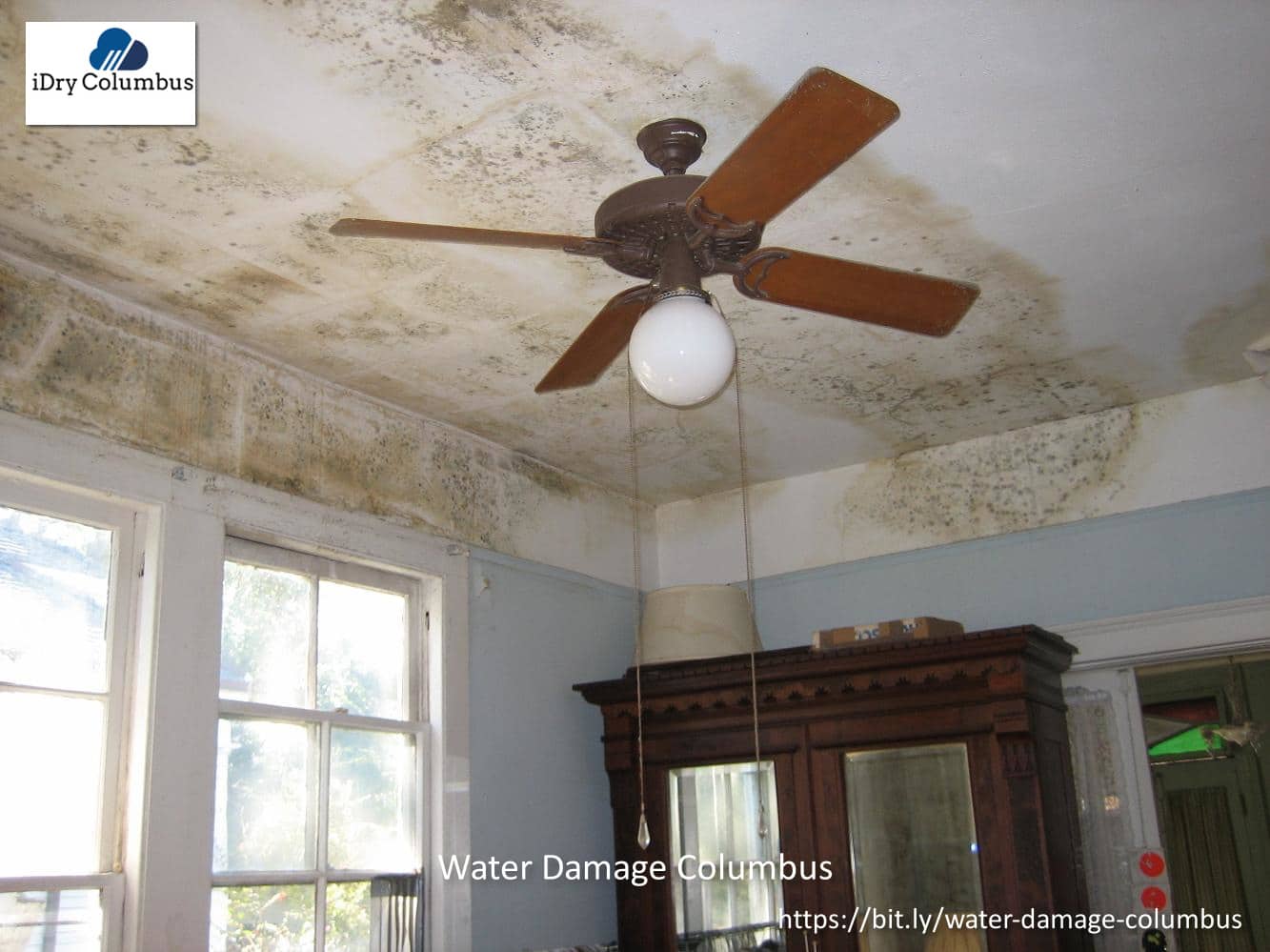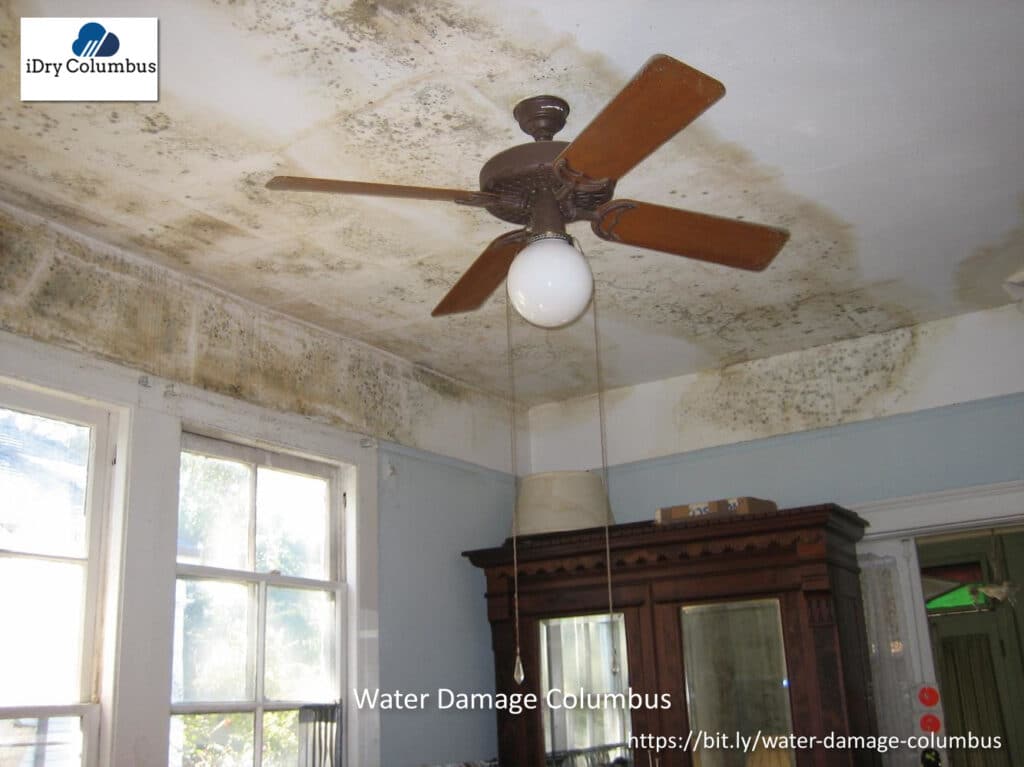 Black Mold Removal Companies
There are a number of black mold removal companies in the Columbus area. iDry Columbus is one of the best, offering a wide range of services to help you get rid of mold and restore your home or business to its original condition.
We offer a free consultation to assess the extent of the problem and determine the best course of action and have a team of certified remediation specialists who are experienced in dealing with all types of mold, including black mold.
In addition, we offer a crawl space encapsulation service that can prevent future mold growth. Mold exposure can cause a variety of health problems, so it's important to get rid of it as soon as possible.
The cost of black mold removal varies depending on the size and severity of the problem, but iDry Columbus is one of the most affordable companies in the area.
At iDry Columbus, we understand that pet urine and smoke odors can be tough to remove from your home or office. That's why we offer professional odor removal services using the latest hydroxyl technology. 
Our process begins with a thorough inspection of the affected area to identify the source of the odor. Once the source is located, we treat the area with a powerful sanitizer that breaks down the stain and removes the odor-causing bacteria. We then use a high-powered deodorizer to leave your space smelling fresh and clean. 
For tough pet urine and smoke odors, our team at iDry Columbus is here to help.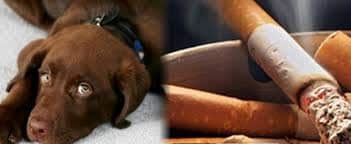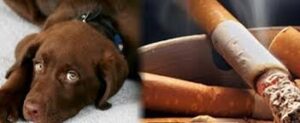 iDry Columbus – 24/7 Water Damage Services
Direct Billing - We Work With All Insurance Companies
Filing an insurance claim? Protect yourself, your home or your business and ensure that you have the right documentation. Pictures are the most important type. At the very least, they should clearly identify the cause of loss and any ensuing damages.
Don't get rid of any personal property unless you've received the approval from your insurance carrier, and never sign a contract before you've received a written estimate. It's your right under Ohio law. * Consumer Sales Practices Act
As a preferred contractor, we work with all major insurance companies and provide all the essential documentation that you'll require to file an insurance claim. No matter who the agent, carrier of the agent is, we work for you. This is a guarantee.
Disaster Cleanup Near Me – Emergency Water Damage Response – Guaranteed Service Area
Emergency water damage, flood water extraction, and mold damage services available 24 hours a day throughout Ohio. If you need an expert at 2 am, be sure we'll answer your call and send help on its way.
We take great pride that citizens and businesses in Columbus, Ohio, and surrounding communities have rated our services so highly. We've built strong relationships with home and business owners, insurance carriers, adjusters, and agents throughout the state to ensure that we meet your needs and prepare, service and resolve every damage claim swiftly
Large loss Residential – Commercial – Industrial – Healthcare
Sewage cleanup & restoration services available 24/7 
Water Damage Cleanup Services Near You