Emergency Response Guide:

Navigating Water Damage & Mold Safely
In the immediate aftermath of uncovering water damage or mold in your property, the decisions you make can have long-lasting implications. This comprehensive guide is designed to arm you with indispensable knowledge, spanning from the first steps to take upon discovery to the vital safety measures to implement.
Whether you're grappling with the repercussions of a seemingly minor leak, the challenges of extensive flooding, or the hidden threats of mold growth, iDry Columbus stands by your side.
Our commitment is to guide you through these daunting situations, prioritizing the safety and well-being of both your property and everyone inside it.
Get in Touch with IICRC Certified Professionals Today
24/7 Emergency Response Services
IICRC Certified Technicians
Free Estimates – Xactimate™ Technology





Immediate Steps After Discovering Water Damage
The aftermath of water damage can vary from minor inconveniences to major structural concerns. However, your immediate actions can greatly influence the recovery speed and damage extent.
Here are some steps to consider:
Identify the Source: Determine the water's origin before cleanup.
Safety First: Turn off electrical appliances and avoid rooms with potential electrical hazards.
Limit Damage: Relocate valuable items away from the affected area.
Document Everything: Document the damage for insurance claims.
Call Professionals: Significant damage often needs expert intervention.
For a detailed breakdown of each step, explore our comprehensive guide.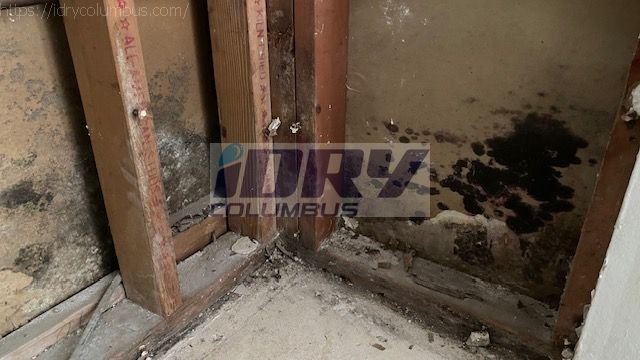 Safety Precautions for Water Damage & Mold
Water damage and mold can pose health and safety risks. Ensuring everyone's safety on the property is paramount.
Here are some considerations:
Electrical Hazards: Turn off electricity in affected areas.
Contaminated Water: Wear protective gear when dealing with potentially contaminated water.
Mold Concerns: Address mold promptly and avoid areas with visible mold.
Structural Integrity: Be cautious in areas with significant water damage.
Ventilation: Proper ventilation can help dry affected areas.
Check out our detailed guide for a deeper understanding of each safety aspect.
When to Call Professionals for Water Damage & Mold
While it might seem manageable, the hidden dangers of water damage and mold often require professional intervention.
Here's why:
• Hidden Damage: Professionals can detect damage that's not immediately visible.
• Mold Growth: Mold can grow within 24-48 hours of water exposure.
• Equipment & Expertise: Professionals use advanced equipment for thorough restoration.
• Health Risks: Expert teams handle potentially harmful situations safely.
• Structural Assessments: Professionals can assess potential structural risks.
Understanding when to call experts can save time, and money, and ensure property safety.
– Detailed Guide on the Importance of Professional Intervention →
Insurance & Documentation: Navigating Claims After Water Damage
Navigating insurance claims after water damage can be complex. However, with the right approach, you can ensure a smoother process.
Here are key points:
• Immediate Documentation: Document the damage as soon as you notice it.
• Understand Your Policy: Familiarize yourself with your insurance policy's specifics.
• Professional Assessments: Ask professionals for a detailed damage report.
• Keep Receipts: Retain receipts of any immediate repairs or equipment purchases.
• Communication is Key: Maintain regular contact with your insurance provider.
For a comprehensive guide on managing insurance claims, explore our detailed resource –An in-depth Guide on Navigating Insurance Claims After Water Damage →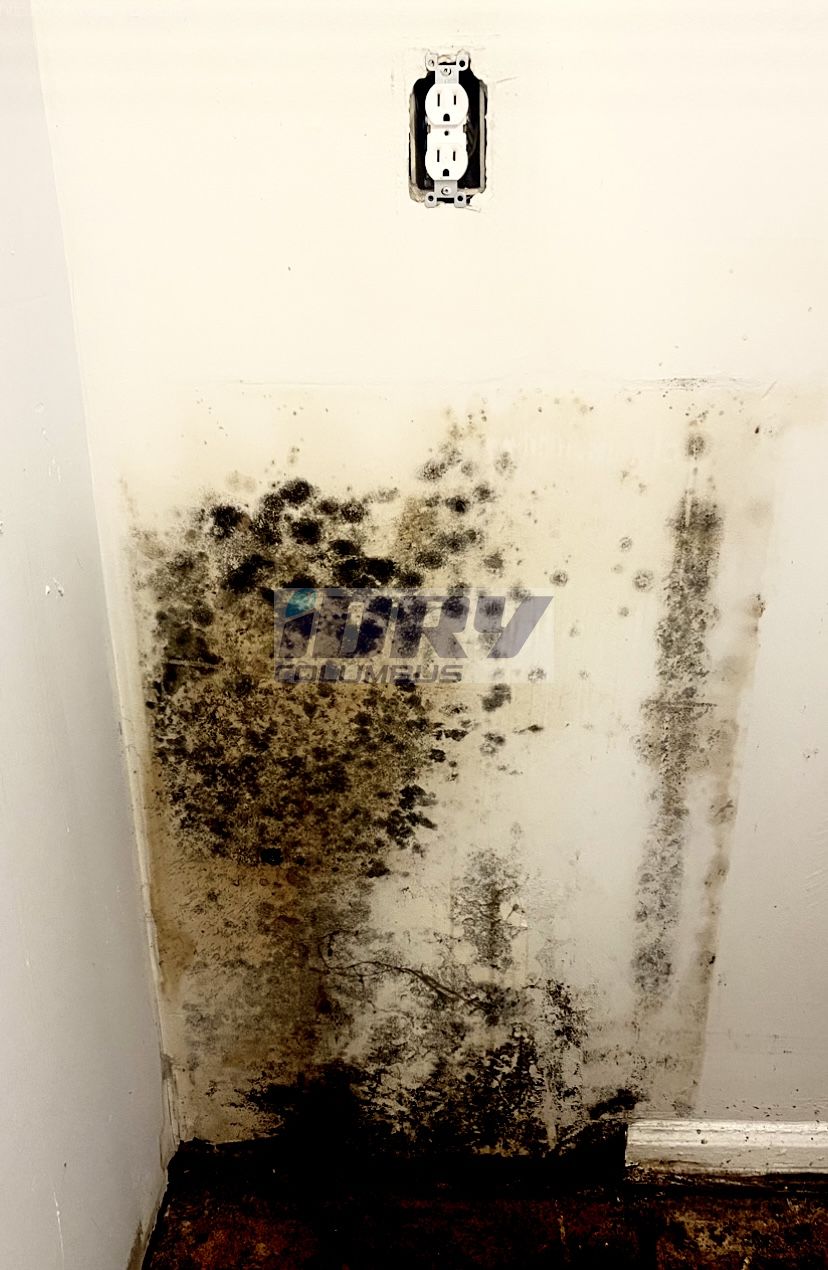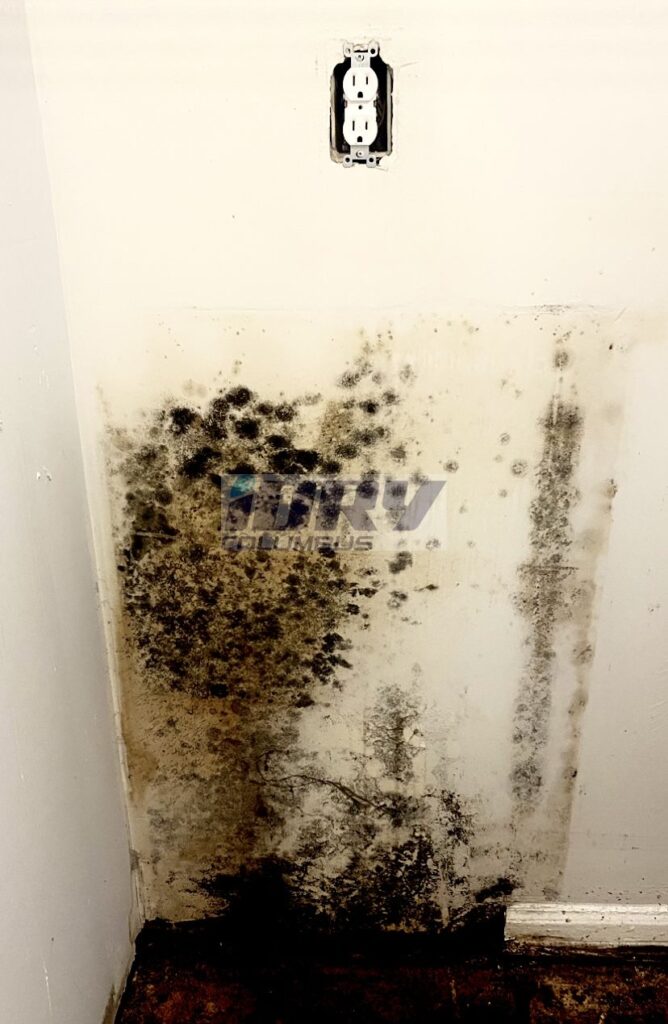 Preventing Water & Mold Damage: Proactive Measures
Dive deep into our comprehensive guide on "Preventing Further Damage: Proactive Measures for Water & Mold Issues." This resource offers invaluable insights into safeguarding your property from the aftermath of water and mold incidents. From understanding the root causes to implementing preventive strategies, arm yourself with expert-recommended practices. Learn about the vulnerable zones in your property, the importance of moisture control, quick response measures, and long-term solutions to ensure a safe and damage-free environment.
With tips and expertise from iDry Columbus, ensure your property remains resilient against potential water and mold threats.
Prioritizing Safety & Health in the Face of Water Damage & Mold
Addressing water damage and mold requires timely action and safety prioritization. Resources like this guide and professional services like iDry Columbus are here to help you navigate these challenges. Remember, timely intervention, informed decisions, and expert assistance are your best allies.
Local Resources for Property Damage and Security
Explore these local resources in Columbus, Ohio, to find valuable information and assistance regarding property damage and security. These resources provide guidance on fire safety, crime prevention, consumer protection, building codes, and more. Click on the links below to access helpful information and resources to protect and secure your property:
Columbus Division of Fire: Obtain fire safety tips, prevention strategies, and emergency preparedness information to safeguard your property and loved ones. Click here to visit their website.

Columbus Police Department: Access resources on neighborhood safety, crime prevention, and security tips to enhance the protection of your property. Click here to visit their website.

City of Columbus Code Enforcement: The City of Columbus Code Enforcement offers information on building codes, property maintenance standards, and reporting violations. Click here to visit their website.

Ohio Environmental Protection Agency: The Ohio Environmental Protection Agency provides resources on environmental protection and compliance, including information on hazardous materials and waste management. 
COVERING OHIO, WE'RE HERE FOR YOU